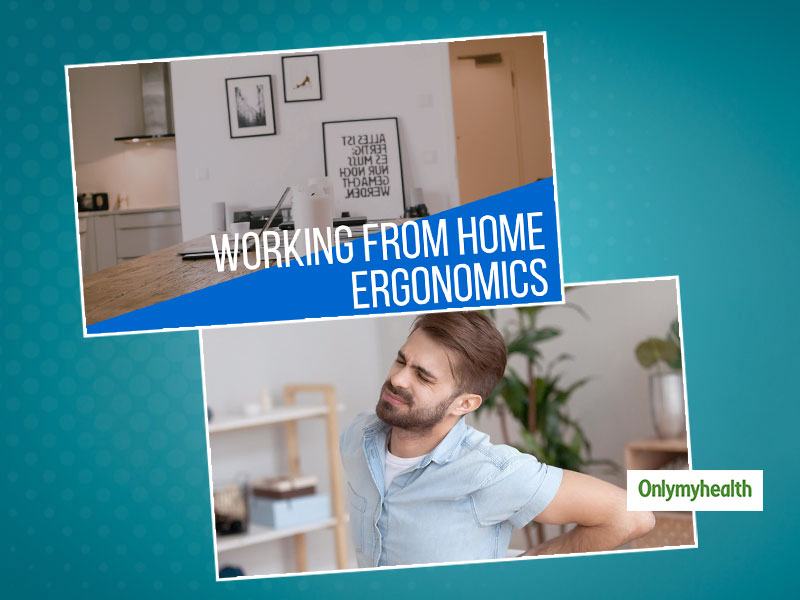 Ergonomics relates people's responsiveness to the overall design of their workspaces, that includes, for the most part, furniture. Shaping office designs based on the needs of employees and replacing old furniture with ergonomic office furniture fulfils the functional requirements of their users, i.e. employees. Such furniture functions based on the employees' capabilities and limitations and increasing their productivity. This way, office furniture cultivates intuition, teamwork and most importantly, they provide a safe and comfortable environment. Ergonomic furniture is also known for solving many health problems and relieving stress among employees.
Here are four trending ergonomic office furniture by Ashish Aggarwal, C.E.O of Indo Innovations, that may work best for your office.
Mesh Chairs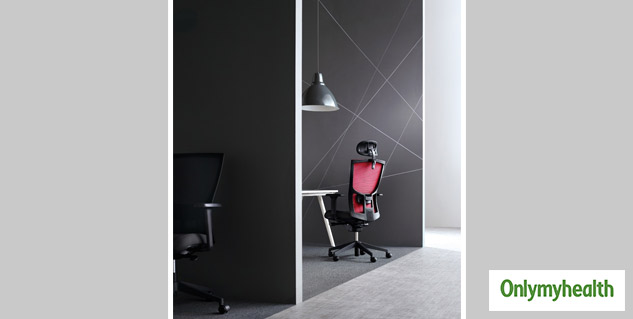 What are the three significant parts? These include components that make mesh chairs utterly different from others. Such features include robust and robust lumbar support (this helps in height and depth adjustment), a carefully created waterfall seat and rollerblade style casters for permanence.
Also, Read COVID-19: The Things You Need To Read About Coronavirus Protection And Prevention
Desk Converters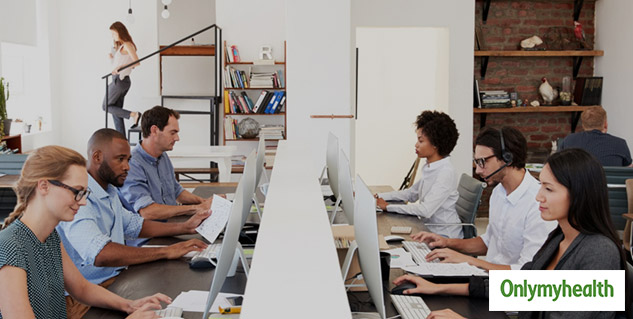 Because not everyone is always ready to upgrade due to budgetary restrictions, a desk converter may be a stretch. However, what's important to remember is that problems like barriers that decrease employee productivity in the office or for those who work in virtual offices, these barriers can be a huge problem. Desk converters not only have health benefits, but they also allow the user to switch between sitting and standing seamlessly. Besides, a desk converter keeps your existing, traditional desk intact.
Also Read: Coronavirus Outbreak: Planning To Travel Abroad, Take Note Of This Doctor Verified Travel Advisory
Flexible Lounge Seating
Lounge seating arrangements are an ideal addition to your office, as they create sleek, modern and functional spaces for your employees. They can be added not only in private cabins but also meeting rooms, waiting rooms and reception areas. Besides, lounge seating has also been known to encourage collaborative work connections and relaxed seatings for working, relaxing and hosting meetings. Moreover, a set of privacy screens also enhance the need for privacy from time to time, and they help in reducing distractions.
Stool
Standing, besides being tiresome for most people, is good for health. While it may seem like an impossible task, switching between sitting on chairs and standing is not only good for health, but it also strengthens the legs and feet. Moreover, some of the new upgrades on office stools these days also come with leg rests in case you get exhausted. For someone who spends more time working on their desk for more than 4 hours, these stools will perfectly complement your lumbar support task chair.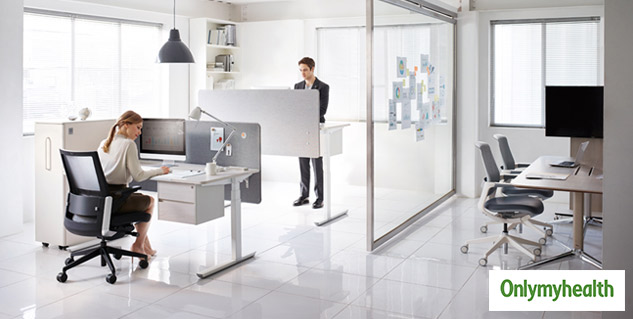 Every single one of these trends in the office furniture market allows employers to ensure the safety of their staff by increasingly reducing risks to their well being, and protecting & promoting an active lifestyle at work. All in all, by ensuring that employees are provided with the highest quality office solutions, in effect, ensure greater productivity and quality of work among employees, all while protecting and promoting their wellbeing. Sit-stand desks have a wide variety to choose from in terms of shapes, sizes and functionality. Besides, they're known to decrease the risk of aches, injuries and cardiovascular disease by up to 40%.
Read more articles on Mind & Body