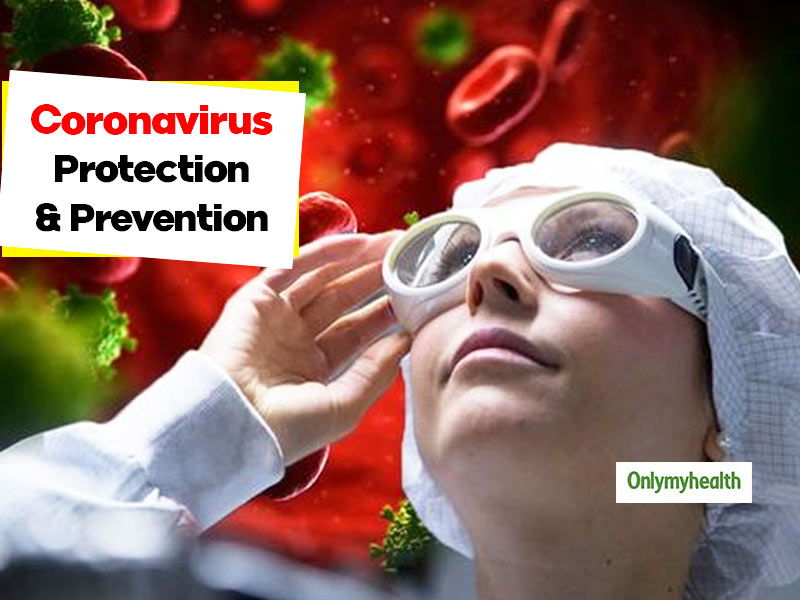 The coronavirus, which was earlier only detected in other countries now has arrived in the country with two positive cases detected. The first positive case of novel coronavirus caught in Telangana is a 24-year-old techie who returned from Dubai. He travelled to Dubai from Bengaluru on February 17 and returned to Bengaluru on February 20. He returned to Hyderabad on February 22. He was home for five days and was referred to Gandhi medical hospital on March 1, said Telangana health minister Etela Rajender. Also, the recent case detected in Noida has also scaled up the sanitation level where 40 students have been sent to quarantine as the positive case of coronavirus is one of the parents of the child. Two schools in Noida in Uttar Pradesh are shut and are undergoing cleaning and sanitation as directed by the health officials of the state. Hence, one should know what and how it should be done to counter this health hazard. The risk of coronavirus infection has increased from 'high' to 'very high'. The way corona infection cases are increasing in different countries is worrisome.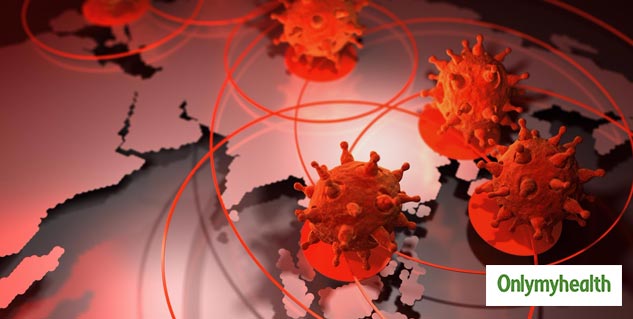 Also Read: Coronavirus Outbreak: Planning To Travel Abroad, Take Note Of This Doctor Verified Travel Advisory
Coronavirus Myths vs Facts
Dr KK Aggarwal, President CMAAO, HCFI and Past National President IMA explains how flu is different from COVID-19. He says, "Coronavirus is a lung disease, not a stuffy nose disease. 90% get a fever, 80 percent get a dry cough, and then it drops down to 30% getting shortness of breath and malaise — you know, being tired. A runny nose only shows up in 4 per cent, and that maybe people who also happen to have a cold or flu, too. Mild means a positive test, fever, shortness of breath, and possibly even pneumonia, but not so bad that you need to be hospitalised. Once you need oxygen, then you go over into the severe category."
Here's what Dr Vivek Nangia, Director-Pulmonology, Critical Care and Sleep Medicine, Fortis Hospital, Vasant Kunj, has to say on the myths and facts about COVID-19:
MYTH 1: A lot of people think that common antibiotic can treat the novel coronavirus, but it is certainly not true. The new coronavirus has mutated from a typical virus to something now called a new coronavirus. Also, antibiotics mainly are used to treat bacterial infections. Primarily in viral infections, antibiotics are not given until and unless there is a chance of bacterial infection too.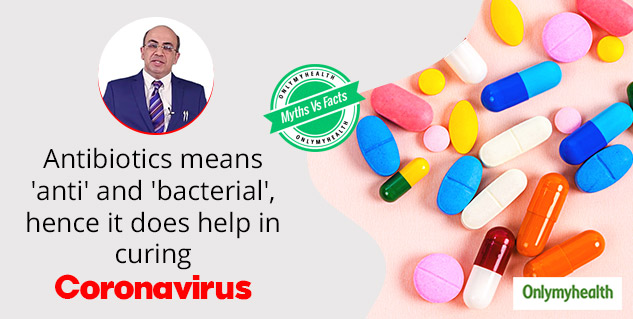 MYTH 2: Pneumonia and Influenza vaccines can protect against coronavirus, a myth that is making rounds these days. Pneumonia vaccines can only provide 80% protection from the pneumonia bacteria.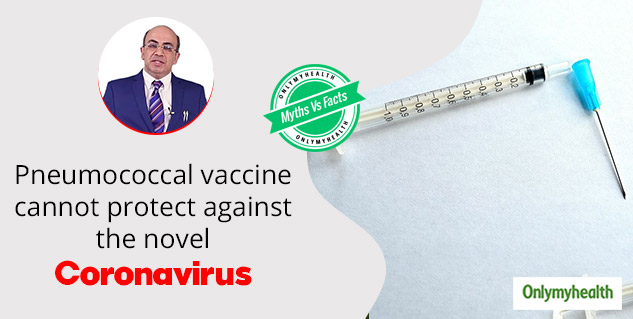 MYTH 3: pets do not spread coronavirus; something that we are hearing more now and then but coronavirus is only spread by two mechanisms - droplet mechanism and contact.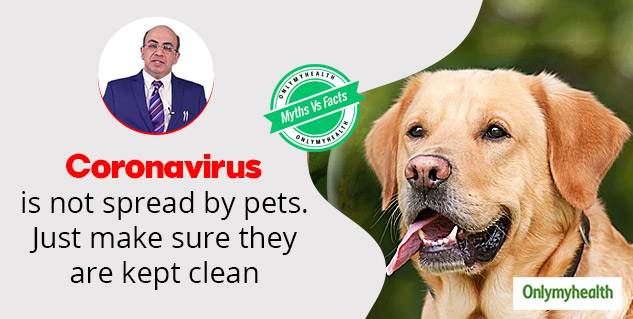 MYTH 4: It is a complete myth when people say that consuming meat can be a reason for coronavirus spread. Hence, the only thing required here to keep a check on the surroundings, hygiene and to stay away from those who have a cough and cold.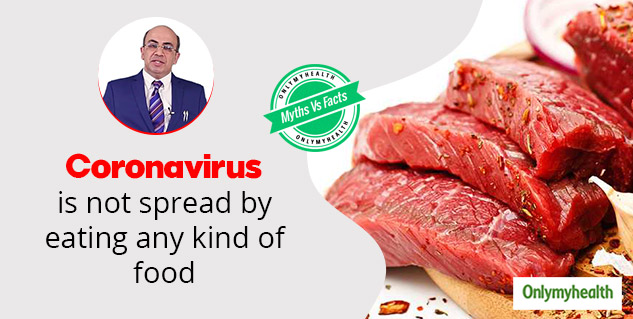 Tackling Coronxiety
More than anything, anxiety is something that is taking over across the globe, adding to the chaos caused by this global epidemic. There are several cases where there are more complications due to anxiety due to several factors. Some factors are primarily the fear of losing a livelihood, loneliness, quarantine, etc. that often make way for anxiety even when a person even starts showing possible symptoms of coronavirus. Hence, more important here is to tackle anxiety as stress can be a significant reason for the breakdown of immunity. Listed below is the CMAAO Formula of 'C' to control COVID-19 led Coronxiety, explains Dr KK Aggarwal, President CMAAO, HCFI and Past National President IMA: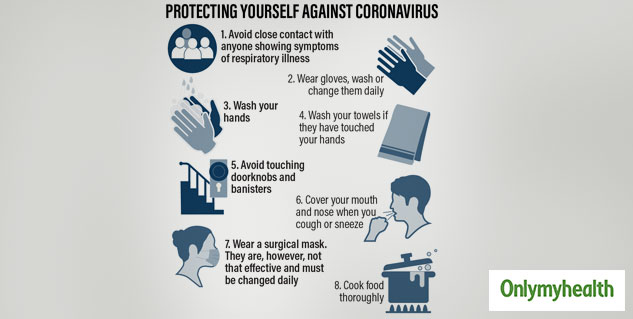 China Pneumonia was the earlier name of coronavirus
CONTAMINATION is feasible
CHAIN of transmission needs to be broken
3 C's: 1st Case, 1st Cluster and 1st Community spread whenever a new case comes
Avoid COHORT of Contacts
CONTACT tracing is the most critical step
CARE of the elderly, they are the highest risk
CONVINCE the patients to wear surgical masks
COUGH not to be ignored can be corona or TB
Follow CDC guidelines
Stay CONNECTED with updates
No CONTACT policy with social distancing
Keep a CHECKLIST of hospitals
Remain CALM, and COMMUNICATION is the key
Also Read: Coronavirus: COVID-19 Not Yet Declared As A Pandemic By WHO, Is It Making Way For Coronxiety?
Here are some more precautionary tips to follow during this phase to prevent coronavirus:
Do not increase contact with sick people during travel. If someone has problems like cold, cough, fever, runny nose, then keep a distance from such passengers.
Those who are suffering from diseases like cold and fever should avoid travelling. If you have to travel, wear a mask.
The World Health Organization has issued specific advice healthcare officials to examine COVID-19 suspects and catgorise them under the three vategories: mild, moderate or severe.
A doctor should without fail use gowns, gloves, masks and take off thsoe clothes inside the chamber to limit the germs from spreading out.
Read more articles on Other Diseases