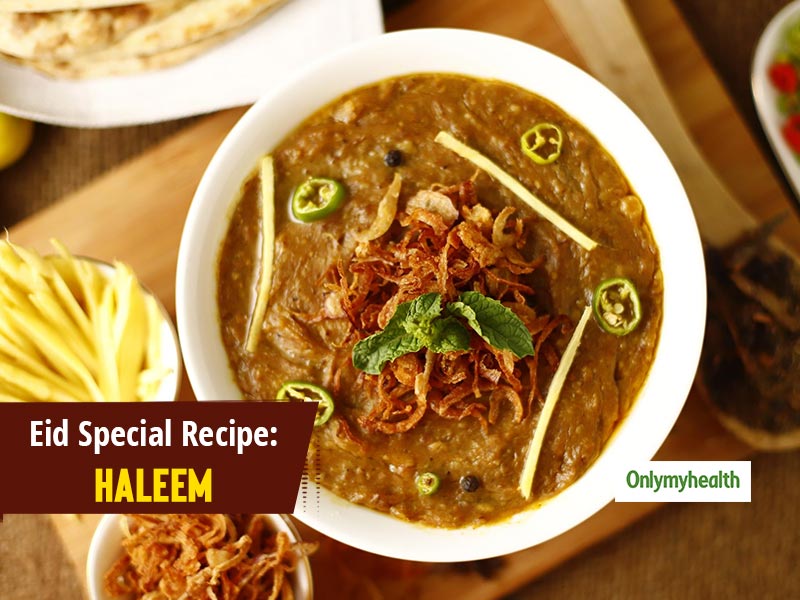 Do you know that people from other communities eagerly await Eid al-Adha to relish HALEEM?
Do you know that biryani comes under the Hyderabad's trademark platter? But, in favour of haleem, even this traditional epicure food takes a back seat during the Eid al-Adha. Do you know what haleem is made up of? It is made of wheat, meat, and lentils. Do you know it is also known as a porridge-like Arabian dish? Moreover, do you know about haleem's origin? It was introduced in the Mughal era by foreign migrants. During Eid al-Adha, there is such an attraction towards haleem! That not even biryani comes close in terms of demand, taste, and popularity. This tempting haleem is a regular in the cuisine of many Muslim marriages. Haleem is in huge demand, not just during the Eid al-Adha, but also during the Ramadan (fasting month). A delight with Persian roots and extremely famous in Hyderabad, Haleem is a creamy Mutton Stew. It is an authentic mutton recipe enjoyed by people all over breaking the fast during Ramadan. A very Delicious and Healthy recipe, it is a one Pot meal loaded with everything you need. It is made over a slow cooking method, but the result is delectable.
HALEEM INGREDIENTS
½ Kg Mutton (Boneless)
1 Cup Yoghurt and ½ Cup Desi Ghee
Lentil Mix: 1 Cup Dalia, ½ Cup Urad Dal and ½ Cup Chana Dal.
Green Chillies, Coriander and Onions for Garnishing.
2 Spoon Ginger Garlic Paste, 1 Table Spoon of Garam Masala, ½ Tea Spoon of Red Chilli, Salt and Turmeric Powder, 5 Cloves and 6 Cashew Nuts.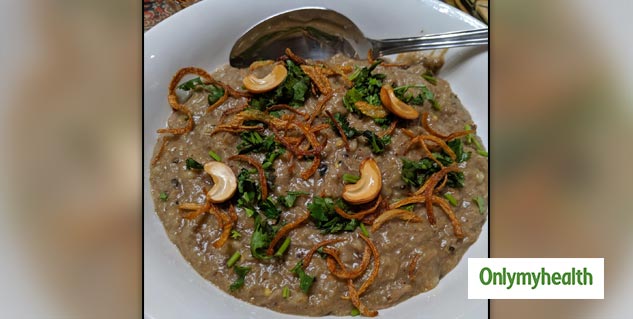 HALEEM COOKING INSTRUCTIONS
[By Sadia Laiq, Mughlai Kitchen, Homefoodi (Food Aggregator Start-up)]
Soak the mix of Dalia, urad dal and chana dal for about 1 Hour.
In a kadhai or handi, cook the mutton till half is done in yoghurt, desi ghee along with ingredients (mentioned in point 5), i.e. ginger garlic paste, garam masala, red chilli, salt, turmeric powder and cloves.
Add the Soaked Lentils to the above preparation along with mutton stock or plain water and cook for about 30 Minutes in Slow Heat.
Cook until the mutton gets tender and the lentils thick inconsistency.
Add fried onions, green chillies and coriander for garnishing.
During Eid al-Adha, brick-and-mud ovens, known as 'Bhattis' are a common sight across cities. The chefs are seen engaged in the tiresome process of making the splendid dish in large vessels cemented on traditional ovens ('Bhattis'). Chefs are seen pounding the meat in containers with large wooden poles. The entire cooking process takes around ten to twelve hours, and everything is done on firewood. Hence, the preparation of Haleem is known as a laborious method.
CONCLUSION
Over the years, this syrupy dish was Indianised with the addition of "desi ghee", traditional local spices, dry fruit, and the exclusive style of cooking. During Ramzan, Haleem can be found everywhere, from small eateries to popular food joints and star hotels. Do you know that haleem is also favoured for the fast-breaking? It is because of its gruel-like texture and high nutritive value. In Hyderabad, thousands of customers throng outlets, from around five in the evening till past midnight to taste haleem. Those travelling to different destinations within the country don't forget to pick up a few packets of haleem for their nears and dears.
Read more articles on Healthy Diet