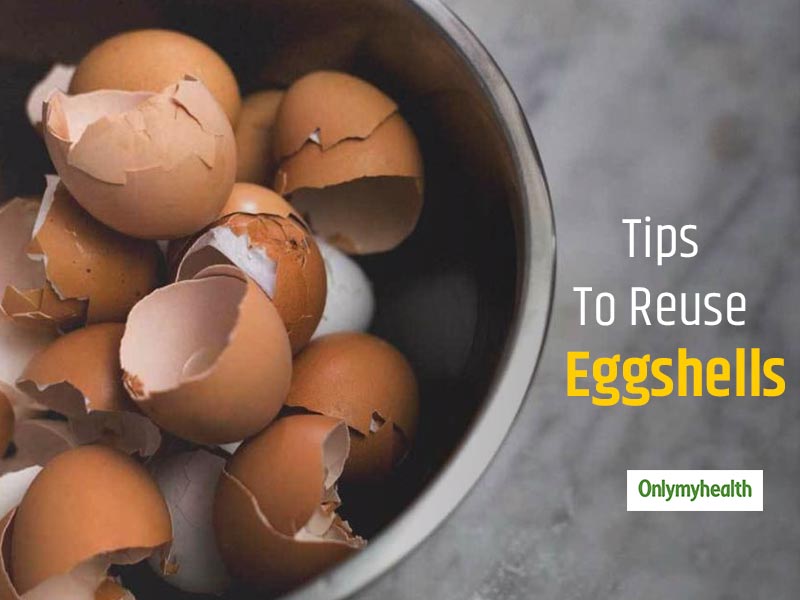 What do you do with the eggshells after taking out the egg? The most probable answer is- throw away in the dustbin. For many people, this is an obvious thing perhaps they do not know the other ways to use those broken eggshells. Yes, these broken shells can be used in multiple ways to make your chores easy. Confused? Well, these tiny eggshells can be reused for several health and beauty purposes. In this article, we will tell you some amazing ways to use broken eggshells. So, next time when you break an egg, store the broken eggshell.
First aid
You read it right, the eggshell can also become a part of your first aid box. The white layer present in the eggshell, which sometimes sticks to the egg after boiling, can serve as your bandage. It acts as a bandage to prevent bleeding if minor injury, scratch, or cut.
If you don't have a band-aid at home, you can use this hack to prevent bleeding and covering the wound.
Eggshells for glowing skin
This might sound strange to many as egg white and egg yolk are widely used in skin, hair, and beauty purpose but eggshells! Well, eggshells are also considered good for your skin. eggshells can help you get a glowing skin.
All you have to do is grind the eggshells and add the apple cider vinegar to it.
Keep it soaked for 4-5 days. Let it get wet.
Now apply this mixture on the skin with the help of a cotton ball and leave it for 10 to 15 minutes.
After this, you can wash your face with lukewarm water.
Doing this 2-3 times in a week would help you get a radiant glow.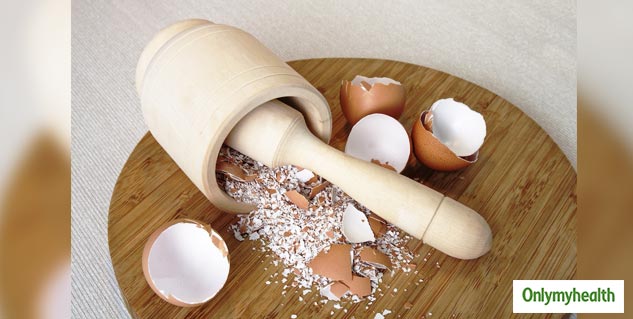 Clean your teeth
You can also use an eggshell in cleaning your teeth. Eggs weren't a part of oral healthcare until now, agree? Eggshells contain calcium and other minerals, which strengthen enamel, cleanse teeth. To clean and whiten your teeth with eggshell, follow these steps:
Finely grind the eggshells into powder
Rub this powder on your teeth every morning before or after brushing, whatever you feel like.
Cleaning coffee mugs or thermos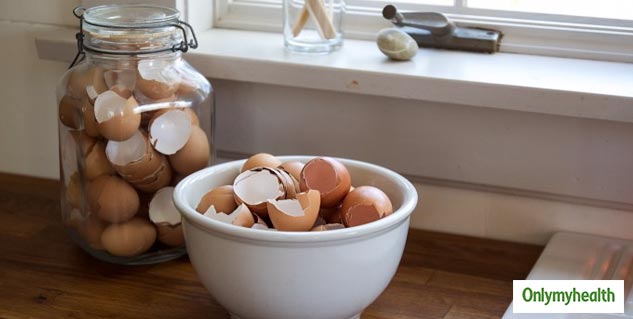 Just like cleaning your stained teeth, dirty coffee mugs can also be cleaned with this discarded eggshell. Coffee mugs and thermos are often difficult to clean, but you can easily clean them with an eggshell.
Cut the eggshells into small pieces.
Now pour it inside a coffee thermos or mug and add some warm water over it.
After this close the lid and shake well.
In no time, your closed coffee mug or thermos will be completely clean.
For composting in plants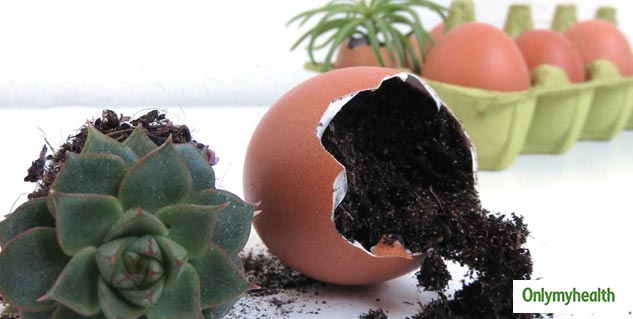 You may not be aware, but eggshells are rich in calcium and therefore can act as fertilizer in plants. eggshells can provide nutrition to the flowering plants in your garden. So instead of throwing them away, put them in pots or garden. This will protect the plants from pests and will help to keep your plants green. With greener plants, you will feel positive and less stressed. Thus, it may also contribute to keeping your psychological health.
Read More in Home Remedies