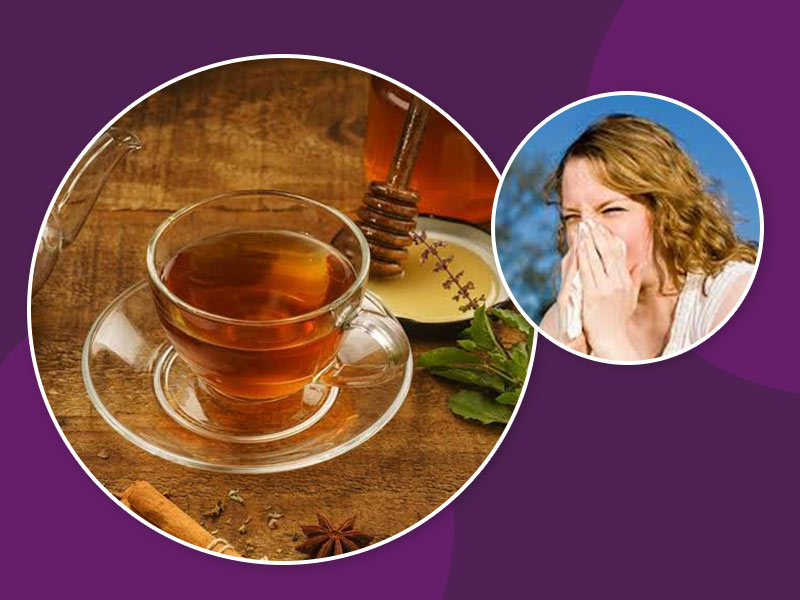 With the turning weather even during the summer season, cold and cough are common illnesses. Moreover, because of the widespread viral fever and COVID-19, a lot of people are getting affected with viruses very easily. Hence, that is when one can count on different natural ingredients that are available at home, which mostly includes kadhas or decoctions. It is basically an ayurvedic drink that is made using various herbs and spices boiled in water or milk. Some effective drinks can be made at home and can be recommended for immunity, cough, cold, sore throat and even fever. Decoctions work best in protecting you from seasonal infections.
Natural ingredients such as black pepper, cloves, ginger and tulsi leaves are main ingredients used in most of these relief recipes. These are easily available in the market and are affordable as well. The common cold can spread either by direct contact with infected secretions from contaminated objects or by inhaling the airborne virus when people sneeze or cough. Therefore, along with natural remedies, it is also important to keep your distance with people if you are suffering from cold. Some home remedies are backed up by Ayurveda while some are not based on any facts or research. Keep reading to know about some effective desi home remedies for cold.
Desi home remedies for cold
When a blocked nose and congestion are responsible for discomfort, it is common for our ancestors to come up with desi and natural solutions to treat it at home. Be it ginger tea or sheera, almost every Indian household has tried a set of home remedies for cold. The weather is changing and can make many people sensitive, so, here are 5 desi home remedies for cold:
1. Ginger tea
Ginger tea is known as an immunity booster and can also help in fighting fever. This ingredient can make your respiratory tracts free of any congestion or blockage caused by cough and cold. It is used worldwide to treat cold at home naturally. It is an Ayurvedic herb that can help in treating many other symptoms of common cold and flu.
How to prepare:
Grate some ginger and put it in a cut of boiling water
Wait for a few minutes and strain the finely grated ginger in a strainer
A little bit of lemon juice will add even more flavour
You can sip your hot and tasty ginger tea to get rid of the symptoms of cold
2. Sheera
Sheera is consumed as a dessert and also as a treatment for cold and cough. It can be given to both children and adults if you are feeling under the weather. It is considered as one of the best natural cold medicines for many people. The ingredients that are used in a sheera are all beneficial in providing relief from congestion and blockage in the nose.
How to prepare:
Take a pan and add ghee to heat it
Once the ghee is a little hot, put gram flour or suji and cook until it has a nutty fragrance
You can also add cut up almonds to your sheera
Add sugar and then once the sugar melts, add the milk and stir constantly to avoid the formation of lumps
Cook for 1-2 minutes and consume it while still hot
3. Tulsi ( holy basil) and mulethi (licorice) kadha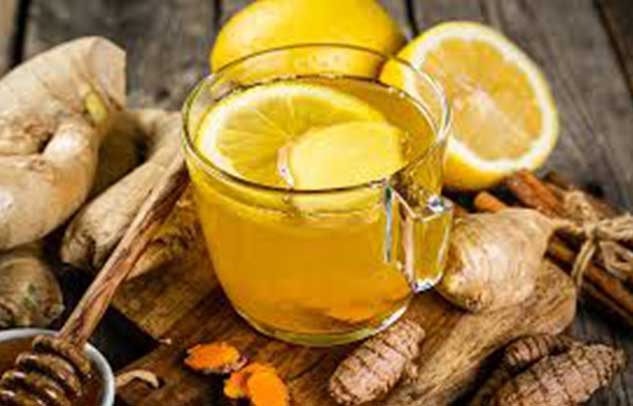 Another desi home remedy for cold is tusli and mulethi kadha. Elder people mostly drink it during winter or rainy season. It helps in soothing the throat and cold. In fact, the ingredients of this decoction also help in preventing infections. It looks and even tastes like a strong and spicy black tea.
How to prepare:
Put water to boil and add tulsi (holy basil) leaves, mulethi and ginger to it
Boil the water and strain it in a glass using a strainer
You can add a little honey to sweeten the drink as it can taste bitter
4. Honey and lemon
Honey and lemon water can help in providing relief with the symptoms of cold, such as sneezing, dripping and congestion. Along with cold, honey and lemon water can help in losing weight as well. You can take this drink right after waking up in the morning. Both the ingredients are easily available in the market and are healthy for daily consumption as well.
How to prepare:
Take one cup of water in a pan and add two teaspoon lemon juice in it
Heat up the pan and bring the water to boil
Then, add honey to the boiling water and stir it until dissolved
Drink it while it is still warm to ease up the symptoms of cold naturally at home
5. Turmeric milk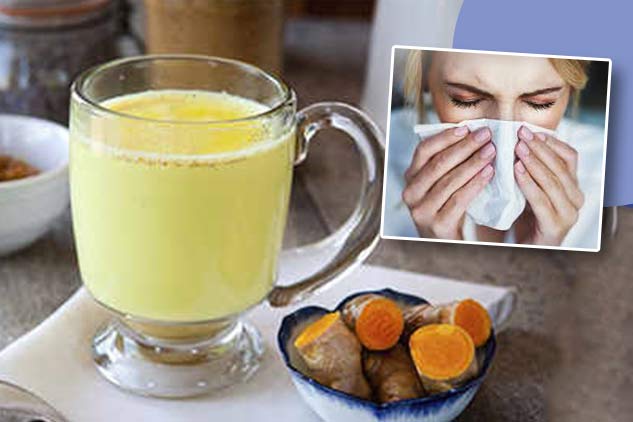 Turmeric milk or haldi Ka doodh is consumed in almost every Indian household. This desi home remedy is one of the best treatments for cold. Turmeric is a rich antioxidant and contains antibacterial and antiviral properties that can help in fighting infections and in treating cold. A glass of turmeric milk can be taken before sleeping at night.
How to prepare:
Take a glass of milk and put it on heat for boiling
Then, add pepper powder and tumeric powder or paste
You can put a little honey if you want to add any sweetener
Stir well and let the ingredients blend in the milk
Put it in a glass and consume it warm for cold relief
So, these were some effective desi home remedies that can be relied upon for treating cold naturally. You can discuss about the effectiveness or side effects, if there are any, of these natural cures with your doctor before trying them. And, you can ask your mother or grandmother about the uses of these cold home remedies.
Read more articles on Home remedies