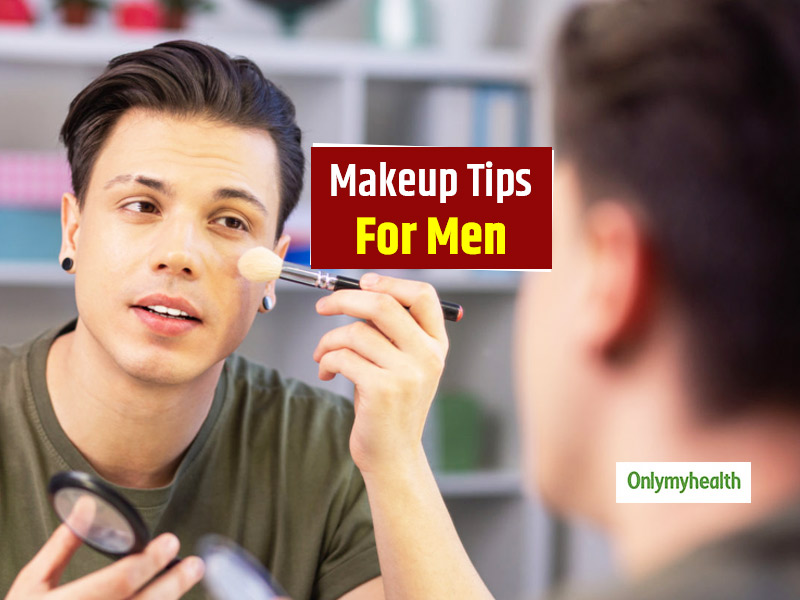 Makeup has always been considered a girl thing but that's not true. A lot of men are also trying their hands on makeup these days. Most of them are influencers and actors who need to amp up their screen presence and therefore, they do some makeup, not the full-fledged makeup like girls but just some basic things. If you are a boy and thinking about trying some beauty products on your face, don't shy. There is nothing bad about this. In fact, you can take cues from this article on how to do a decent makeup yourself.
Makeup Tips For Men
Here are steps to do makeup easily without freaking out.
Step 1: Facial cleansing
With a clean face, you can start your makeup. First deep cleanse your face with an herbal cleanser and then do the exfoliation process. Use an exfoliating scrub on your face and massage it on the skin in circular motions. This will remove the dead skin cells of your face and open your pores. Now apply a good toner to your face using a cotton ball to maintain your skin's natural pH level.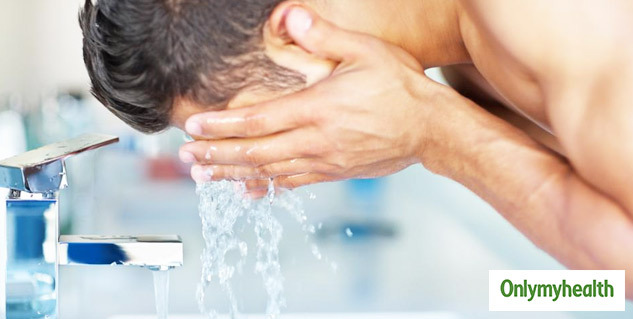 Step 2: Moisturize
Now use a good light-weight moisturizer such as coconut milk moisturizer to hydrate your skin and make it look dewy fresh. Apply it on your face and neck. This step ensures that your skin is ready for makeup. If your skin is dry, use an oil-based moisturizer. Whereas people with oily skin should use only water-based moisturizer on the face.
Also Read: Here Are Some Side Effects Of Using Perfumes
Step 3: Concealer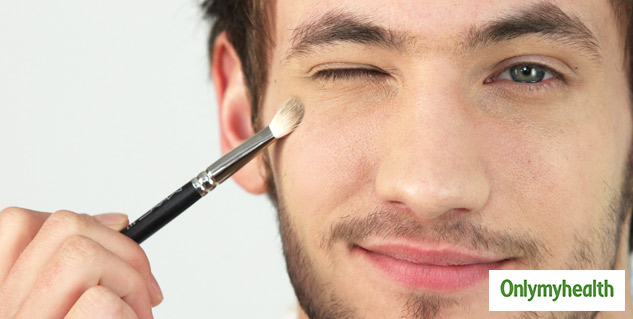 Now it is time to apply concealer. Let me tell you that if you think that foundation or concealer is only meant for girls, then you are wrong. Boys can also make it part of their makeup. You can use concealer to hide the dark spots or pimples on your face. Choose a tone that matches your skin tone or a shade darker. Start applying it under the eyes, corners of the eyes and above the nose. Blend it well with your finger, or with the help of a beauty blender sponge.
Step 4: Foundation
Now you choose a liquid foundation that matches your skin tone and then apply it on your face with the help of a brush. You can use a beauty blender sponge to blend it well. So that it looks uniform on the whole face.
Step 5: Loose powder to set the base
Now set your makeup with the help of some loose powder. That is, wherever you have used the concealer on your face, apply it with the help of a brush. This will set your makeup. You especially apply it with a brush on your T-zone (forehead, nose and chin). Because this part of the face is the oiliest.
Also Read: How To Use Your Red Lipstick In 5 Different Ways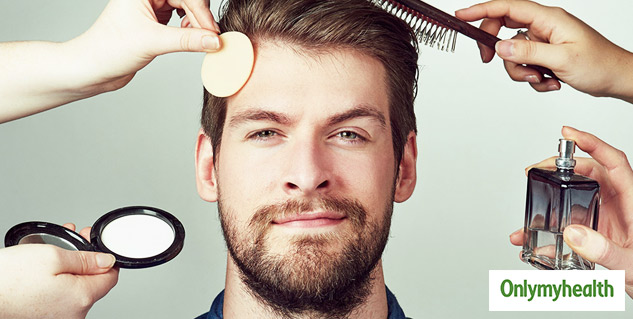 Step 6: Eyebrows and Lips
Now set your eyebrows with the eyebrows pencil and then you choose a good lip balm and apply it on your lips. This will make your lips look soft.
This is the best and easiest makeup guide for men. This would not only enhance their look but also gives them the confidence to carry their personality.
Read More Articles in Fashion and Beauty