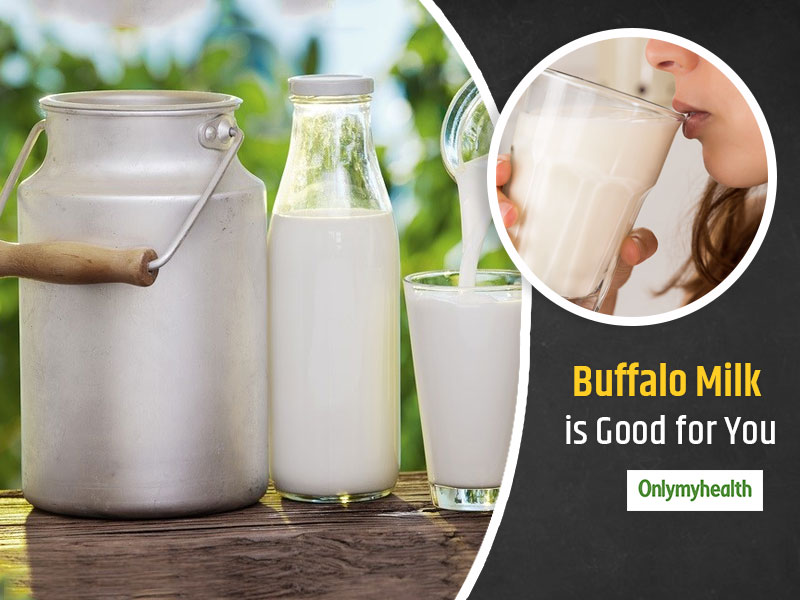 Is it good to drink buffalo milk? Yes. There are myriad benefits of drinking buffalo milk that helps in improving your health.
Which milk do you prefer- cow or buffalo? These days, milk options are endless as people's preferences are changing with time. Not many people prefer fresh milk these days for several reasons such as availability, digestibility, diet preferences etc. Fresh milk either be cow milk or buffalo milk is heavy on the stomach and therefore not everybody can digest them. Another reason is lifestyle. Many are switching to a vegan or dairy-free diet which discards milk. While this might be good for some, drinking buffalo milk offers its own set of health benefits. Drinking whole milk is a healthy choice.
India is the biggest producer and consumer of buffalo milk. The thick and creamy whole buffalo milk is also used in making paneer or cottage cheese, yogurt, butter and ghee or clarified butter. Buffalo milk also has a high peroxidizing activity which helps in storing the milk for a longer time. People of all ages including children, adults and older adults should consume buffalo milk.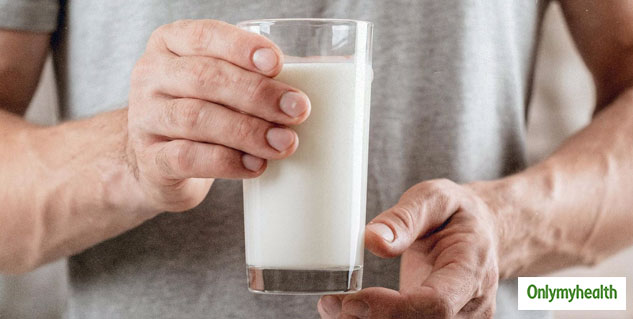 5 Reasons To Drink Buffalo Milk
Here are five reasons why it is good to drink buffalo milk.
Rich in vitamins
Whole buffalo milk contains vitamins like Vitamin B12 and Riboflavin, both of these are good for health. According to a study published in the journal of Agricultural and Food Chemistry, vitamin B12 reduces the risk of heart attack, stroke and other cardiovascular problems. It also has vitamin A, vitamin C, vitamin B6, Niacin, Folate and thiamine.
Also Read: Read The Health Benefits Of Flaxseed Oil and How To Use It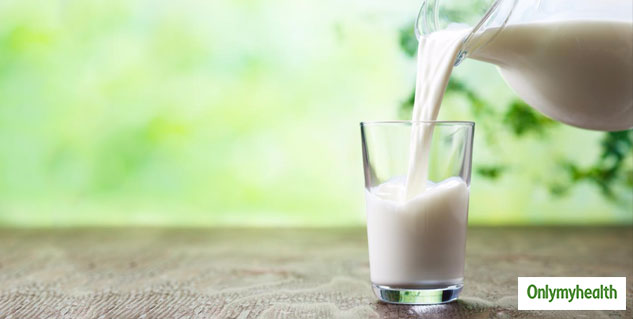 High in protein
If you run after protein shakes to consume protein, better drink buffalo milk. You'd be surprised to know that it contains all 9 amino acids. One cup of buffalo milk has about 8g protein. Older adults should drink buffalo milk to prevent age-related muscle loss.
Loaded with minerals
Buffalo milk has high calcium content to strengthen bones and dental health. Women should drink milk daily to prevent osteoporosis which happens with age. The set of minerals in buffalo milk includes potassium, magnesium, phosphorous and iron. Particularly Iron helps in better heart muscle functions and oxygenation to the body. Iron improves the functions of red blood cells.
Low in cholesterol
Cholesterol is a common health issue these days. People with high cholesterol tend to follow a strict diet to control the levels. Buffalo milk has low cholesterol content and therefore, it is a better milk substitute for those who are suffering from heart conditions and diabetes. Additionally, buffalo milk also lowers down bad cholesterol or LDL levels in the body.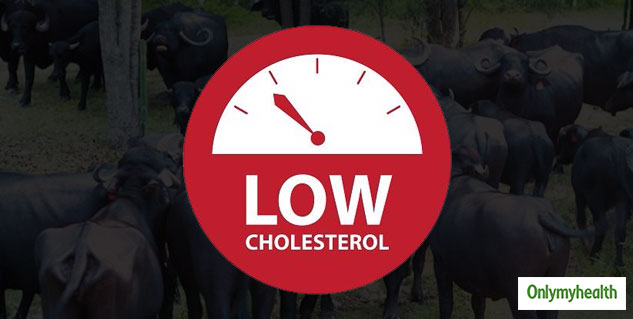 Also Read: What Is Cholesterol Screening and Why You Should Get It Done Regularly
High in fat
Some people may find this a negative point but it is good for those who are looking to gain weight. If you are worried about your lean body and want to put on some weight, then drinking buffalo milk is the right option for you. It is tasty, nutritional and easily available. It as good fats that help in increasing muscle mass and building a muscular body. However, this doesn't mean that you keep drinking milk all day every day. Instead, this may cause health problems. Drink in moderation to reap its maximum benefits.
Read More Articles in Healthy Diet