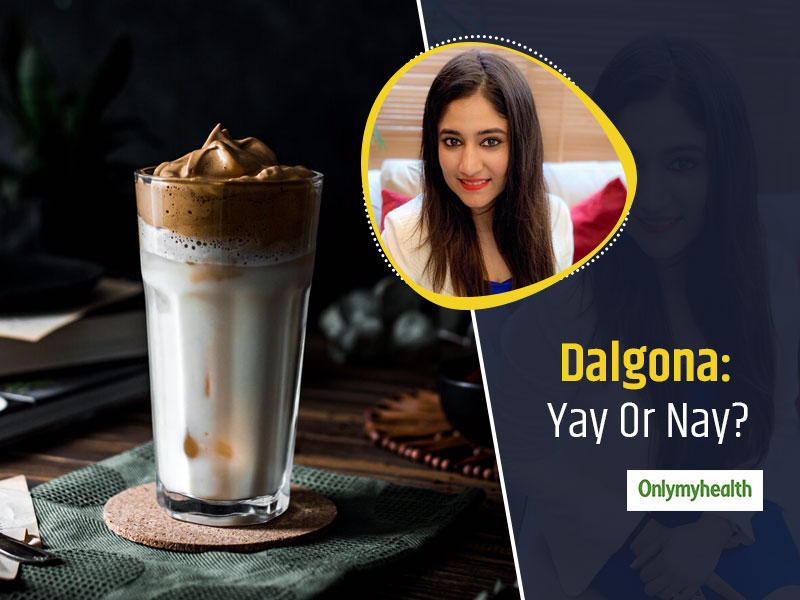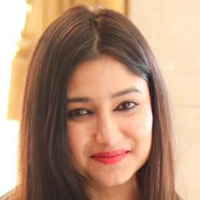 Healthy Diet
Reviewed by: Swati Bathwal, Dietitian and Diabetes Educator
Published at: Apr 16, 2020
Written by: Vani Malik
This quarantine phase has led to various food challenges, one of which includes dalgona coffee. We often follow what trends on social media, without thinking much over it. Be it making samosas at home to making a refreshing cup of this coffee. Also, coffee is something which is a day-starter for most of us, which caused a lot of us to try this dalgona coffee trend like never before. Even though a lot many were of the thought that this was something, which was a part of the Indian kitchens since time immemorial but did not have a fancy name like the dalgona coffee. No doubt this coffee preparation is every bit enticing and refreshing for it includes cold milk, freshly whipped coffee and lots of ice but how healthy is it?
Also Read: Replace Your Usual Coffee with Garcinia Coffee For Weight Loss
Onlymyhealth exclusively spoke to Nutritionist Dr Swati Bathwal to understand the health aspects of the dalgona coffee. On the same Dr Swati said, "Instant coffee with a mix of hot water and sugar and a cup of full cream milk! Sounds like our filter coffee doesn't it, but if you whip our instant coffee, it looks like Dalgona coffee and it is served chilled. But the question is, should you have this coffee?"
Let us look at this, A cup coffee this special coffee has 2 teaspoon sugar and coffee and some hot water and chilled milk. Dr Bathwal says that if she has to break this down in nutrition, it is an easy 190 calories in each serve (if you have it with full cream milk and sugar). Dr Bathwal breaks down how a cuppa of dalgona coffee can be equal to a complete breakfast or even more than that: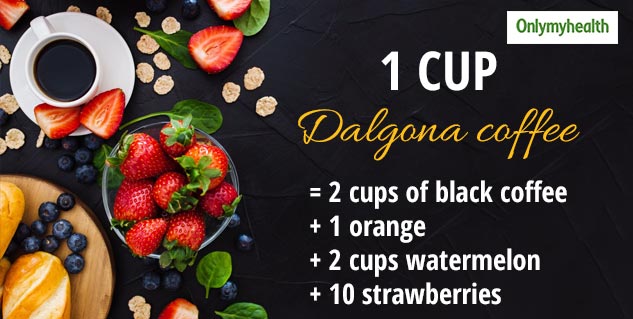 Froth Possible With Low Fat Milk?
Dr Bathwal adds, "Trust me, even if you wear a Barista's hat in your kitchen, you cannot get that foam with a sugar-free version or have that taste in almond milk or any other substitute. So, what about people who suffer with high sugar levels, or are on weight management plan, or those who have an anxiety rush on caffeine. Woman with high risks of fracture or who are pregnant or people suffering from glaucoma or urinary continence, this coffee is a big no coffee is a no for you. And think about issues like reflux? This might trigger it even more."
There is always a debate whether milk coffee is better or a cuppa of black ? To this, Dr Bathwal prefers a black coffee over a milk-based coffee, as it is low in calorie, assists in inflammation and has proven health benefits in many ways. Dr Bathwal also says that a cuppa black coffee is a pre-workout drink.
Also Read: Guaranteed Weight Loss In 4 Weeks With Milk Diet!
The Permissible Black Coffee In A Day
Although, you can have black coffee , 4 cups is the upper limit in a day and each cup of coffee adds to 2 glasses of water in extra for hydration. Dr Bathwal clears the air by saying, "I am not saying black coffee is suggested in such conditions, but it is certainly preferred over Dalgona coffee for calories and nutrient benefits. Every cup of coffee is a lost opportunity to drink water and a good herbal tea, so consume it wisely. Water will always be my favourite go-to beverage."
Read more articles on Healthy Diet