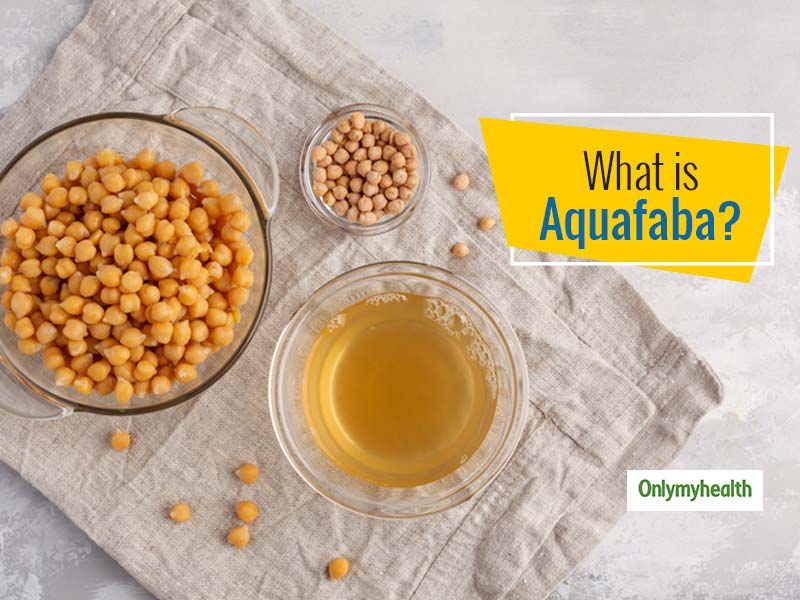 Don't throw away the leftover chickpea water, instead, store in the refrigerator and use for baking preparations.
What do you do with the leftover water of the soaked chickpeas or after boiling them? That liquid you consider as waste has got the name 'Aquafaba'. It recently gained popularity after people started talking about this and the benefits associated with it. It is discovered as a vegan alternative of egg white in making mayonnaise and meringue. This trendy food has got many other interesting uses that are sure to blow your mind. Continue reading the article as many surprising things are waiting for you.
What Is Aquafaba?
Let's begin with what aquafaba. It is basically the water in which legumes(mostly chickpeas) are either stored or cooked. Generally, we do discard this liquid and pour it into the drain. But recently, someone discovered its froth-making properties mimicking the properties of egg and since then, it became massively popular as a vegan egg substitute. However, there is limited information about its nutritional content. Meanwhile, you read the multiple ways you can use this leftover chickpea water.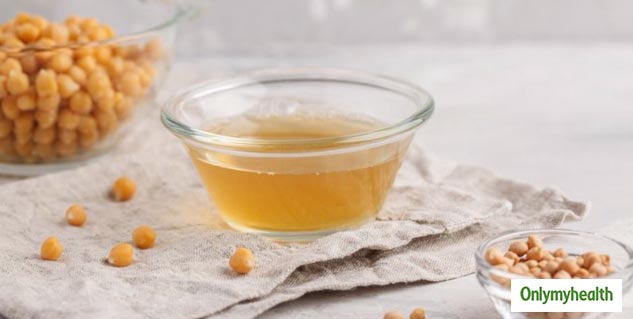 How to make it?
Well, this can also be made deliberately even if you are not making chhole. Just soak some chickpeas in water for a few hours and strain the liquid for further use.
If you are making it use an egg replacement, just whip the liquid a bit and you will see it becoming frothy and fluffy. It would look like milk froth, whipped cream or whipped egg whites. This is why it is widely used for the purpose.
Tip: You can boil the chickpeas and add to your salad as a great add-on for both health and taste.
Also Read: 4 Healthy Egg Substitutes To Bake Eggless Goodies
Different Uses of Chickpea Water or Aquafaba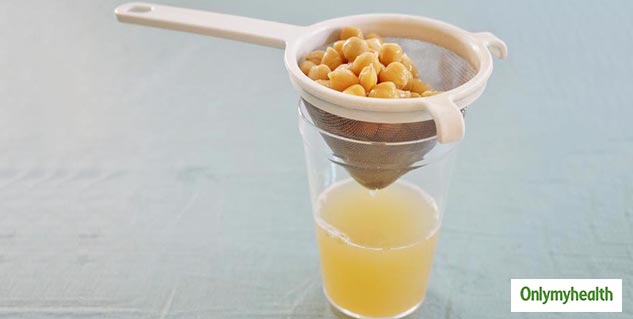 1. Egg white substitute
Aquafaba is best known for substituting egg white is different food preparations such as mayonnaise. The reason behind this property of chickpea water is unknown but it is speculated that this could be due to its balanced protein and starch content. Though it is mostly used as an egg white substitute, it may work well for whole eggs or egg yolks also. People who are allergic to eggs shall try this liquid.
2. Vegan dairy substitute
Just like an egg, many people have lactose intolerance or are intolerant to dairy products. There are many dairy substitutes out there in the market and chickpea water is a recent entrant. You can add this liquid in your baking dishes as a stellar substitute to milk or butter. You must be trying different vegan products now try this out too.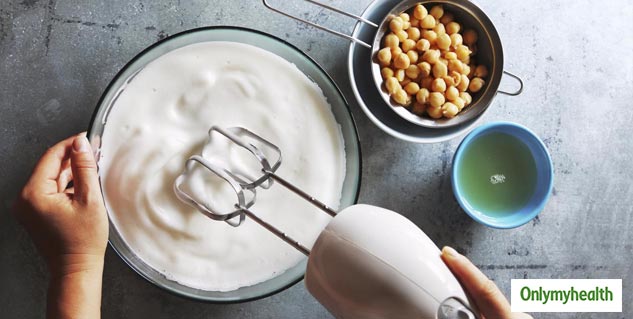 Also Read: 5 Amazing Food Parts That We Usually Discard But Are Very Useful
3. Low in protein
While legumes are considered rich sources of protein, chickpea water is low in protein content. This is good for people who have a condition called phenylketonuria or PKU. This is an inherited disorder that happens due to genetic mutation. It alters amino acid levels in the body which can cause intellectual disabilities as well as brain damage. Therefore, low protein consumption is advised for these people.
Read More in Healthy Diet