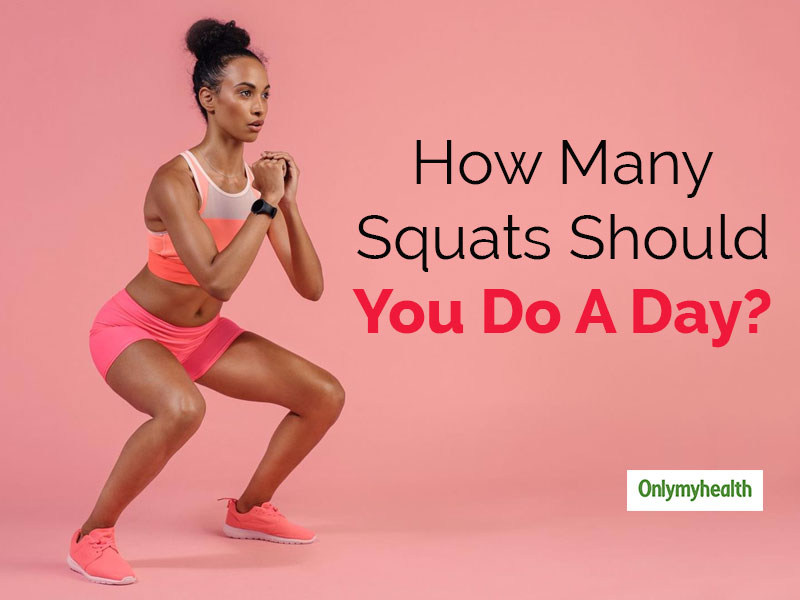 Here's why squats should be done daily? When it comes to exercise, several routines can be followed, such as squats. It has various positive effects that can help you get a better figure. Do know, squats are an essential part of all types of strength training exercises? Working directly on our thighs, hips and glutes, also strengthen the ligaments and nerves along with the bones of our legs and hips. Being one of the three exercises of power lift, squats prove to be extremely beneficial for the toning and development of our leg muscles. For some people, squats are their most essential exercises; moreover, a study found that the lower your squat, the more your glutes will operate.
Can bodyweight squats be done daily?
Squats increase our strength. It is an easy-to-do workout that makes your hips, hamstrings and quadriceps strong. Also, this workout brings vitality to your bones, which is very important to get a fit body. The hormones that keep your muscles in good condition becomes active by doing squats. (If done with vests, it increases benefits as well). When it comes to how many squats (to be done daily), there is no magic number — it depends on your individual goals. If you are new to doing squats, aim for three sets of 12-15 reps of at least one type of squat. Practising a few days a week is a great place to start.
Also Read: Exercising Every Day But Still Gaining Weight? Here Are 4 Possible Reasons
How squats strengthen your body muscles?
Do you know from sitting down in a chair to getting out of bed, your quadriceps, glutes hamstrings, hip flexors, adductors, and calves are responsible for almost every move you make? Squats made with vests challenge each muscle of your body to bring stability in your entire body (thanks to its full range of activity). During squats, the abdominal and straight muscles are under constant pressure, which makes your stomach more flat and toned. Strong muscles also protect you from future injuries.
Also Read: Know All Shadow Boxing Benefits From Weight Loss To Muscle Gain
Why are squats essential for your whole body?
Squats strengthen the muscles as they stimulate the body to release growth hormone, which contributes to muscle growth all around the body. Hence, it effectively makes squats a full-body exercise. The most important effect of squats is on the muscles of your legs and hips. This simple workout is a great way to build new tissues that can also help shape various parts of your body.
Squats and waist size: Do you know squats are a great way to improve your posture? Though squats substantially strengthen your lower body, your upper body position is essential for proper execution; your lower back will likely arch to counterbalance once your upper back starts to round. For this, centre your upper body over your pelvis, and pull your stomach in toward your spine.
Squats for better movement: Just by doing squats, there is a significant improvement in your agility and gait. This is a beautiful exercise to get relief from the pain in your lower back and knees by making your hips and ankles fit. All these work squats without harming your joints. That is why it is proper to exercise for almost everyone.
Read more articles on Exercise And Fitness