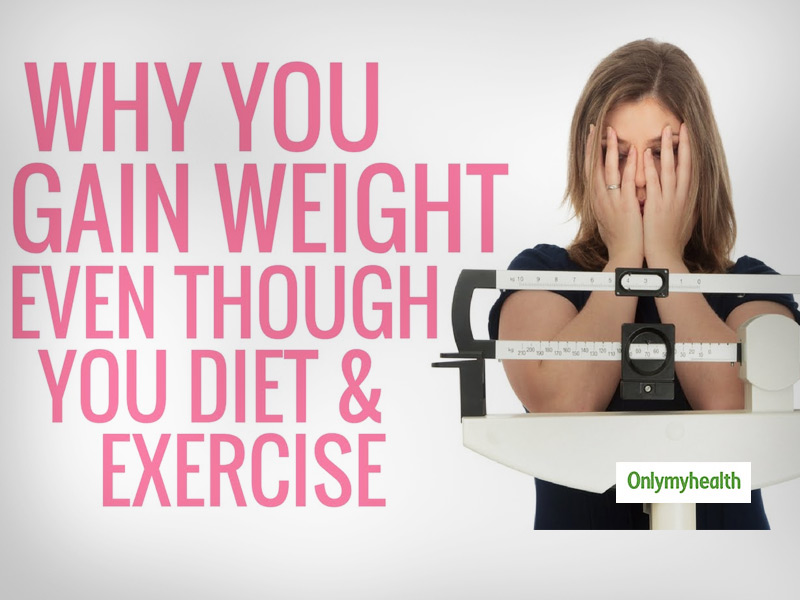 Exercise and workout help us to build our body and stay fit. Exercise provides countless physical and mental benefits. Different people have a different motive for their work out. Some of you want to reduce weight, whereas some want to gain or to stay fit. But people who are willing to lose weight if they discover an increase in their scale would undoubtedly panic. But one doesn't have to worry. Many aspects affect our bodyweight like water retention, post work out inflammation, muscle or strength gain etc. which can lead to an increase in our body weight.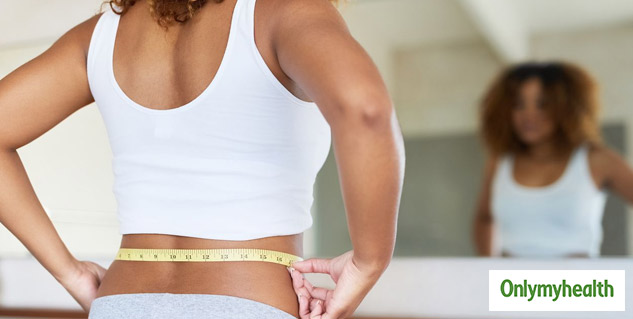 Water Retention
In the human body, up to 60 - 90 per cent of our weight comes from water. Variation in water consumed can reflect the scale up to 10 pounds or more. Sometimes after a workout, we may gain weight due to water retention. Water intake highly reflects the numbers on your scale. After a workout, even if your weight reduces, that could be sweat but not your actual weight. Women are more prone to weight gain during their menstrual cycle. Pre-menopausal women go through drastic weight changes due to hormonal changes in their body. Another reason for weight gain could be a high intake of sodium and less intake of water. In this case, the human body uses sodium for hydration in the absence of water because of which our body may bloat. Proper intake of potassium and water may lead to lesser weight gain. Also, it is advisable to avoid high intake of sodium.
Also Read: Workout At Home: Use Your Bed, Sofa And Chair For These 5 Simple Exercises At Home
Post Workout Inflammation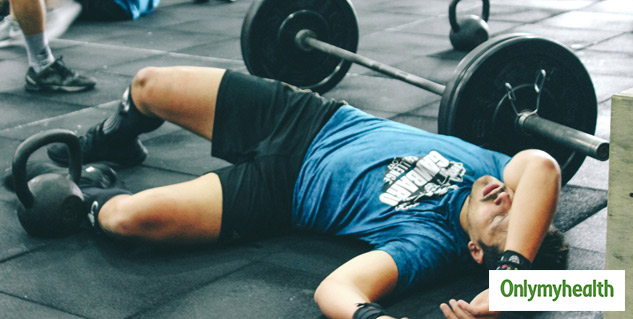 After a workout, the mass in our various body parts like muscle, fat, bone, the brain and neural tract, connective tissue, blood, lymph, intestinal gas, urine, and the air that we carry in our lungs can reflect up to 15 per cent. The change is due to hydration, inflammation from muscle damage repair, amount of excreta or urine or blood volume. During the workout, our muscle tissues get damaged, and the healing process starts post. Our body uses fluids to repair these tissues, which may result in temporary weight gain.
Weight Gain Due To Strength & Muscle Training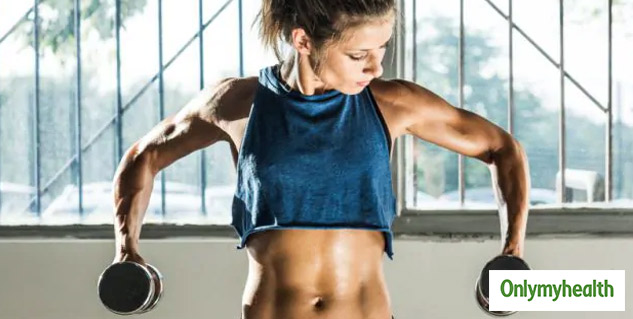 The pound weight of muscle is the same as the pound weight of fat. So, during body composition, the muscle may gain weight, not fat. You may be reducing the fat content in the body, but the scales show overall weight in the body, including the muscles. It may take a while to see the results. So be consistent. If someone is trying to become fitter, pay more attention to your workouts rather than the scales. It is a gradual process, so visible changes may take a little while.
Also Read: Tips To Avoid Injuring During Online Workouts
Cutting Calories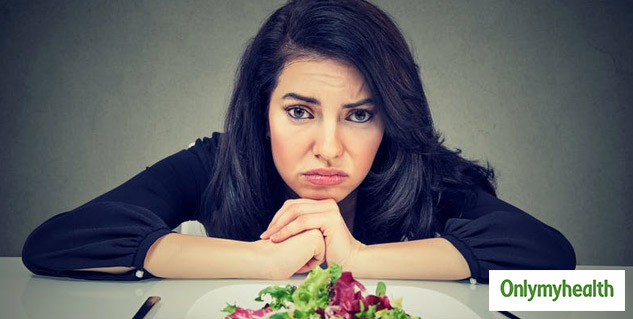 It is noteworthy to take an adequate diet and cut calories. Post-workout, if you consume lots of food, it would lead to an increase in weight as it is essential to cut more calories than you are consuming. Also, try to take sufficient sleep and avoid stress which will help your body to work properly. A 2015 Diabetologia study suggests that just four days of sleep deprivation causes your body to store more fat.
Read more articles on Exercise & Fitness