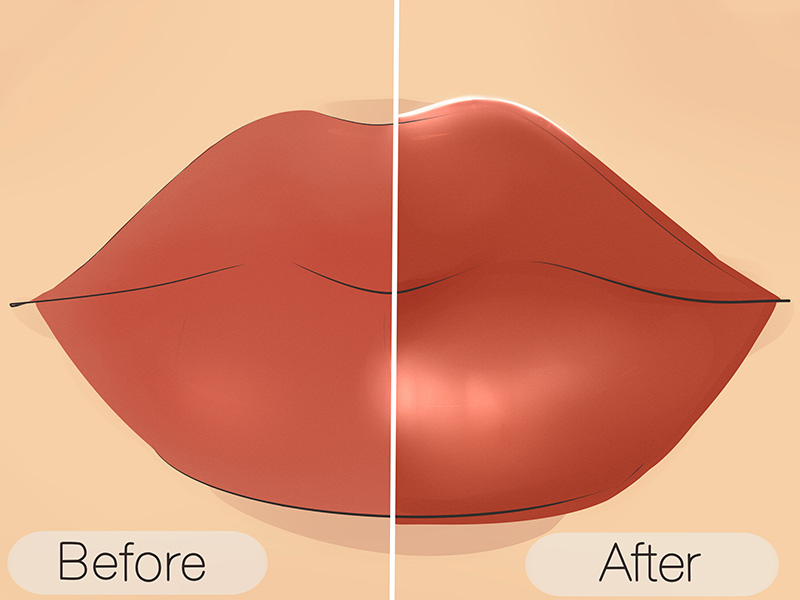 Secretly all of us aspire for big Kylie Jenner lips and are ready to undergo all kinds of lip filler treatments to achieve that. But going under the knife surely comes at a cost and a lot of risks. What if I tell you that we have got some natural and free-of-cost methods by which you can get that voluptuous pout and full lips? Sounds exciting, right? So without wasting any time, let's check out these 7 incredible natural ways by which you can plump your lips naturally.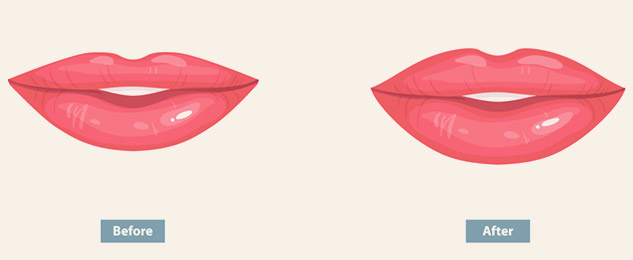 1.Take A Shot!
Not a gunshot girl, here I am talking about one of those shot glasses you used at the last house party (wasn't that ages ago?).
What all you need
Method
Grab one of those glass glasses and try out this suction technique, but first, moisturise. Bring the glass closer to your mouth and place the rim around your lips. Gently suck the air till you feel a little suction. Now keep the glass tight over your mouth to retain the suction for 2-3 seconds (not more than that). Repeat 3-4 times, and there you have those Angelina Jolie lips which are going to last for a short while.
Make sure that you follow every step properly and gently or it might lead to some kind of injury.
Also Read: Are Lip Changes During Pregnancy Real? Let's Tell You All About Pregnancy Lips
2. Spice it up!
Fuller lips surely look hot so we thought, why don't we spice up the procedure a bit. Go into your kitchen and grab some spices and oils.
What all you need
1/2 teaspoon of ground cinnamon
1/2 teaspoon of ground cloves
1/4 teaspoon of ground cayenne powder
1 tablespoon of coconut oil
Method
Mix all the ingredients in a bowl and massage the prepared oil mix on your lips gently, in a circular motion using your fingers. Leave this on for around 5-10 minutes and wash off with some cold water.
Do not try this on dry chapped lips with cuts or if you have an ulcer because it might irritate your skin and give you a burning sensation.
3. Its Scrub O' Clock
A 2-in-1 exfoliator and plumper are all that your lips need.
What all you need
1 tablespoon ground cinnamon powder
1 tablespoon white sugar
1 tablespoon sweet almond oil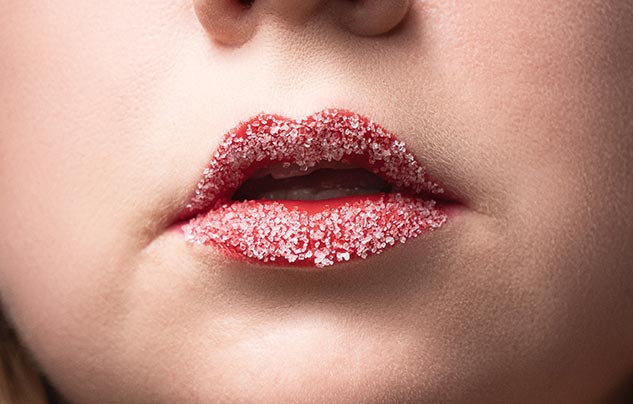 Method
Mix all the ingredients together in a bowl. Apply the prepared scrub on your lips using your fingers in a gentle circular motion. Leave it on for 5 to 10 minutes and rinse it with some cold water.
This technique would make your lips appear fuller by promoting blood circulation and will give them a natural red flush.
4. Gloss on, Worries gone
As Serena Van Der Woodsen once said, "Lipstick lasts longer, but gloss is more fun." We thought, why not use the same gloss to make your lips appear bigger and fuller.
What all you need
⅛ teaspoon of cayenne powder
6 drops of peppermint oil
An old gloss container.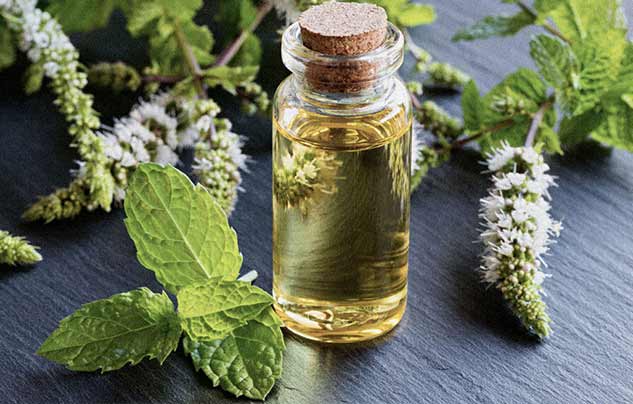 Method
In a bowl take 6 drops of peppermint oil and add the cayenne powder to it. Mix it well and add it to the gloss container using a funnel. Apply it on your lips to get a fuller effect and an instant shine.
Do not try this on dry chapped lips with cuts or if you have ulcer because it might irritate your skin and give you a burning sensation.
5. Keep Calm and make a Balm
This diy lip balm is not a lot of hassle but just a little addition to your regular lip balm which can do magic.
What all you need
Your favourite lip balm
¼ teaspoon of cinnamon oil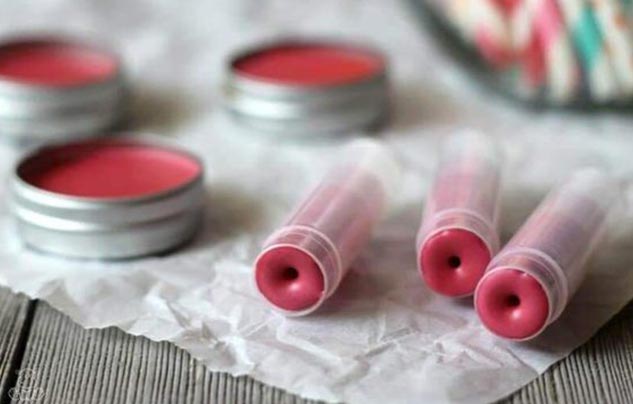 Method
Take out your lip balm out of the container and heat it for 20 seconds using a microwave-safe bowl to melt it well. Now add cinnamon oil to it and mix well. Pour the mixture back to the container and let it cool. Use it often to get plumper lips.
6. Fake it till you Make it.
Getting fuller lips can actually take some time but we surely have an instant solution for you; girls have faith in yourself and follow these steps because you are no less than Kylie Jenner
What all you need
Lip balm
Lip liner
Lipstick
Lip gloss
Method
Start off by moisturising your lips with a lip balm and then outline them with a lip liner. Make sure that you make a thin natural looking outline on the sides of your lips using small strokes starting from one corner of your lips. Now fill in your lips using the same lip liner to add some intensity and definition to your make-up.
Swap on your lipstick in a similar shade precisely so that you don't mess it up.
Use a gloss for giving your lips a nice and shiny final touch up.
7. Brush off
This is the super-easy method that you all can follow every morning without putting in any extra efforts and hence tops our favourites list.
What all you need
Method
After you are done brushing your teeth use the wet brush to plump your lips. Just Move the bristles over your lips in gentle circular motions for a minute.
Make sure that you use a brush with soft bristles and go on gently.
Also Read: DIY Home Remedies For Naturally Soft, Pink And Glossy Lips
These were a few suggestions which we have curated for you. You can choose any of these and follow the one which suits you the best. Although most of these DIYs use natural ingredients, we still recommend youtube take a patch test before using them to see if you are allergic to any of the ingredients used.
Read more articles on Home Remedies