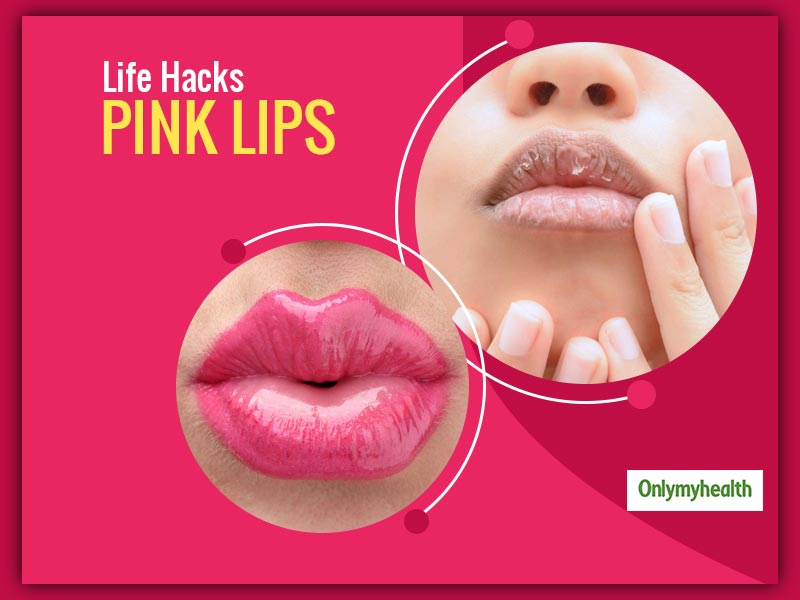 Home remedies for lip care in weather change: After your face, people often look at the lips. And if they are cracked, dry or crusted, then it gives a wrong/bad impression. There are a lot of lip gloss, lip balms and other products (in the market) to make lips shiny and soft. But do you know, it is made up of harmful chemicals? And it goes into your stomach during the consumption of food and your causes harm to your health. In such a situation, you can use some natural methods to make your lips soft, pink and shiny (which are safe for your health too). We are telling you three natural ways to get soft-pink lips.
Get the pinkish glow with pomegranate seeds
Pomegranate seeds are very beneficial for health. But do you know that it serves to bring natural pink glow and softness on your lips too? A lip scrub made of pomegranate seeds removes the dead skin cells of your lips and brings a natural glow within 10 minutes.
Pomegranate seeds lips scrub: To make it, firstly squeeze out two teaspoons of the juice (by pressing pomegranate seeds and grinding them coarsely). Now add some milk cream and stir it with a spoon to make a thick paste. Apply this paste on your lips for ten minutes and then clean the lips by rubbing them. You will see that your lips are more glowing and pink than before. If you want, you can apply this lip scrub on the lips overnight.
Get soft, pink lips with sugar
Usually, we all little breath from the mouth as well so lips quickly cracks and becomes dry. In winter, when the air is dry, then this problem is further aggravated. In this case, it is essential to remove the upper layer of the lips. For this, you can use a sugar scrub.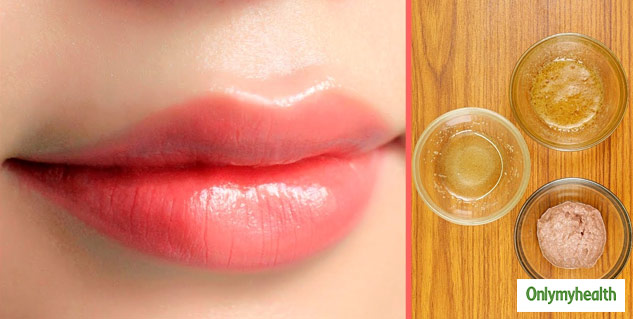 How to make a sugar scrub? Take one spoon of sugar and grind it coarsely. Now add half a teaspoon of coconut oil or olive oil. Apply this scrub on your lips and rub it while scrubbing. This will remove dead skin cells frozen on the lips. After this, wash the lips with water or tissue paper and apply a little coconut oil on the lips. Now you will see your lips more pink and shiny.
Aloe vera gel is fantastic for lip care
Aloe vera gel is beneficial in hundreds of skin problems. You can also use aloe vera gel to make your lips glowing and glossy. For this, break a leaf from the aloe vera plant and peel to take out the middle gel. Crush this gel into a paste and add half a teaspoon coconut oil or olive oil and mix it well with a spoon. After this, apply this gel on your lips before sleeping at night and leave it overnight. In the morning, clean the lips so that the dead skin cells are removed. After this, you will see a different glow on your lips.
Read More in Home Remedies