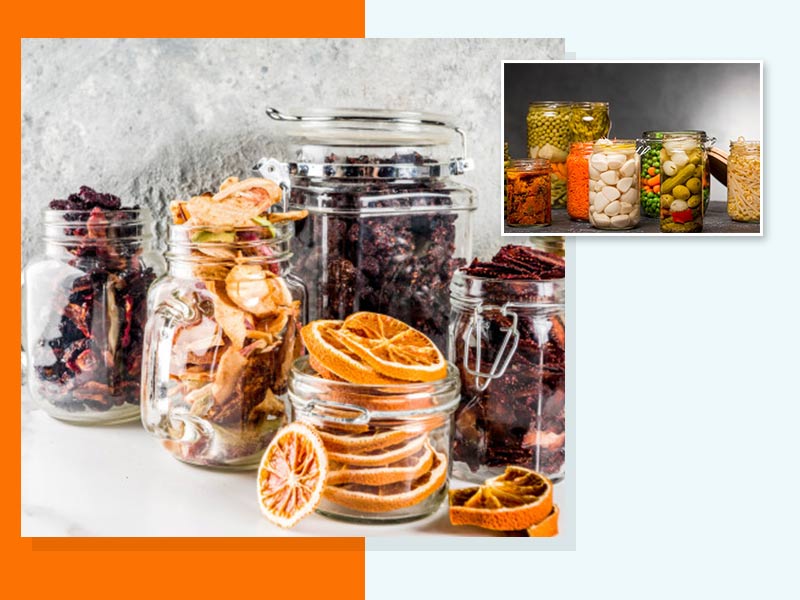 Believe it or not, but the variety of fruits and vegetables you get during summer is vast as compared to winters. There are so many seasonal produce that we miss for not being able to enjoy in winters. Although, some fruits and veggies are available throughout the year as they are preserved no one can guarantee their freshness and nutrition. You can buy canned foods at any time but they are not safe(because they contain a high amount of harmful preservatives) and thus, it is better to avoid having them for your digestive health. Before you lose hope, let us tell you that there are various ways to preserve fruits and vegetables without compromising on their nutrients. Here is how you can easily preserve your favourite foods for all seasons.
Freezing
The most common and easiest method is freezing. They last for many months if kept securely.
Many fruits like mangoes, apples, strawberries can be frozen but with caution.
Soft fruits like berries must be kept with caution or else their texture might damage.
Fruits like apples might turn brown so you must treat them with ascorbic acid and then freeze.
Mangoes can be easily frozen in an airtight container or ziplock bag.
The same procedure is applicable for vegetables like that you want to store for use in later months.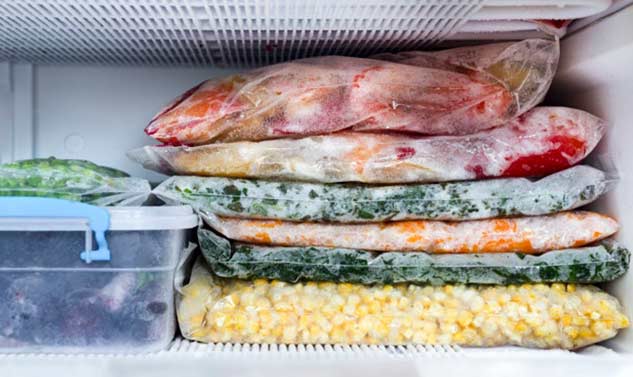 Drying
While the freezing process is easy and maintains the taste of fruits and vegetables, the drying process might cause a slight change in taste & texture as this method requires complete removal of the water content from the foods. This process is, however, more effective in preservation as the food doesn't go bad. Also, you don't need to store them in specific temperature settings as you would in the freezing method.
You can dry out the fruits and vegetables in the sun or by using a dehydrator.
Once all the water content is dried, you can store your favourite foods.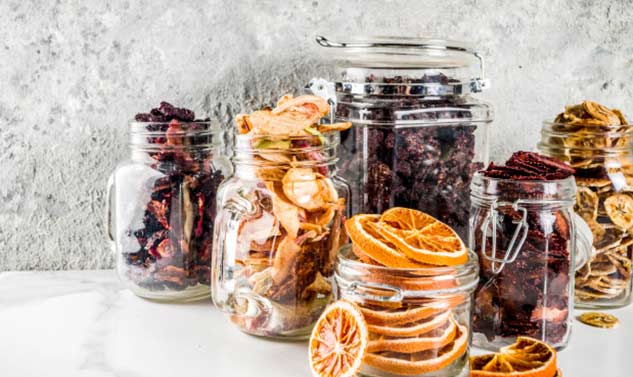 Canning
Canning is a process in which the food present inside a can remains fresh and perishable for a long time. Once the can is opened, you are supposed to finish the food as soon as possible. While it sounds easy, canning is a difficult preservation method that requires lots of tools, time and effort.
Pickling
This is one of the popular methods of food preservation in western countries. Pickling is preferred for longer preservation(years) as it keeps the food safe and bacteria-free. This is indeed most simpler method to preserve your vegetables as it makes use of vinegar to act as a natural food preservative. Fruits, especially sweet fruits would taste awful through pickling and so, this is mostly done with vegetables like cucumber, carrot, zucchini, etc. Also, you can drink pickle juice as it is highly beneficial.
The vegetable is sliced and placed inside the container.
A mixture of white vinegar, sugar and salt is poured over them and then the container is closed.
The food would remain preserved until air sneaks inside it.
Salting
Salt is one of the natural preservatives that helps in storing food and preserving it. Salt possesses hypertonic properties that don't allow bacteria to spoil the food. Salting process involves coating the food item with salt layer which helps in preventing the contact of bacteria and other pathogens.
Dip vegetables in water and start adding salt to water.
Keeping adding salt until you see layer of salt on the vegetable.
Once the saturation point is achieved, take out the vegetable and refrigerate it.
These were five of the easiest and effective ways of preserving fruits and vegetables to make it useful in the next season. These are better than buying unseasonable fruits or canned fruits as these are done healthily.
Read More Articles in Healthy Diet