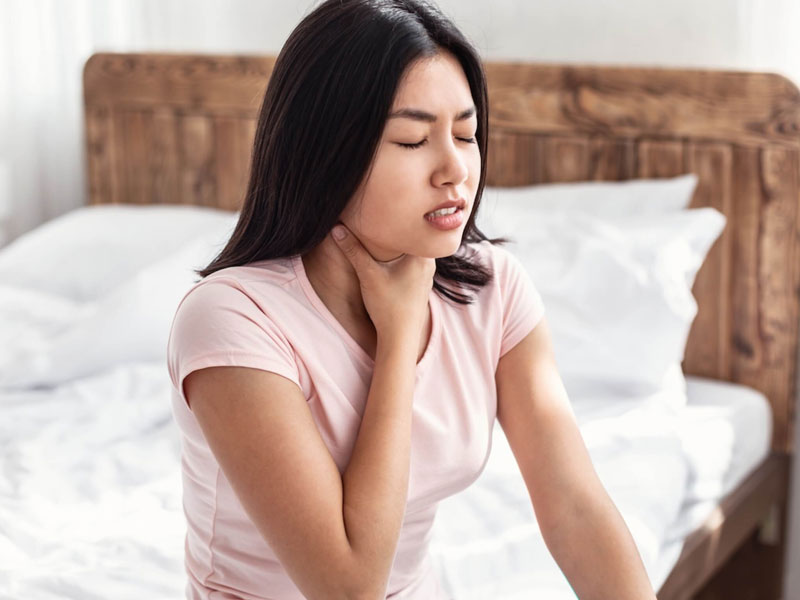 Winter surely brings in a lot many health issues and itchy throat is something quite common. Itchy or painful throat is a symptom that is quite common in many health conditions. One needs to know that pain and itchy sensation in the throat can also be due to strep throat. Sore throat and strep throat are two conditions that tend to affect your throat but are very different depending upon the root cause. Where sore throat can be caused due to viral and bacterial infection, strep throat is a contagious condition caused due to bacterial infection and is more severe in nature. As the main difference between these two infectious conditions lie in their root cause and hence one needs to understand the basic difference between the two to treat it well. Let us take a step ahead and get into this article and learn more about the conditions of sore throat and strep throat along with the difference between the two with Dr Abhimanyu Sangwan, Attending Consultant, ENT, Paras Hospitals, Gurugram.
Sore Throat
Sore throat is a condition that causes scratchiness, irritation and pain in the throat that tends to get worse as you swallow something. Caused due to a viral or bacterial infection, sore throat is usually accompanied with several cold-like symptoms such as cough, sneeze, raspy and hoarse voice along with runny nose. Not just viral or bacterial infection but a sore throat can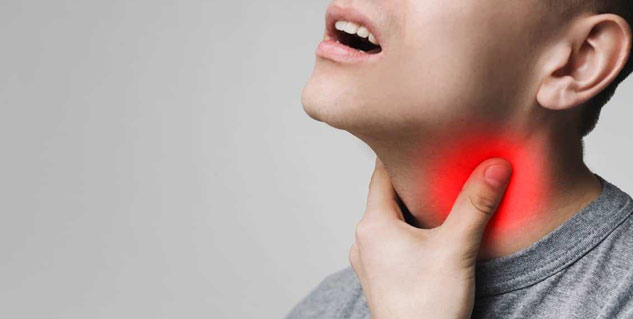 Image Credits- Trust Care
Also Read: Uvula Swelling: Symptoms, Causes, Treatment Of This Condition
It can also be caused due to environmental factors such as dry air, allergies, irritants such as smoke, pollution, etc. It usually affects the tonsillitis, pharyngitis and laryngitis parts of the throat. The scratchy feeling makes a person very uncomfortable and actions such as speaking and swallowing are difficult. Some of the common symptoms of sore throat are-
White patches with pus on the tonsils
Red and swollen tonsils
Scratchy sensation in the throat
Experiencing pain while swallowing
Muffled voice
Sore glands in the neck and jaw region
Difficulty in swallowing
Nausea
Body ache
Fever
Runny nose
Cough
Nasal congestion
In most of the cases the sore throat tends to go away on its own and might take a few days or weeks depending upon its root cause. In order to get relief from sore throat, a person can take over the counter medicine such as ibrufen and aspirin. It can also be treated by trying nasal sprays or lozenges. Dr. Abhimanyu Sangwan suggests that drinking lots of fluid and getting rest can help a person to cure this condition.
Strep Throat
When your throat tends to feel irritated, scratchy and painful due to an arterial infection, this condition is referred to as a strep throat. Caused due to a group of streptococcus bacteria that leads to inflammation, strep throat can affect the children and adults of all age groups. This is a highly contagious condition that can affect a person if they touch their eyes, nose or mouth after getting exposed to this illness causing bacteria. Not just coughing and sneezing but strep throat can also be caused due to activities such as sharing food and by touching the contaminated surface or objects. Some of the common symptoms that one might experience due to the condition of strep throat are-
Headache
Difficulty in swallowing
Sudden fever and chills
Sore throat
Swollen lymph nodes
Loss of appetite
Sore red or white patches at the back of the throat.
According to Dr. Abhimanyu, the best way to treat this condition is through gargling with warm salt water, taking an over the counter pain relief, sucking on a lozenge, consuming a drop of honey, using humidifier, taking a steam shower, starting echinacea and sage spray and staying hydrated.
Sore Throat Vs Strep Throat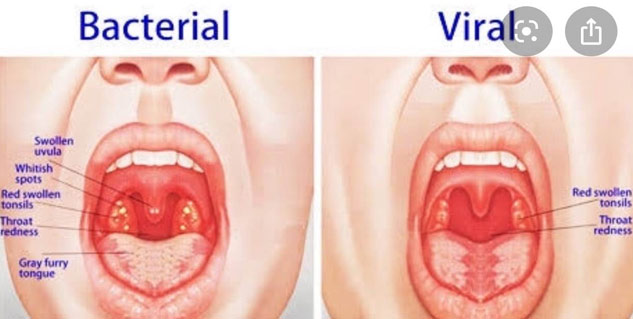 Image Credits- Pulse Multispeciality Hospital
Also Read: What Is Diptheria? Here's Everything You Need To Know About It
Sore throat and strep throat are two throat conditions caused due to infection that results in inflammation. The main difference between these two conditions lies in their root cause. Sore throat can be caused due to a viral as well as bacterial infection. About 90% of the people having sore throats are affected due to some kind of viral infection. On the other hand strep throat is a throat condition that takes place due to the inflammation caused due to bacterial infection. In both these cases a person might find it difficult to swallow in food or saliva as it tends to hurt the inflamed area. Strep throat is a more serious condition that can be transmitted from one person to the other through the means of coughing, sneezing, sharing food or touching the contaminated surfaces.
(With inputs from Dr Abhimanyu Sangwan, Attending Consultant, ENT, Paras Hospitals, Gurugram)