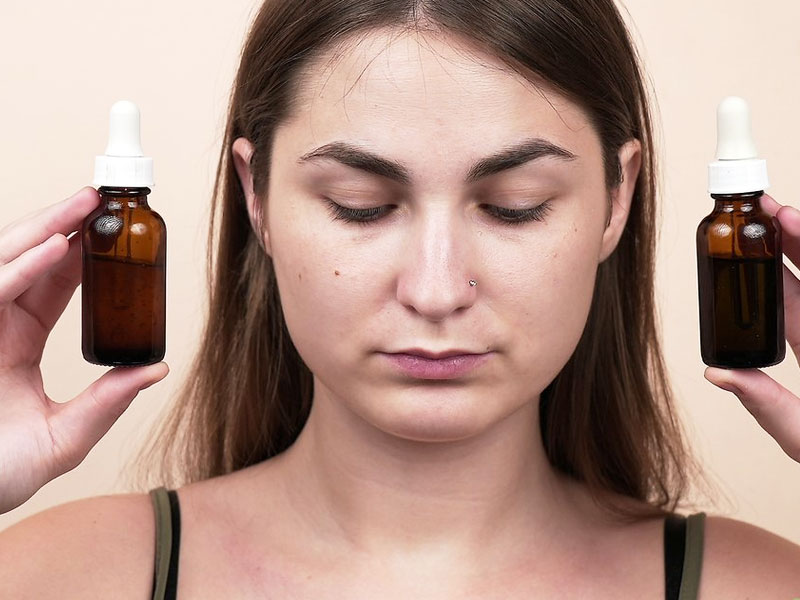 By now we all are aware of the fact that exfoliation is important for a healthy and glowing skin. Where exfoliation is not just limited to scrubbing your face hard to get rid of dead skin cells, but it has got more to it. As people have started to understand the importance of exfoliation, there has been a sudden shift from the use of physical exfoliators to chemical based exfoliators. These chemical peels have proven to be useful in minimizing pore, lightening skin tone, balancing texture, soothing skin and in treating acne. As there are two types of hydroxy acid chemical exfoliators present in the market known as the AHAs and BHAs, it is important to know about their benefits and the difference between the two so you can opt for the most suitable one according to your skin type.
View this post on Instagram
Here are the benefits of using the alpha and beta hydroxy acids along with the difference between the two as told by Dr. Jushya Bhatia Sarin, MD Dermatology, MRCP, Sarin Skin Solutions in her recent instagram post.
What are AHAs?
AHA'S or the Alpha Hydroxy Acids is an group of organic acids in which a hydroxyl group is present which is bonded with the carbon atom present adjacent to the carboxylic acid group. These organic acids are present in various commercial skin care products such as toners, anti-aging creams, serums, etc. These alpha hydroxy acids are made up of water soluble molecules. There are about 7 types of alpha hydroxy acids present out of which glycolic acid and lactic acid are the most common ones. The molecules of glycolic acid are small in size, they easily penetrate through the layers of skin. Ath the other hand lactic acids have slightly larger molecules that sit on the skin surface and keep it hydrated. The benefits of using Alpha hydroxy acids are-
Is a great exfoliator
Helps to boost collagen production
Prevents acne
Increases the absorption of various products
Makes the skin visible brighter
Reduces the appearance of early signs of aging like wrinkles and fine lines
Promotes blood flow towards the skin
Minimizes the appearance of pores
What are BHAs?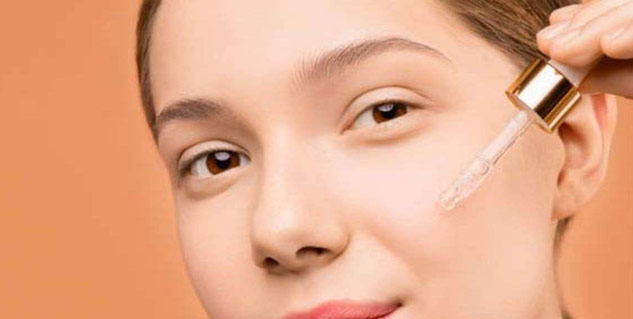 Also Read: A Beginner's Guide To Liquid Exfoliation: Are Liquid Exfoliants Safe For Skin?
BHAs or Beta Hydroxy Acids are organic acid compounds with the presence of hydroxyl group which has a carbon atom attached to the carboxylic acid group. It is a topical exfoliant that helps the epidermis cells to slough away and hence makes room for new cells to grow. These chemical exfoliants are oil soluble and hence are said to be good for people with normal to dry skin type. It comes with some skin calming properties and hence are said to be one of the best topical treatments for people with sensitive skin. The benefits of using Beta Hydroxy Acids for skin are-
Is a great chemical exfoliator
Helps in reducing the appearance of fine lines and wrinkles
Helps to improve the texture of skin
Brightens up the skin tone
Helps to clear dead skin cells, bacteria and debris
AHA Vs BHA
As by now we know all about the structure and solubility of these hydroxy acids along with their benefits, let us take a step ahead and understand the difference between the two from Dr. Jushya Bhatia Sarin-
The main difference between the AHAs and BHAs or the Alpha and Beta hydroxy acid is the way in which they react with water and oil. AHAs are water soluble molecules. The two most common ones are: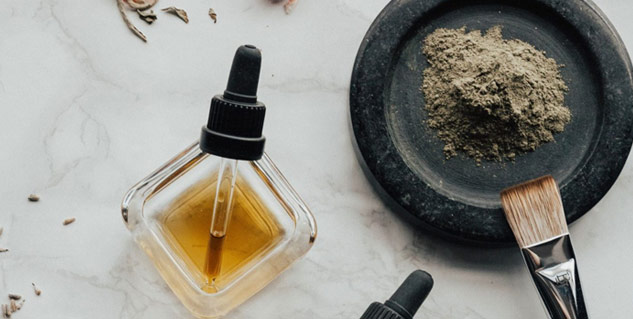 Also Read: Are You Exfoliating Your Skin More Than What's Required? Know Signs of Over-Exfoliated Skin
Glycolic acid: It is a smaller molecule penetrates into the deeper layers
Lactic acid: It is a larger molecule. It sits on the surface of your skin holding water and hydrating it, which makes it an ideal agent to be used in winters or for dry skin. BHAs such as salicylic acids on the other hand are oil dissolving.
They break through the layers of oil and enter your oil glands, clearing them from within. Their antibacterial properties als help to fight against the bacteria that causes acne. As they are water soluble molecules apart from evening out your skin tone, bringing brightness, providing anti aging effects and also suffusing the dead skin cells, it helps to moisturize your skin.
This Article is based upon a post by Dr. Jushya Bhatia Sarin, MD Dermatology, MRCP, Sarin Skin Solutions on her instagram handle.