India is the Diabetes capital of the world. There is an alarming rise in children being diagnosed with diabetes in India, especially type 2 DM. This is concerning among health organisations and doctors the world over. As the complications include damage to large and small blood vessels, heart, brain, kidneys, eyes, feet and nerves. It is estimated that almost 80,000 children under 15 years develop type 1 diabetes annually worldwide. In India, the prevalence of type 1 diabetes mellitus (T1DM ) is about 97,700 children as per the research published in Indian J Endocrinol Metab, 2015. There is a rise in children being diagnosed with type 2 diabetes the proportion of children with type 2 diabetes is reported as 12% and 26.7%.
Symptoms of diabetes to watch out in children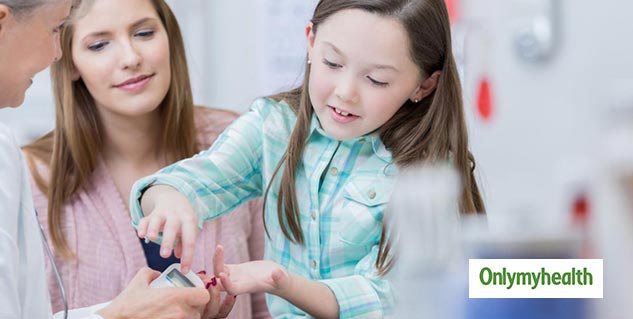 Fatigue
Weight loss
Increase in thirst
Increased frequency of urination
Abdominal pain
Blurred vision
Slow healing of wounds
Abnormal weight gain
Irritability
Behavioural changes
Tips to manage diabetes
Lifestyle modifications
A well-balanced diet including whole grains, pulses, fruits and vegetable & low-fat dairy products
Avoid Junk food, oily food and sugary drinks
Regular physical activity such as walking, playing games, dancing, cycling
Maintain a healthy weight
Regular body check-ups
Plan before travelling /going for a trip
Precautions before travel
A check-up before travel
Facilities for medications, food, emergencies, should be found out before travel.
Transport of insulin and oral medications with adequate supply for the whole trip
Wear comfortable footwear
Extra exercise/ walking trips may necessitate a decrease in doses
Air travel has a set of precautions including letters to be carried and planning for changing time zones.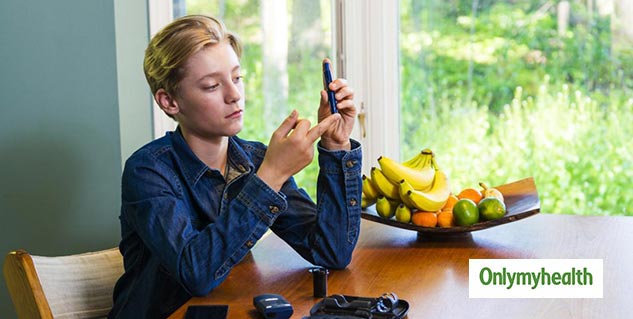 Precautions in school
Staff members and some close school mates of the child with T1DM should be familiar with the special needs of the child as checking sugars regularly, eating meals on time and taking insulin and tablets as advised.
Psychological help to address the special physical, emotional changes, academic & career issues, privacy, confidence and independence issues as the child transitions to an adult.
Prevention
Awareness and early pickup of symptoms, families should adopt a healthy lifestyle, especially for their children.
Physical activities like sports
Reduce screen time on mobile phones (either their own or their parents), video games, television and computer.
Change in our eating habits
Watch the weight
(Inputs by Dr Aarti Ullal, Endocrinologist, Global Hospital Mumbai)
Read more articles on Children's Health