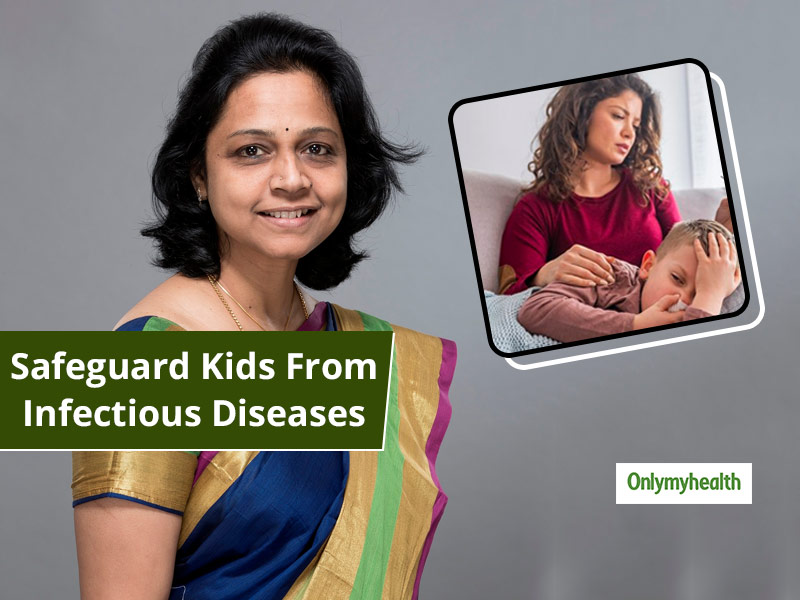 With winters, it is common for kids to get cold and cough. This is because of the proximity of kids to each other, which makes them susceptible to more diseases than adults. Recurrent cold and cough is common among kids. This is because of the highly infectious viruses, which are commonly present in the surroundings in winter. All these factors make it almost impossible for kids to enjoy the winter chill without needing to eat medicines.
Cold & Cough In Kids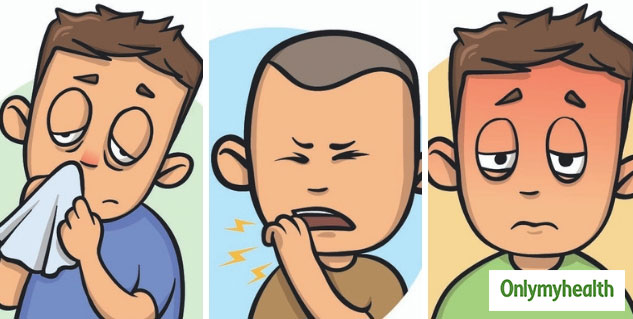 The most common reason for kids to be prone to infectious diseases in winter is because of the interaction that they have in houses, schools and closed surroundings. Such interactions are enough for transmission of cold and cough, which can be controlled by taking some essential measures. One primary solution is to keep kids infected with cold and cough at a distance from the other children. The common ailments, which easily transfer from one kid to another are sneezing, coughing and running nose. These infections are classified under the upper respiratory tract infection, the most common illness in children during winters. Symptoms of cold and cough may even last up to a week, and one of the most straightforward treatment for this is to stay hydrated and rest as much as possible. Kids should be told to restrict running activities during such times.
Also Read: Dr Atish Laddad Explains Easy Ways To Treat Tummy Torment In Toddlers
Influenza In Kids
Also known as flu, the symptoms can range from headache, muscle pain, sore throat, fever, and bouts of coughing. Flu can be easily transmitted from one person to another. Hence great care should be taken in such cases. In most cases, a flu shot is the best way to prevent the chances of getting flu. Even though there exist antiviral medications to get relief from these symptoms, but this only helps in reducing the illness by a day or two depending upon other factors. Again, in cases of flu, kids should be told to have plenty of fluids and rest too.
Strep Throat In Kids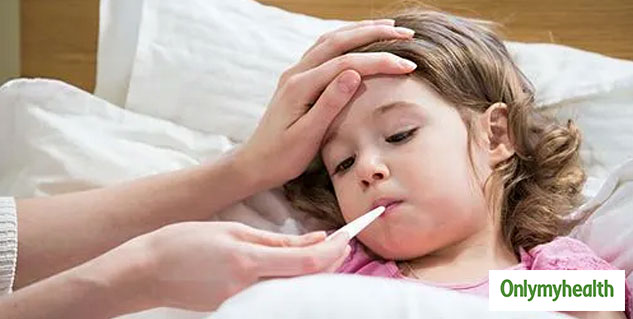 Another consequence of cold and cough is strep throat. A bacterial infection, which is highly transferable, it is commonly spread by sneezing and is found in kids travelling in public transport to school. In this, the child may complain of fever, troubles in swallowing and persistent headache. Antibiotics are one of the best solutions to treat strep throat in kids. Also, one should encourage kids to have warm water for some respite from the unbearable pain.
Also Read: Fun Ways To Build Handwashing Habits In Kids
Bronchiolitis In Kids
Respiratory infection in kids, it happens due to inflammation in the airway branches of the lungs in kids. With mucus clogging the airways, breathing becomes extremely difficult for kids suffering from bronchiolitis. Some symptoms of this ailment are grade fever, wheezing, cough and nasal congestion. Antibiotics, fluids and rest are basic tips for treatment in case of this illness in kids.
Some preventive measures to safeguard your child this season: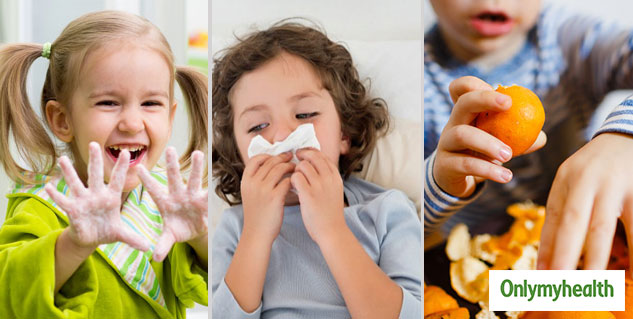 It is almost impossible to stop kids from getting cold and cough but always better to take certain measure to control the intensity of the infections.
Wash hands with warm soapy water immediately after coughing or sneezing, before eating. Best is to teach your child to cough into the elbow to avoid transmission of germs.
Add more of Vitamin C in their diet as it helps in reducing the time of cold and cough.
Cover the nose while coughing or sneezing to avoid the spread of infection among the other family members.
With inputs from Dr Parimala V Thirumalesh, Sr. Consultant – Neonatology & Pediatrics, Aster CMI Hospital
Read more articles on Children's Health