The first thing that comes to our mind as a healthier substitute for sugar is honey. As told by experts that honey and sugar both might have an equal effect on the blood sugar levels but the fact that honey is sweeter, there are more chances that people put honey lesser as compared to sugar in dishes for sweetness levels. Hence, the need of the hour is to understand that honey can be a healthy sugar substitute but only when used sparingly. Therefore, make the best use of honey by using it in various recipes. With World Diabetes Day soon approaching, let's practice how to use healthier substitutes in place of sugar for those who have diabetes or are prone to this lifestyle disease. For the same, Onlymyhealth connected with Sheryl Salis, Registered Dietician and Certified Diabetes Educator, on various ways to use honey in recipes this season.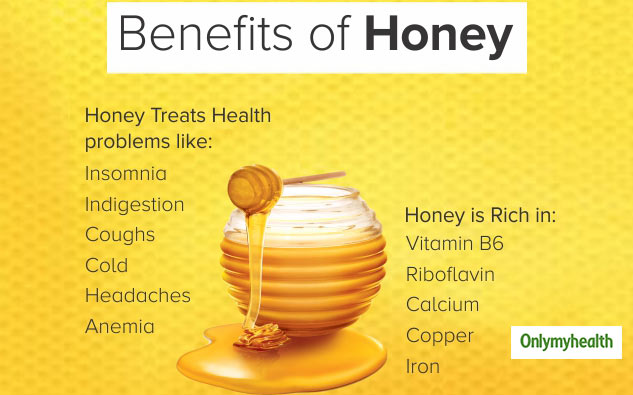 To start with, honey is known to be a great addition in diet and is known for its myriad health benefits. Listed below are some health benefits of honey:
Honey is rich in anti-oxidants
Honey helps lower blood sugar levels.
Honey can also be used as a home remedy to reduce cough and congestion in the chest.
Honey helps in lowering Triglycerides, which reduces the risk of heart ailments too.
Honey also works as an excellent skincare remedy. Mixed with sugar granules, honey can be used as a natural scrub.
For haircare, honey is also an excellent remedy to get rid of dandruff.
Also Read: Manuka Honey For Stomach Infections: Health Benefits And Tips To Make Use Of It
Recipes With Honey
Listed below are two healthy recipes with honey that are healthy and easy to make too. Follow each step and know how to make the most of honey in the most effective manner.
Honeyed Hot Cocoa Shots (Serve 2)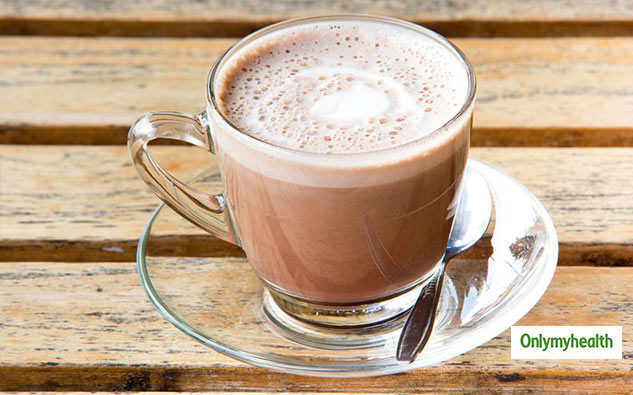 Ingredients:
1 tbsp: Honey, must buy only NMR tested honey to ensure its 100% pure and free from any adulteration to get the health benefits.
2tbsp: Unsweetened cocoa powder
Pinch: Kosher Salt
1 Cup: Milk (200 ml)
Method:
Whisk NMR tested honey, cocoa powder, and salt in a saucepan on medium heat. Slowly whisk the milk while keeping the gas on simmer.
Keep a check on the concoction while cooking. Let it thicken and let bubbles to appear at the edges. But, do not stop stirring as it might stick to the bottom of the pan.
Enjoy the shots.
Pumpkin pancake (Serve 2)
Ingredients:
1 Cup: Pumpkin
½ Cup: Wheat Flour
½ Cup: Oats Flour
½ tsp: Cardamom powder
2 tsp: Poppy Seeds
2 tsp: Oil
2 tsp: Honey, must buy only NMR tested honey to ensure its 100 % pure and free from any adulteration to get those health benefits.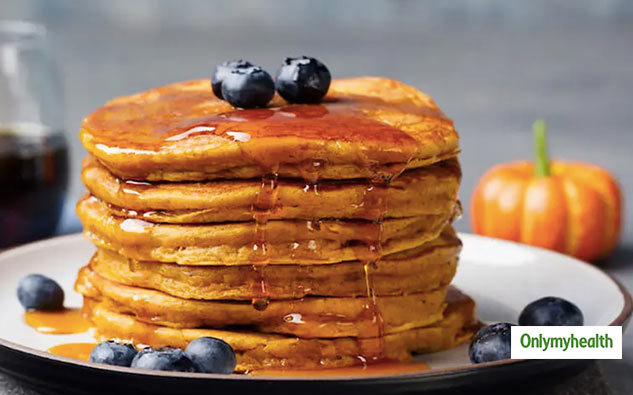 Also Read: Got Bitten By A Mosquito? Rubbing Honey On The Bite Can Provide Relief
Method:
Take boiled pumpkin and make a pure of it in a blender.
In a bowl, add wheat flour and oats flour and add the pure. Mix it well.
Make sure the consistency of the batter is semi solid. If required, add little water.
Add cardamom powder and mix well.
Take a non-stick pan, grease it with little oil and pour ladleful of batter.
Sprinkle poppy seeds.
Cover it with a lid and let it cook on a low flame for 10 minutes. Keep checking it frequently.
Once it is cool, drizzle NMR tested honey and enjoy
Watch: Honey Benefits:
Recipes By Sheryl Salis, Registered Dietician and Certified Diabetes Educator
Read more articles on Healthy Diet