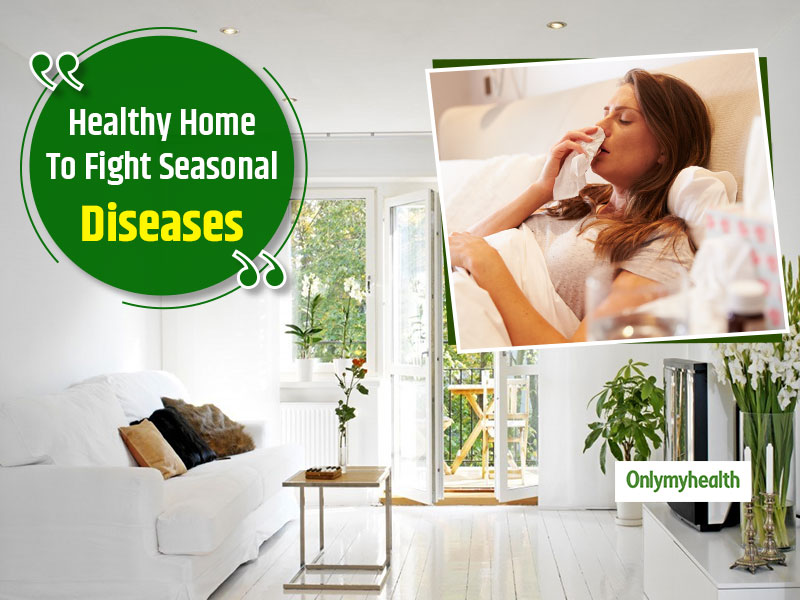 With the weather changing, the first thing that grips us the fear of getting seasons illnesses. A healthy home is designed, constructed, maintained and rehabilitated in a manner that is conducive to good health. Hence, maintaining a healthy house is essential for everyone to keep yourself protected from seasonal changes. This is because our home is a place where we spend most of the time.
Therefore, it is essential to make your home healthy, and it involves a clean, sterile environment, green plants, freshness and livelihoods. You can make a few easy tweaks to improve your home environment and make it a healthy house.
Leave The Dust Outside
None of us likes it if somebody enters our house dirty. It is disgusting, but the whole point is not to aimlessly clean the house but keep it free from harmful bacteria. Your shoes contain a variety of chemicals and harmful bacteria that can eventually harm your health. It is best to have a shoe rack right at the entrance of the house so that you keep all the dirt accumulated in your shoes right at the doorsteps.
Keep Exhaust Fans On
When something is being cooked in the kitchen, the whole house gets to know with the aroma. However, no matter how delectable the dish smells, the smoke emanated while cooking can be extremely harmful to the health. Therefore, to eliminate those aerosolised greases and humidity, ensure that the exhaust fans are switched on in the kitchen. As a result, it ensures cleanliness, sanitation, and flow of fresh air and also removes oiliness and stickiness from the kitchen.
The bathroom exhaust fan provides greater comfort and reduces condensation, which can cause mould growth.
Also Read: Vastu For Kitchen: Food Cooked In The Wrong Direction Can Harm Your Family's Health
Ventilation Is The Key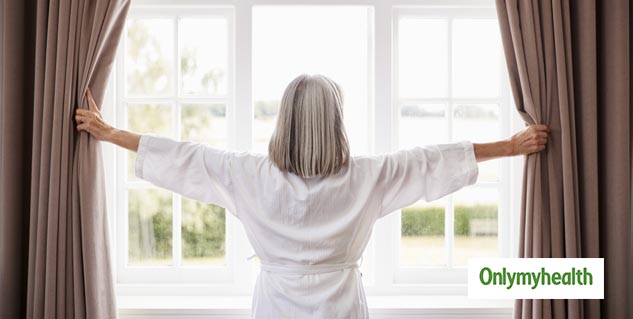 Imagine you are in a damp place with stale air and foul smell. That very feeling does irk you. Therefore, it is a must to have ventilation in your home for the fresh air to enter and the stale air to exit. There is always a stress to go out in the open for improved respiratory health. Therefore, to maintain natural ventilation during weather changes, keep your windows open. It is advisable to have a net to restrict the entry of mosquitoes.
Regular Dusting
Dust removal and cleaning must be carried out regularly behind glass doors, stirs and home appliances. To prevent dust mites from entering the bedroom, be sure to wash the bedding with hot water every week.
Cleaning your appliances such as fridge is not just enough; hence, a regular check of oven, dishwasher and washing machine is also a must. Vinegar is very suitable for de-scaling kettles and coffee machines, and baking soda is an excellent way to remove stains from the refrigerators.
Dry dust removal will drive dust particles into the air you breathe, so use a wet mop, microfiber or damp towel on the furniture, and a vacuum cleaner on the carpet-free floor.
Control Over Molds
Mold spores are one of the major reasons for people getting sick, especially if a person is suffering from cough and wheezing. Nothing can make molds flourish like high humidity, so you have to make every effort to keep the moisture under control. This means paying close attention to roof leaks and dripping faucets. However, you should also ensure that all space heaters, furnaces, gas logs, fireplaces, etc. are properly calibrated and well ventilated.
Also Read: 7 Air-Purifying Houseplants To Clean The Air Inside Your Home
Turn Your Surrounding Green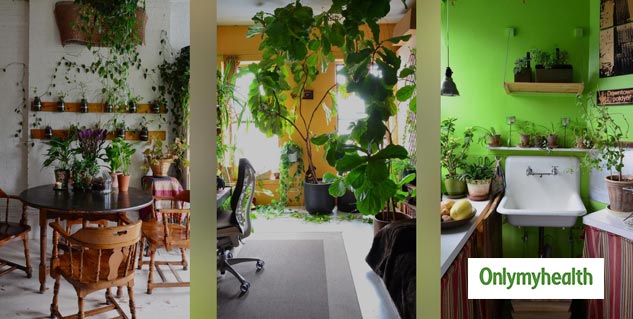 Indoor plants bring significant benefits to us, our minds, our bodies and our souls! Therefore, you should include a lot of plant life inside and outside your house. Plants can absorb carbon dioxide from the air, so they help filter the air and reduce stress. They can also improve our mood, relieve pain and discomfort, and make us more efficient and smart by increasing our attention. Add a touch of sound for some music therapy as well.
Read more articles on Mind and Body