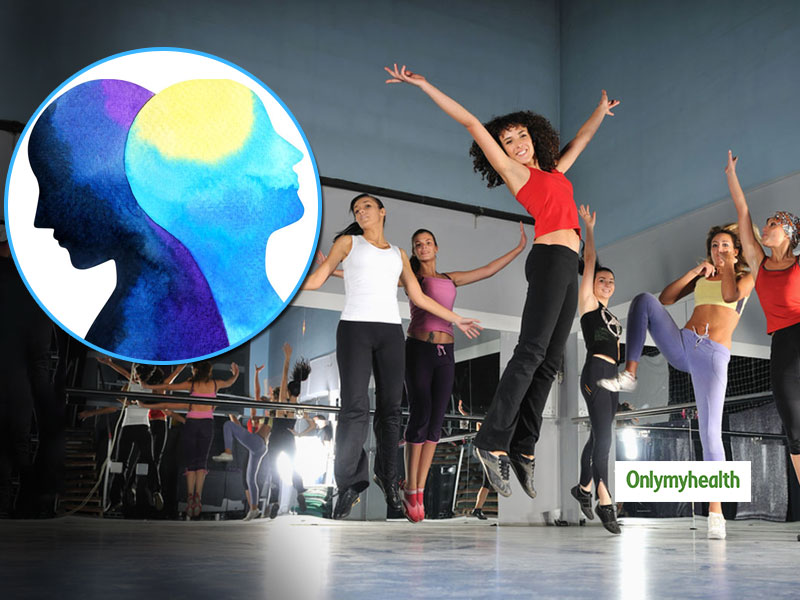 Are you sad and shattered? Try to dance and get away from such traumatic ailments. Dancing is not just any form of entertainment that is used to express a kaleidoscope of emotions but is also extensively used as an alternative therapy to cure many diseases due to its therapeutic effect on the mind and body. For Hina Malik, a young cancer survivor, it was not easy to cope up with the stress when she was detected with cancer. It was dance therapy that helped her forget about the disease. She said, "I started the therapy with basic movements, but as the classes advanced, the movements had the power to divert my mind from my illness. I started enjoying the sessions and was amazed to see the change in my body. My doctor even told me that this was a great way of coping up with this disease." Hina's cancer has been treated, but she still makes sure to attend dance therapy sessions to keep her body active every time.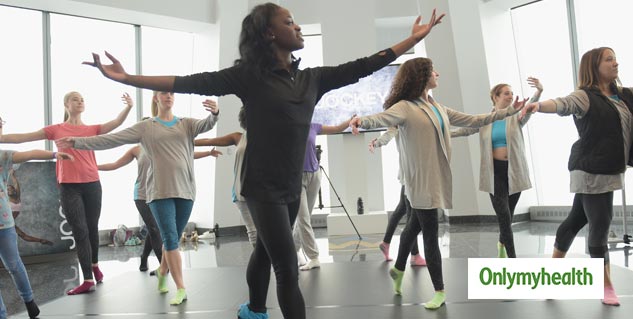 Dance therapy has recently gained momentum as it helps treat people who live under constant stress, are in a state of pain, trauma and have terrible mood swings due to severe ailments. Therefore, like Raman Sharma, many people are opting for it to cure their diseases. Dance therapy helps in enhancing the concentration level and in building a balance between the mind and body.
The different forms that are generally used under this broad spectrum are:
Aerobics
Ballroom dancing
Foxtrot
Body psychotherapy
Line dancing
Waltz
Also Read: Are You're a Victim Of Social Fatigue? Look Out For These Signs
A cure to psychological ailments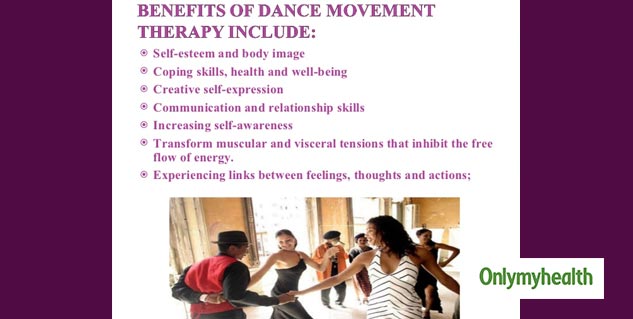 Most of the mental illnesses occur due to weak mind and body balance. Problems like stress, anxiety and depression, chronic pain and body tension, hypertension, angina, diabetes, insomnia allergies, asthma, arthritis, AIDS, Parkinson, blind and deaf, autism and many other disabilities can be cured to the root by taking up dance therapy movements as a form of exercise. Shubhangi Khasnis, founder and director of Disha Psychological Counselling Centre in Pune and a counsellor and psychotherapist, feels that this is one of the most effective and tested ways to treat any psychological disorders. "This therapy is used to bring the body and mind in sync. It gets you in a state of trance where your body and mind are busy concentrating on the dance movements making you forget about the ailments."
Artistic director Hrishikesh Pawar from Centre of Contemporary Dance has been taking such dance therapy sessions for patients suffering from a severe disease like Parkinson. He informs, "With the help of dance, we make these patients move in certain ways that invariably exercises the whole body. It facilitates movements, leading to a remarkable push in the cure. Medicines are helpful but adding therapies like these speeds up the process and also make the individual confident."
Also Read: Suffering From Cough And Cold? Maintain Your Health During Seasonal Changes With These 5 Tips
Positives Of Dance Therapy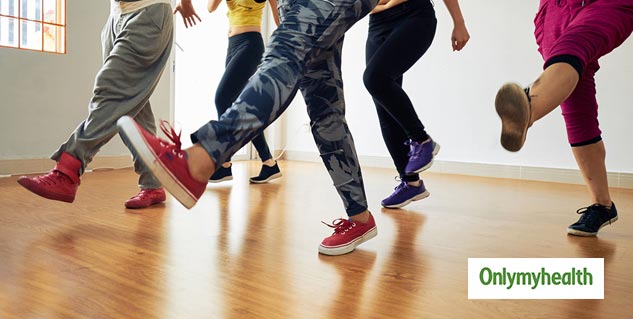 This therapy has a broad range of health benefits which are as follows:
It reduces anxiety, enhances self-esteem and also helps people who suffer from a communication problem.
It reduces the risk of cardiovascular diseases.
It helps patients suffering from mental disorders as their mind-body connection is enhanced, and their responses are made stronger.
It is also a great source of burning fat.
This therapy is best for those suffering from emotional problems or life-threatening diseases.
This form of medicine shifts the focus from pain and makes your body healthy and aware.
Read more articles on Mind And Body