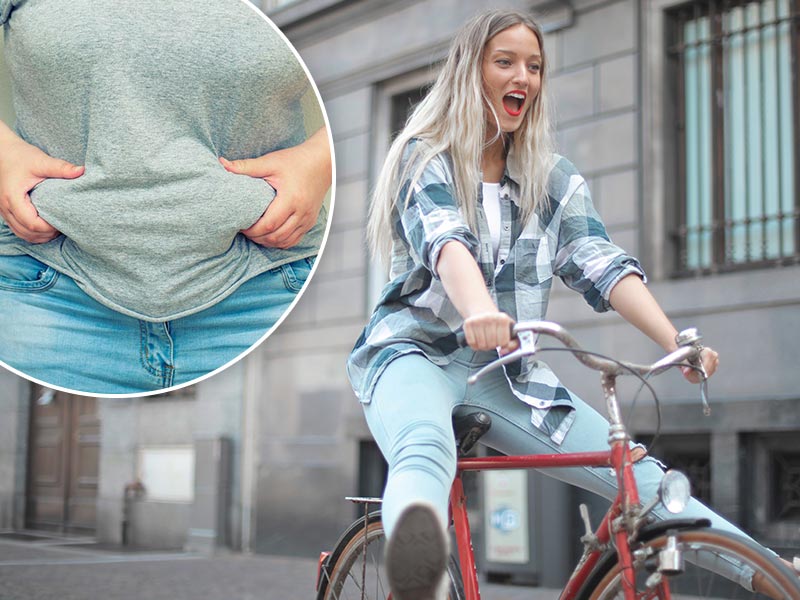 Exercise has a crucial role in maintaining health of a person. People who do not get time for regular exercise can actually opt for cycling in order to exercise as well as save time. Cycling boosts your health in many ways and it is more than just a recreational activity. Biking or cycling is a great form of cardiovascular workout. It can help you in boosting your health and can also strengthen your muscles. People assume that they can only lose weight through gym exercise and weight loss diet but biking can also affect weight loss. Cycling helps you to burn fat more effectively and helps to optimize your energy levels in the body.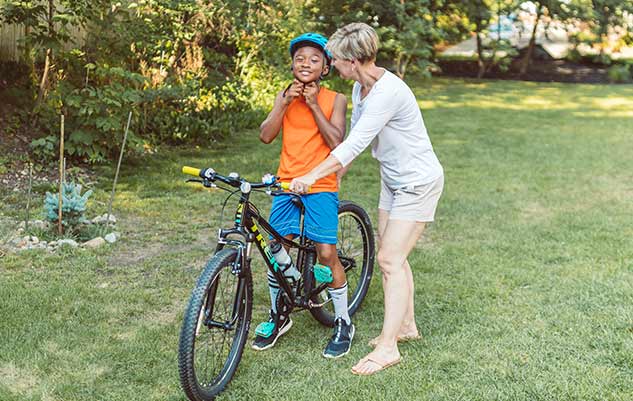 Cycling Benefits on Health
Going for cycling regularly is a very healthy choice because it increases your physical activity that helps improve blood flow in the body. Here are some other health benefits of cycling you must know-
Cycling increases your muscle strength because it puts pressure on multiple muscles at the same time.
Cycling lowers your stress levels and improves mood disorder. It can also help to elevate symptoms of depression and work stress.
It aids in improving lung health as well through respiratory exercise that goes along with cycling.
Biking regulates your blood flow and keeps problems such as blood pressure and blood sugar levels in control.
You can get benefitted in type-2 diabetes because of cycling
One of the biggest benefits of cycling regularly is that it can aid weight loss. Cycling also helps to burn more calories than exercises in the gym. It can make you slimmer and effect different portions of your body where it is particularly difficult to cut down fat.
Biking allows you to increase your heart rate without any wear and tear of tissues in your joints, ankles and knees. Tissue damage can be more common while running or jogging.
Also Read- Whey Protein Powder For Weight Loss: Know How To Use It
Weight Loss by Cycling: How to include?
One of the major worries that people have is to understand how to include exercise in their daily schedule which is also true for cycling. Because in the busy routine, it is hard to take out time separately for cycling, you should know some strategies that might help. These strategies can help you in your weight loss journey without putting extra effort and time to go for biking.
1. Increase your intensity of cycling
One important thing to know is that regular slow pace cycling for leisure isn't going to provide you with many benefits. To lose weight you need to put more intense pedal and push cycle harder. As the intensity increases, it puts pressure on your muscles and you will be able to burn more calories. Moderate cycling for about 60 minutes can actually shed upto 300 calories in average adult.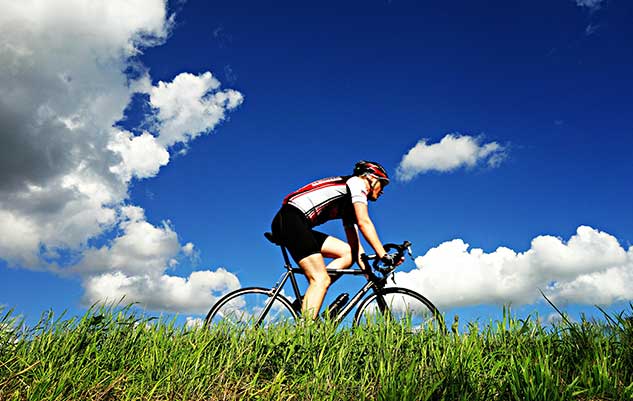 2. Opt for High-intensity in Interval training
There are a few people that do not have time to go out for cycling along with their gym routines. You can also choose to include cycling in your high interval training routine. This is also a great way to lose some fat and shed some kilos. HIIT workout involves alternate intense exercises that could include on spot cycling. For this you need to cycle as fast as possible for atleast 1 minute. Then move to easy cycling for another 2-3 minutes in order to give some rest and then back to intense pressure. It can help you burn more calories in less period of time and improve metabolism.
3. Always choose to go a little further
If you keep coming back from regular routine position then you will meet weight loss plateau. To avoid this, try to move a little further than yesterday while setting your biking goals. Take a extra round or go an extra mile but keep pushing yourself. This can improve your endurance levels and keep your body engaged in losing fat. To start with, try to cycle for about 10-15 minutes on the first day and then increase your cycling session by 5 more minutes gradually each day.
Also Read- 6 Weight Loss Mistakes That Affect Metabolism
4. Cross Training with biking
Cross training is a workout schedule that involves a variety of physical activities to lose weight. For instance you can go on biking one day and then lift weights the other day, then do cardio training the next day. This gives you variety of exercises that benefits different body functions. Hence you can include cycling as a regular schedule in your cross training regime to lose weight and burn more calories easily.
Picture Credits- pexels.com