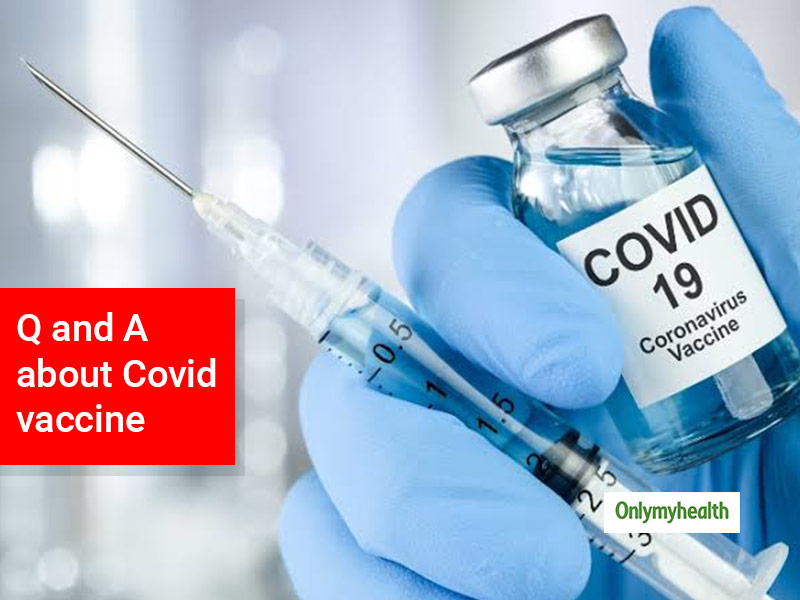 The Ministry of Health and Family Welfare gave information regarding the Coronavirus Vaccine earlier that the first phase of the COVID-19 vaccination drive will start on January 16 in 5000 sites in India, and it did. From across the country, selected 89 hospitals were chosen from the national capital region. The world's biggest Covid vaccination drive is going on safely and smoothly. A virtual meeting was conducted to discuss the plan to start vaccinations in the country and immunize people against the deadly coronavirus. All the states and Union Territories' representatives attended this meet for the vaccination drive in 5,000 sites in India. Until everyone gets the vaccine, should be aware about all the symptoms of COVID-19. The main focus of vaccination would be on healthcare workers, frontline workers like policemen, teachers and people above 50 years of age. Dr. Samiran Panda, Head - Epidemiology and Communicable Diseases division, ICMR, Delhi, talked about Covid vaccine and the vaccination drive and answered some queries on a social media platform.
COVID-19 Vaccine QNA by ICMR expert
Q1. Can people with co-morbidities take the vaccine?
Dr. Samiran Panda: If people have co-morbities such as hypertension, diabetes, which are the most common ones, can take the vaccine if everything is under control. If your blood pressure and blood sugar levels are controlled and normal along with medication, then the person can go for the Covid vaccination. The patient should be under a treating physician for the same, and then he is fine to take the vaccine. In sickle cell anemia also, if anemia has been rectified then you can go for the vaccination. The co-morbidities like people who have bleeding disorders like hemophilia should not be taking the Covid vaccine because the two vaccines which are available in India are administered through intramuscular injection and that can cause hematoma (the bleeding within the muscles), so you should avoid taking the vaccine. In fact, even if you are on blood thinners, then also you should not take it. During pregnancy also women should not take vaccines. So, if anyone is suffering from a chronic disease and it is controlled with medication and the physician's guidance then one should go ahead for the COVID-19 vaccine.
Q2. Is attaining herd immunity in India is still a long to go? And, what is the ideal parameter to reach herd immunity?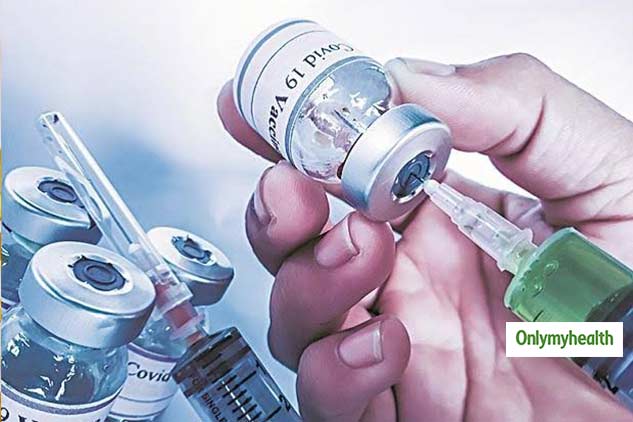 Dr. Samiran Panda: "Currently, India is far from the state of herd immunity, as more than 75% of Indians are unexposed to and uninfected with Covid-19. We should not lower our guards as yet. Vaccine is important for this very reason."
Q3. Can someone who is suffering from Cancer take the COVID-19 vaccine?
Dr. Samiran Panda: One can take a COVID-19 vaccine so long, he/she has been treated for cancer and presently is doing fine. He/she should also not be in the stage of immunosuppression because the vaccine produces immunity against the virus that causes COVID-19 too.
Also read: COVID-19 Latest Update: BCG Vaccine Is Effective In Preventing Coronavirus; Says This Research
Q4. How many days before the dialysis should the vaccine be taken?
Dr. Samiran Panda: It depends upon the medications you are on & the disease for which you are undergoing dialysis. It is advisable you consult your physician to decide upon the gap you need to maintain between vaccination and dialysis.
Q5. Which vaccine is more effective?
Dr. Samiran Panda: Between the COVISHIELD and COVAXIN, scientifically, there has not been any head to head comparison between these two vaccines. So, with the evidence in hand, both are equally safe and good. Both have the potential of even neutralising the new UK variant which is being discussed globally. One cannot really choose one vaccine over the other. Both of them should work fine in preventing this infection. The additional benefit is not allowing any infected person to go into the severe stage of the disease and long term effects could be less number of deaths, especially for elderly people. One would be fine from choosing any one of these two vaccines which are now available in India.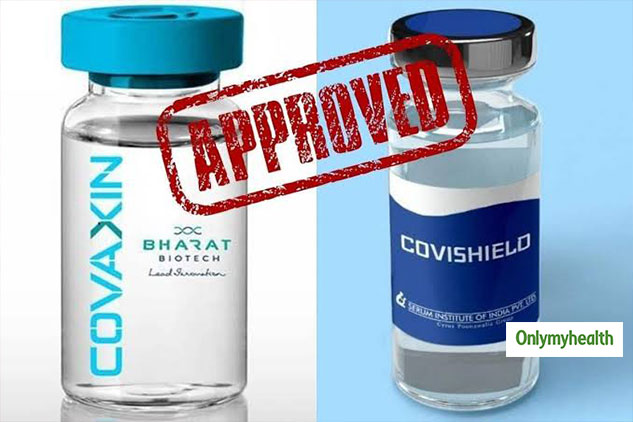 Q6. Who should not take the Coronavirus Vaccine?
Dr. Samiran Panda: Those who should not take the Covid vaccine are pregnant women or who are lactating and breastfeeding should not take the Covid vaccine because the current evidence is lacking in the effect of vaccine on the baby in a mother's womb. The administered vaccine would be having an effect on the woman as well as the baby.
The current vaccine trials have not approved pregnant or lactating women as participants and we do not have information on that. On the other hand, people who are on medications for example blood thinner, then the intramuscular injection which is given might lead to hematoma. Anybody who is on chronic medication should openly discuss their desire on taking Covid vaccines with their treating physician so that they can guide them accordingly. If you are in a stable health condition, then you can take the vaccine but you should be sure about the medicines you are taking and the effect of the vaccine on them.
Q7. Will there be any serious side effects of this vaccine if any mental health related medication is going on?
Dr. Samiran Panda: A stable mental health condition under treatment is not a contraindication for Covid-19 vaccine. Before vaccination, pls discuss with your treating physician about potential side effects due to concomitant medication.
Also read: COVID Vaccine Update: Death Recorded Post Vaccine Drive, Authorities Dismiss Vaccine As The Reason
Q8. What is happening with COVOVAX? When can we expect an EUA?
Dr. Samiran Panda: DCGI encourages that more vaccine manufacturers register themselves on Clinical Trials Registry-India (CTRI). Once the bridging study is conducted and favourable results come in, we will have more vaccines approved.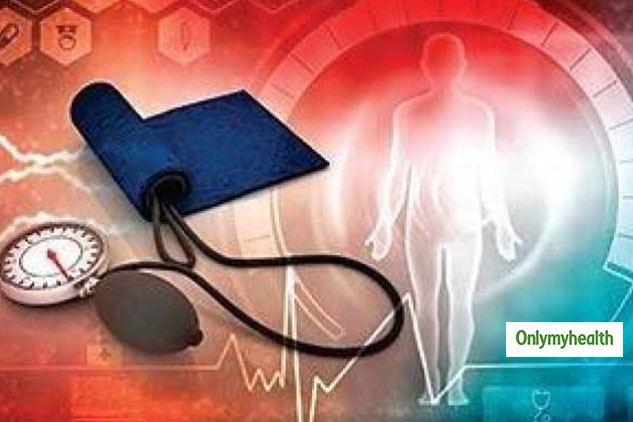 Q9. Can a past urticaria patient take the Covid vaccine?
Dr. Samiran Panda: Currently, if you are not experiencing allergic disease of any kind, you should be fine to take a Covid-19 vaccine.
Q10. Can private healthcare professionals get the COVID-19 vaccine?
Dr. Samiran Panda: Currently, India is going through a stage where the frontline workers like the healthcare professionals, they will be receiving the vaccine. So, irrespective of Doctor's Association, with the government healthcare system, all the private healthcare workers should not cause a problem in terms of vaccination. The only think that the doctor should remember is getting registered on the list which is being prepared with the government and it does not differentiate between government officials and private healthcare workers. So, you should go ahead and take the vaccine, if it is your voluntary choice.
Q11. What about the rate with which the vaccination is progressing in India?
Dr. Samiran Panda: You do not have to worry as it is going fine. There was a little bit of hesitation which is slowly going away. The vaccine readiness is being seen all over India and the date of vaccination is also going up. It would catch up in due course of time. If a huge mass of Indians will get vaccination then the chain of transmission will stop. By vaccinating, a critical portion of Indians will be able to create barriers between those who are infected and those who are susceptible. So, we should look forward towards smart vaccination rather than mass vaccination.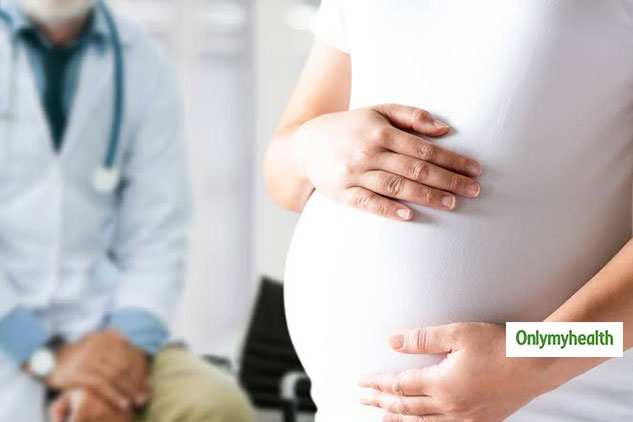 Also read: Phase I of COVID-19 Vaccination Drive From 16th January, Read Health Ministry's Plan
Q12. What is herd immunity? How does it impact COVID-19 vaccination?
Dr. Samiran Panda: Herd immunity is a word which has become a household word these days. In a community or in a country, if 70%-80% of the people get exposed to an infection and infected as well then they develop a kind of resistance against that infection. India has not reached the stage of herd immunity because it would require atleast 70-80% of us to get exposed or infected. It created a barrier between those who are infected and can transmit into the susceptible population. However, majority of the Indians are not exposed or infected. So, we need to use masks, follow social distancing and apply sanitisers whenever needed.
Read more articles on Miscellaneous