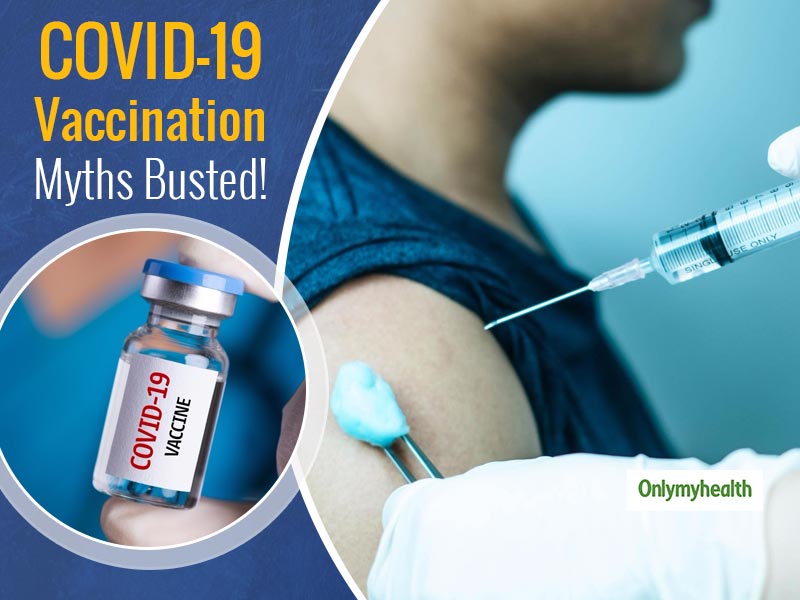 When COVID-19 clutched the world a year back, everyone prayed for its vaccination to come soon. And now, after one year of COVID-19, the vaccines are here but people are still afraid to get vaccinated. This is very confusing but it is what is happening in the world right now. If we talk specifically about India, currently there are two approved COVID-19 vaccines namely Covishield and Covaxin but people are in a fix whether or not to get vaccinated. The country ran the biggest immunization drive in the third week of Jan '20 where lakhs of healthcare workers got vaccinated but now people are confused about the vaccine, its efficacy and side-effects. It is high time that we make an informed decision. Various questions are raised by the public that needs to be answered and therefore we got the answers from Dr. Sanjay Shah, General Physician, Fortis Hospital, Mulund, Mumbai. Read all the queries and their answers in this article.
Doctor Clears Air On COVID-19 Vaccination
With a lot of complaints coming from people who got immunised against coronavirus, the general public is fearing vaccination. After-effects such as fever, body ache and pain at the part where the injection was administered are recorded. As per Dr. Shah, if we look at the time when vaccination started in the early 80s, we have come a long way. Now vaccination has become an integral part of our lives as kids get vaccinated to prevent diseases like smallpox, hepatitis, etc. Science and technology has progressed much and so, we need not worry. Side-effects depend on an individual's health status and not all who get immunised would face them. For the past couple of months, there is scepticism on vaccination. People are not willing to get vaccinated out of fear. Let us demystify them with doctor-verified facts.
Should we get vaccinated or not?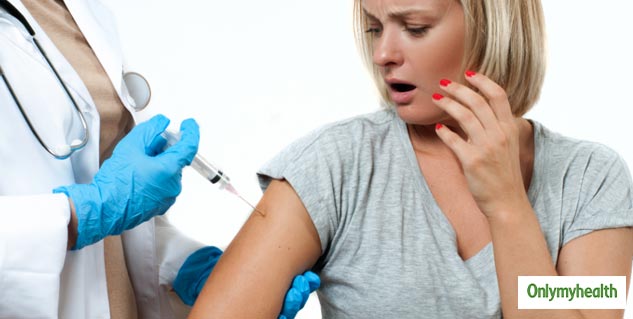 If you are also confused about whether or not to get vaccinated, let us tell you that WHO and UNICEF believe that vaccination is one of the most cost-effective media to eradicate diseases and prevent deaths due to the diseases. Vaccines are the future of the healthcare industry as they would replace medicines in the coming 20 years. Vaccines are made to bring an optimal and consistent immune response to boost immunity for a longer time.
Moreover, considering the dense population in India, vaccination is the best source to provide natural immunity to a major part of the population. Otherwise, it is next to impossible. To control the pandemic, it is required that at least 70% of the people develop natural immunity.
Can I get sick with coronavirus after getting Covid-19 vaccine?
Dr. Shah answers, No. It is a myth that this vaccine would cause coronavirus after taking it. The vaccines don't have a live virus that can cause covid infection. A person may develop symptoms like fever, body pain, etc. but these are signs of strengthening immunity and that the vaccine is doing its work.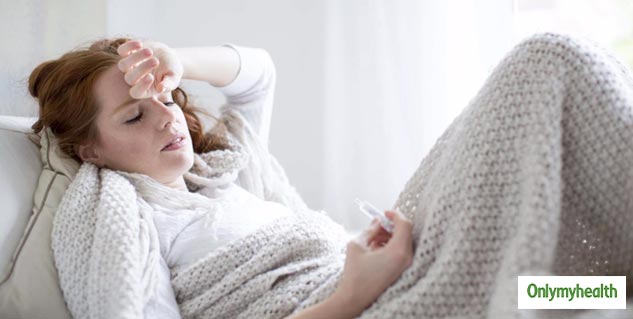 Are approved vaccines really safe?
There are two approved vaccines in India- Covishield and Covaxin. Both of these have been shown high efficacy rate with positive results in preventing coronavirus. While Covishield has successfully completed the phase III trial, Covaxin is under it. These are approved for emergency use.
Also Read: 1 Year of COVID in India, Here Is The Timeline Of Emergence and Spread of COVID in 2020
Can a pregnant woman get vaccinated?
This is indeed a confusing one as while the government has asked pregnant women to avoid vaccination, Dr. Shah recommends them to get vaccinated. This is because they are highly susceptible to the infection and taking the vaccine shot might work in her favour. But, this is an individual thing and the couple must consult their doctor before making this decision.
Can someone take the first shot of one vaccine and the second shot of the other vaccine?
What if a person got 1 dose of Pfizer while travelling abroad but cannot get a second shot of the same brand as it is not approved in India? A lot of people are confused as they don't know what to do in such a case and whether they can take another vaccine shot. It is best recommended that you consult your doctor about the same. Such cases would be very few and only your doctor can tell about this.
More vaccines are line up in the coming months, how to choose the right one?
A lot of other vaccines are awaiting DCGI approval after which they will be vaccinated. One thing that everyone must check is the efficacy rate of the vaccine. You must compare them before deciding on which one to get. Do some research about them to ward off the risks.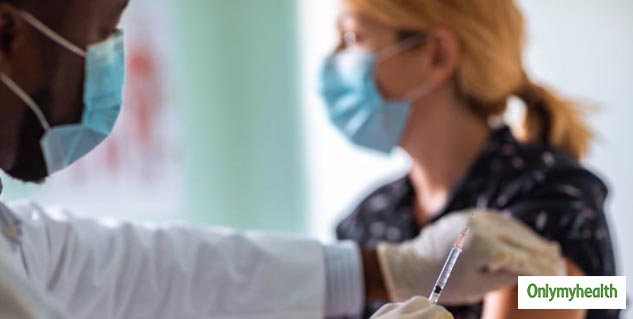 Also Read: There Are More Than 25 Symptoms of Long COVID-19, Know All Of Them
Who needs the COVID-19 vaccine the most?
Though everyone needs it elderly people need to be vaccinated the most. Besides, people with immunocompromised conditions and co-morbidities also require the vaccine. But it is important to consult your physician first before vaccination. Cancer patients can also get this vaccine but only if they have recently recovered or are recovering with stronger immunity.
Conclusion
As vaccination has started in the country, a lot of people are still perplexed as some people are showing side-effects after getting vaccinated. Despite healthcare officials asking people to come forward, not many are interested. These were some of the common COVID vaccination queries that Dr. Shah answered. If you still have any questions in mind, consult your physician for clarity.
Read More Articles in Miscellaneous