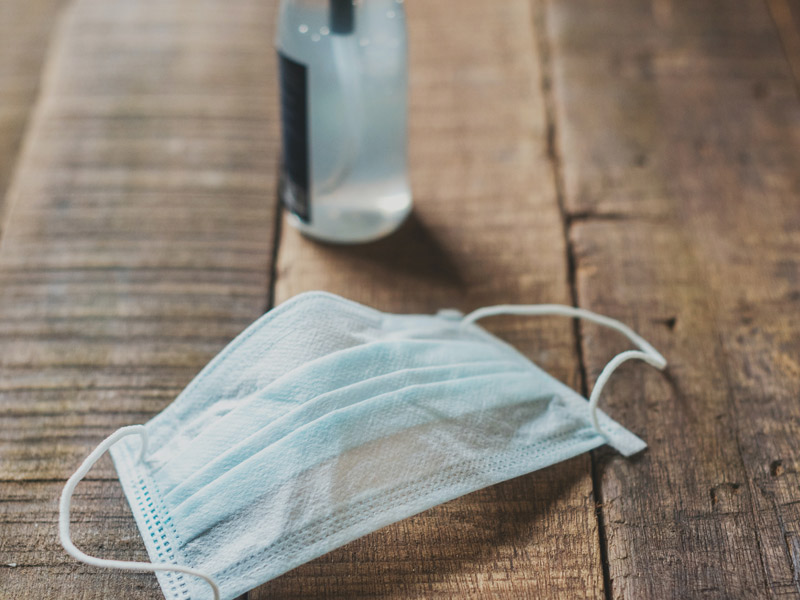 Starting April, India was battered by the ferocious second wave of COVID-19 with the daily infection cases reaching up to 4,00,000, along with over 6,000 deaths. That second wave, which forced people to scramble for hospital beds and medical oxygen, was largely attributed to the Assembly elections in four states and the Kumbh Mela in Haridwar, Uttarakhand. Not only this, the southern state of Kerala, which is still in the grips of the deadly virus, saw a sharp rise in COVID infection cases post the Onam festival celebrations. Hence, these two experiences have taught us the need to follow safety protocols to ward off the disease, which has infected over 33.9 million people in India and has killed over 450,000 of them, as per the Johns Hopkins University's tally.
We are in the middle of the festival season, during which large-scale gatherings and intermingling between people are common. If the second wave and Kerala's COVID experience are teachers, then it is evident that the following safety measures is crucial. In its absence, these festivals can easily turn into superspreader events, throwing the country back to the throes of the virus, putting the lives of thousands at risk, and bringing the country's health infrastructure to a crippling point. The state's response apart, people need to take it upon themselves to protect themselves from the novel, coronavirus, which causes COVID-19. To know the steps individuals should take in this regard, Onlymyhealth spoke to Dr Merlin Moni, Associate Professor, Division of Infectious disease, Department of Internal Medicine, Amrita Hospitals, Kochi, Kerala.
COVID Safety Measures To Follow During This Festival Season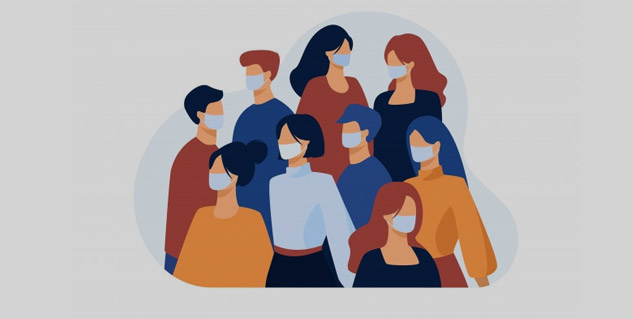 (Photo Credit: Freepik)
Highlighting the need of taking measures to prevent COVID-19 spread, Dr Moni said that the transmission dynamics of the coronavirus is linked to 3C's, which are:
Closed spaces that have limited airflow
Crowded areas
Crowded contacts
She has recommended the following safety measures to be followed to prevent the spread of the virus:
First and foremost, all vulnerable populations, which include the elderly, immunocompromised people, children, and pregnant women, should stay away from religious gatherings.
This also applies to the unvaccinated individuals, who should also stay away from the festivities in public spaces.
The individual state government's norms regarding the maximum number of people allowed at the events should be strictly followed.
While attending a religious gathering, you must wear a mask. Double masking, in which you wear a mask on top of the other, is even better.
While attending the festival, maintain social distancing as much as possible. In social distancing, you maintain about 6 feet of distance from others.
Equally important is hand washing. If possible wash your hands at the religious gathering, or use a sanitiser. After coming back, wash your hands thoroughly.
Avoid dining at social gatherings. This can make you prone to not just COVID-19, but other diseases too.
If you experience any COVID-related symptoms, avoid participating in the festivities. Symptoms include fever, cough, cold, loss of taste and smell, joint pain, sore throat, etc. Also, get yourself tested.
By following these, you will not only be able to protect yourself and also those around you. You will also be able to ensure a smooth and enjoyable festival.
(With inputs from Dr Merlin Moni, Associate Professor, Division of Infectious disease, Department of Internal Medicine, Amrita Hospitals, Kochi, Kerala)
Photo Credit: Unsplash