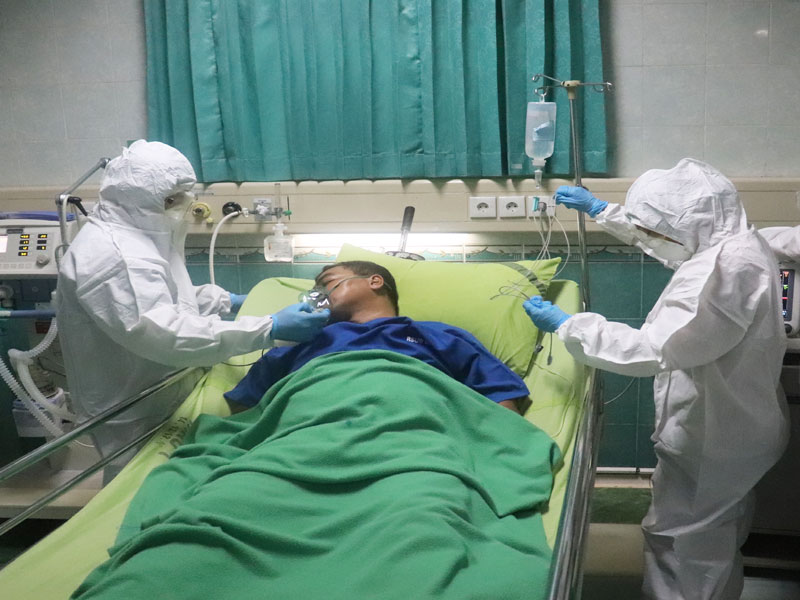 A top World Health Organisation (WHO) official said last month that India might be entering "some stage of endemicity." The statement was made by Dr Soumya Swaminathan, who is WHO's chief scientist. In a statement to a news website, she said that India is reaching a stage where the virus' transmission level is "low" unlike the "exponential growth and peaks that we saw a few months ago." Starting in April, India was battered by an aggressive second wave of COVID-19 that saw a record number of COVID cases, reaching up to 4,00,000, and people were left scrambling for hospital beds and medical oxygen. To understand what endemicity means, when does a disease becomes endemic, and about the possible third wave of COVID-19, Onlymyhealth spoke to Dr Rommel Tickoo, Director, Internal Medicine at Max Super Speciality Hospital, Saket.
When Does A Disease Become Endemic?
This happens when the disease although continues to be present within a given geographical area, its impact is not much so as to cause a major public health concern. This stage is reached when a large section of the population gets immune to the disease, either through vaccination or getting the infection, which generated antibodies in them. There already are more than a dozen endemic diseases in India. These include dengue, chikungunya, leprosy, rabies, among others.
How Will The Endemic Stage Of COVID-19 Look Like?
(Photo Credit: Unsplash)
In the endemic stage, although there will be infection cases, "it is highly unlikely that we will see a devastating wave as bad as the second wave," said Dr Tickoo. In this stage, there will be a steady level of COVID cases, with some states that have low vaccination levels and low prior seroprevalence seeing spikes, he added.
Is India Reaching Herd Immunity?
Firstly, it is very difficult to reach herd immunity, Dr Tickoo said. Presently, reaching the threshold of herd immunity seems highly unlikely due to several factors such as vaccine hesitancy, the emergence of new variants, and the delayed arrivals of vaccination for children. The novel coronavirus will in all probability become endemic in the times to come, the doctor said.
Also read: Nipah Virus And COVID-19: Is There A Connection? Know Symptoms, Cause, Diagnosis & Treatment
What About The Third COVID-19 Wave?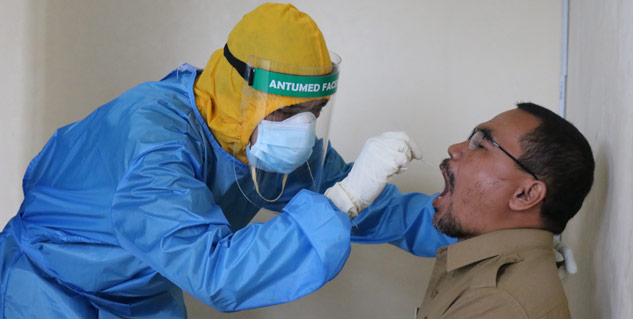 (Photo Credit: Unsplash)
After being heavily criticised for its lack of preparation during the second COVID-19 wave that caused turmoil across India, the government is taking a cautious approach regarding the third wave of covid. A government panel has predicted that the peak of this wave could be as soon as October.
About this Dr Tickoo said that "we need to worry about the third wave that remains a possibility." The biggest unknown in this regard will be the newer variants. This is because any new variant, which is more transmissible and can evade immune responses triggered by vaccines and prior infection, has the potential to cause large-scale devastation, he said.
Also read: What Is 'Mu' Variant Of COVID-19 That WHO Declared A Variant Of Interest?
Dr Soumya Swaminathan said that India might experience "ups and downs" at a regional level. Since the country has a heterogeneous population, there could be peaks in regions where people were "perhaps less affected by the first and second waves," or in areas where the vaccine coverage is low. Regarding the third wave, she said that there is "no crystal ball" to predict with certainty "when, where and how bad a third wave will be." In such a scenario what one can do is make an educated guess".
(With inputs from Dr Rommel Tickoo, Director, Internal Medicine at Max Super Speciality Hospital, Saket)
Read more articles on Other Diseases
Photo Credit: Unsplash