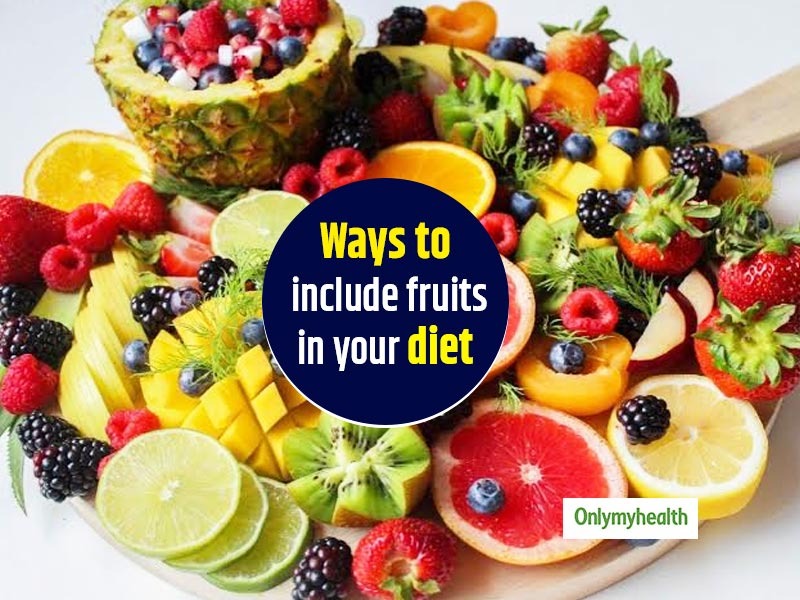 Fruits should be a part of your daily diet. Read the article to know about some different ways to include fruits in your diet.
Everyone is not a fan of eating fruits and vegetables daily. A lot of people are in a habit of consuming more of other staple foods like rice, wheat, etc. However, fruits are healthy supplements that are packed with nutrients and play a role in many bodily functions. Fruits are an enhancement for your health and skin as well. The vitamins, minerals and other nutrients present in all the fruits help in maintaining a healthy diet. Incorporating fruits in your diet can treat and prevent many illnesses. There are many delicious and healthy fruits such as mango, apple, water melon, berries, banana, lemons, avocados, pineapples, etc. Most of the fruits have low calorie content and are high in fiber, which can also help you in losing weight.
Moreover, eating a full bowl of fruit salad everyday is connected to an optimum weight, low risk of blood sugar problems, high blood pressure, cancer, and even some heart diseases. Absolutely no food can be harmful your body if you consume it in moderation. You need to do the same with fruits as well. It is important to eat fruits everyday but in an appropriate quantity as guided by your dietician. You cannot gain all the the nutrients from any single fruit or vegetable but it is important to consume a variety. You can consume them through various methods such as juices, smoothies, yogurt, etc. You can use all the fruits Read this article further to know about some simple yet different methods to get more fruits in your diet.
Ways to include fruits in diet
It is essential to add fruits in your diet routine, atleast once a day. Fruits have high water content and many other antioxidants that are beneficial for your body. And, there are many creative and different ways to incorporate fruits in your diet. It does not always have to be raw cut fruits on your plate. You can try some below mentioned methods to make simple and easy dishes using fruits at home. Hence, here are 10 different ways to get more fruits in your diet: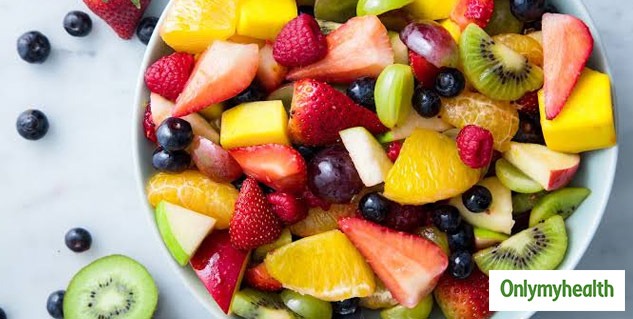 1. Fruit salad
A variety of fruits can be used in a fruit salad like banana, papaya and pineapple go very well together with lemon juice salt and honey dressing. You can also go for the sweet version of it where you can add strawberries, chickoo, grapes and kiwi along with some flavoured yoghurt and pumpkin seeds. You have to be careful about the calories you are including in your dressings.
2. Fruit juice
It is one of the easiest ways to add fruits into your diet. Mixed fruit juice is a great option and you can also rotate juices so as to not get bored with them. You can make a weekly schedule and have orange juice on Monday, pomegranate on Tuesday and so on. Avoid adding sugar in fruit juices as they are already sweet. You can also strain them through bigger strainers so that you also consume some fiber along with the juices. Avoid buying tetra packs or market juices and try making home made juices only. In fact, you can also try adding a pinch of salt and pepper for taste enhancement.
Also read: 5 Fruits That You Should Include In Your Diet In 2020 For Its 5 Health Benefits
3. Fruit smoothie
Fruit smoothie is a more fulfilling option for a healthy breakfast drink. Banana and chickoo blended with some nuts as seeds are also a great option for those who are trying to gain weight or want to treat constipation at home. Adding honey/jaggery should be preferred as heathier alternatives. Mixed berry smoothies are a treat for your mouth and they can be blended with berry flavoured yogurts. It can be great for detoxification. Women dealing with Urinary Tract Infections (UTIs) can add cranberry smoothie in their diet as both yogurt and cranberries will help you flush your system naturally.
4. Fruit raita
Fruits raita is more of a modern Indian concept. Fine cut fruits can be put into a small bowl of whisked curd along with salt, roasted jeera (cumin seeds) and a pinch of red chillis. Adding roasted jeera helps in quicker digestion of dairy products as well as the fruits you will add. Pineapple raita is also a widely loved food item. However, you can go for a variety of other sweet fruit raitas too. There is no need to add any extra sugar content and just try to have it naturally with cut up fruits.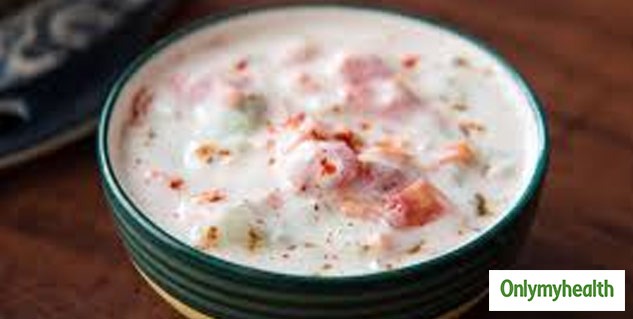 5. Fruit custard
Fruit custard can be an amazing way to include fruits in your kid's diet. Fruits are necessary for the healthy growth of a child. You can make it using egg whites and vanilla essence. This way, you can skip the hustle by using various flavoured custard powders in market. If you don't eat eggs, you can use cornflour slurry and milk powder to thicken up the custard. Add freshly cut fruits in chilled custard. The fruits make your bowl of custard even more delicious.
6. Chocolate/peanut butter dip fruits
This can be a great option if you are lactose intolerant, and you want to have a healthy dessert. Just put a skewer in a thoroughly washed fruits like strawberry, grapes. You can also used cut fruits like banana and even orange. You can use a double boiler to melt chocolate/peanut butter so the coating is thinner. You can used frozen fruit if you want to have a thicker chocolate coating. These popsicles can also be served in birthday/kitty parties as snacks.
Also read: Dried Fruits or Fresh Fruits – What's Better For You
7. Fruits in oatmeal
Overnight soaked bowl of oatmeal can be served with grated coconut and fruits. A variety of fruits can be used along with suitable accompaniments like seeds, chocolate, nuts etc. Almonds go very well with chickoo and bananas. If you use a ripe banana you can skip using sugar as it will already make oatmeal sweet enough. Raisins and jaggery can be used for people with sweet tooth.
8. Homemade fruit ice-cream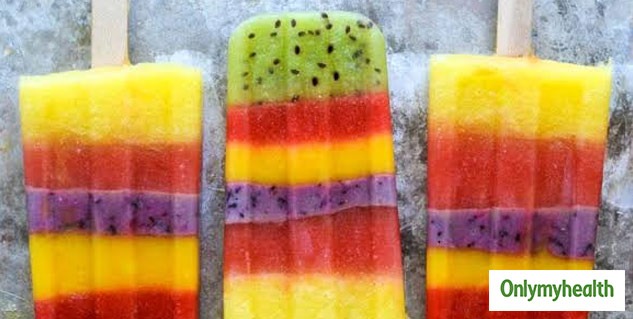 Mushy fruits can very easily be used to make ice cream. Banana and chickoo would make two excellent ingredients for an ice cream. Custard apples can be blended along with a little whipped cream and condensed milk. You can also go for mixed berries which will give a scrumptious flavour.
9. Fruit pudding
It is one of the easiest desserts to make at home. Just add a few layers fresh fruits with whipped cream. You can add various essences and flavours for experimenting. Chocolate ganache can also be used to make a fruit pudding. Just be sure that you should not eat a lot of this dessert as it is loaded with calories and fats.
Also read: Here Are 15 Healthiest Fruits That Offer More Benefits Than The Rest
10. Fruit kheer/Sandesh
Some of the Indian desserts are also made using fruits. Mango sandesh is an amazing concept. Just add some mango puree to chena before shaping them. You can add milk powder to thicken up the consistency. Full cream milk can be simmered so that it's reduced to half and add some coarsely ground rice to eat. Chill and serve the dish topped with fruits and nuts. You can also caramelise nuts for added crunch.
So, these were some different ways to incorporate fruits in your daily diet. You can incorporate many fruits in atleast one meal of the day and have healthy, nutritious and tasty dishes everyday. In fact, your doctor would also advice you to have a good intake of all the fruits as well as vegetables everyday. You can try to follow a rainbow diet as the colours can enhance your plate and taste on the tongue. You can talk to your nutritionist for many other ways to eat fruits.
Read more articles on Healthy diet