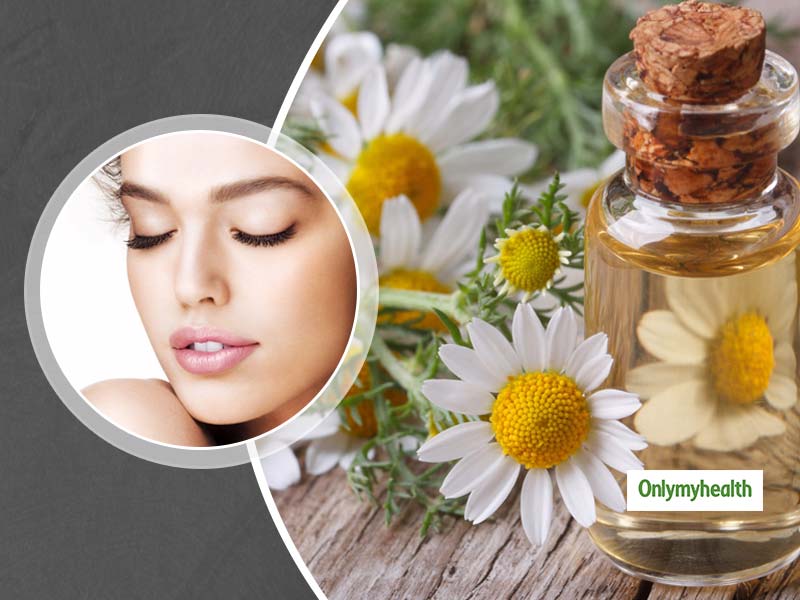 Chamomile essential oil for skin whitening: Chamomile has a permanent place on our kitchen counters, owing to its multitudinous health benefits. But do you know you can use it for your skin too? Chamomile help protects the skin from free radicals such as pollution, dirt, UV rays and acts as a moisturizer. Moreover, it also helps in reducing stretch marks, preventing acne and blemishes. Oils are essential for the skin, and it helps to keep your skin shiny. Here is how you can use chamomile oil (a rich source of antioxidants) for your skin.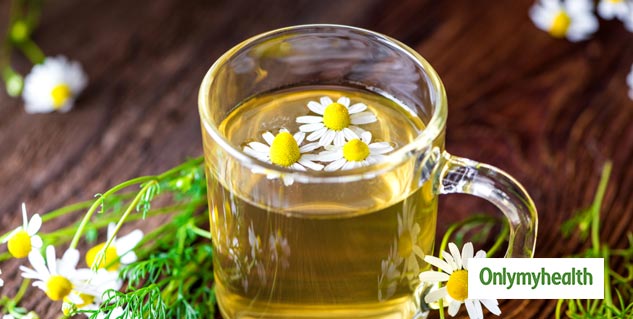 Chamomile oil is perfect for those who have sensitive skin. This oil is very beneficial to reduce the irritation on the face. Apply chamomile oil and coconut oil on the face at night (before sleeping).
Symptoms of old age (wrinkles) can also be reduced with the help of this oil as anti-ageing properties are found in this oil. Mix it with olive oil and apply for young and beautiful skin.
Consumption of chamomile oil is very beneficial to get rid of pimples as it reduces bacterial and fungal infections on the face. Boil a little chamomile oil in water, then after cooling, apply it on the face with the help of cotton.
Under mental stress, the benefits of chamomile oil can be seen. This oil acts like aromatherapy. Massaging the head with this oil (in a state of tension) can provide some relief.
For those who want beautiful hair, the usage of chamomile oil can be beneficial for them. Applying this oil to hair can help in maintaining beautiful hair.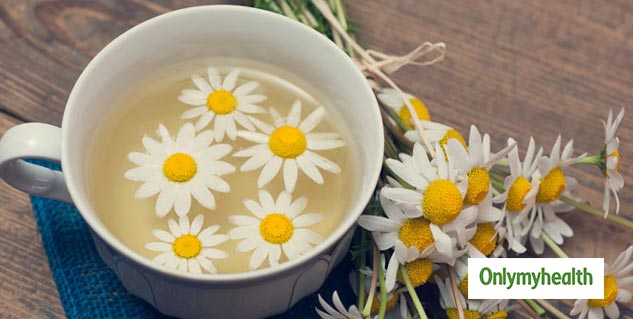 How to Use Chamomile For Skin?
Moisturize the skin: You can add two tablespoons aloe vera gel and one teaspoon honey to half a cup of chamomile tea to moisturize your skin. Now mix it well and apply a thin layer on your face and neck. Leave it for 30 minutes and then wash it with lukewarm water as it will help nourish and moisturize your skin.
Exfoliate the face: You can also use chamomile scrub to exfoliate your skin and face. For this, prepare its scrub by adding two tablespoons of chamomile tea with oats and one teaspoon of honey. Now use this mixture (for cleaning) and apply it on the face and rub it with light hands. This will clear all the dirt on your face and will help in removing dead skin cells.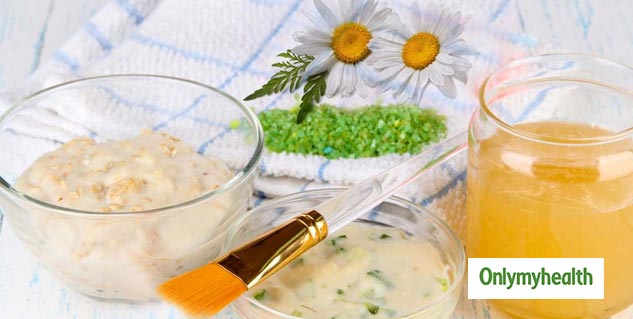 Chamomile Facepack: You can also make a chamomile face pack for glowing skin. For this, mix two teaspoons of fresh lemon juice, one teaspoon gram flour in a bowl. After this, you add two teaspoons freshly-powdered chamomile tea to this mixture and mix it well. Now apply this on your skin and neck and leave it on for 20 minutes.
Blackheads and Whiteheads: You can use chamomile to remove facial spots, i.e. blackheads and whiteheads. For this, take some almonds and grind them into powder. After this, take two tablespoons of almond powder and mix it with one and a half tablespoons of chamomile oil. After mixing it well, you apply the paste on your face and neck. After keeping it for 30-40 minutes, you wash it with lukewarm water.
Read More in Skin Care