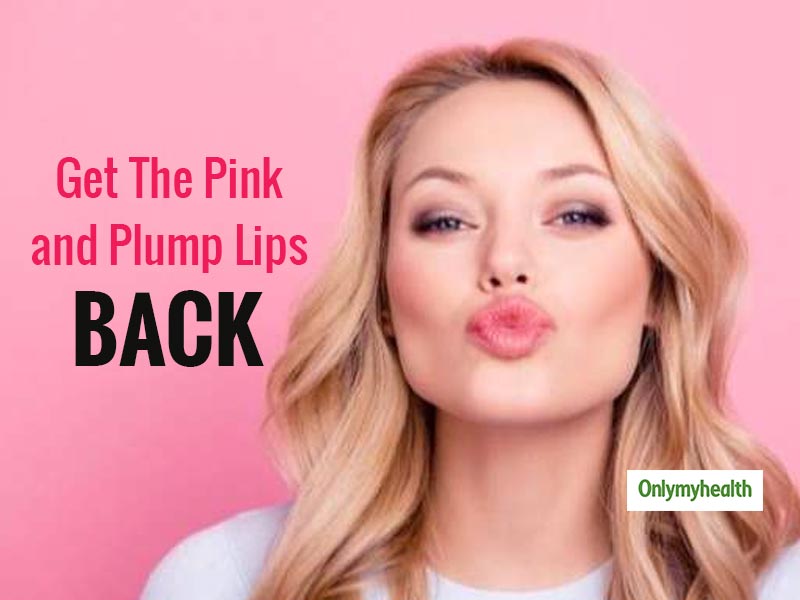 Are you troubled with dark lips? People who smoke generally have dark lips but that doesn't mean it is the only cause. Lip darkening can also happen due to aging and/or over-exposure to the sun. Lip moisturization is an important part of skincare that we often skip which triggers the darkening of lips over time. As they become dry and chapped, they tend to look darker than usual. Pigmented lips look ugly and also, are painful. There is a two-step lip care process which needs to be performed for soft, pink and pouty lips: scrubbing and moisturizing. Scrub your lips to get rid of the dead skin cell layers first and then moisturize them to restore their natural pink glow.
A lot of beauty brands have lip scrubs but they are pricey and you may not want to spend a huge sum on those tiny scrub bottles. We have a solution for you. Here is a DIY lip scrub to exfoliate the lips and help them look pinker and plumper.
Homemade Lip Scrub
Ingredients:
Brown sugar- 2 tbsp
Lemon essential oil- 3-4 drops
Cinnamon powder- 1 tsp
Honey- 1 tbsp
Olive oil- 1 tbsp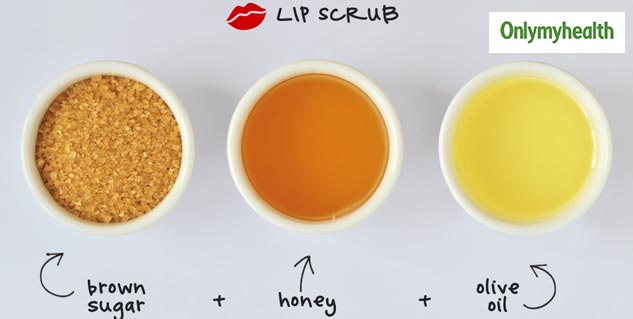 Preparation method
In a bowl, mix the dry ingredients first(brown sugar and cinnamon powder). If you don't have the cinnamon powder you can prepare it by roasting cinnamon sticks and grinding them.
Now, add 3-4 drops of lemon essential oil to give a citrusy fragrance to the scrub. Also, lemon has high vitamin C and antioxidant content which is good for the skin.
Add olive oil and honey to the mixture and mix them all well for a thick scrub-like consistency.
Your homemade natural lip scrub is ready.
If you want, you may add other essential oils to better the quality and increase the nourishment.
Transfer the scrub in a clean airtight jar and use it whenever you want to use it.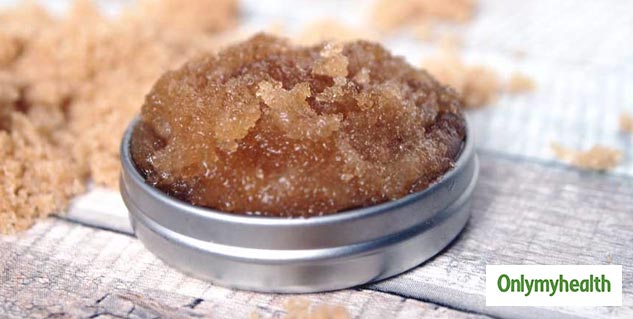 How To Use Lip Scrub?
Take out some scrub in your fingertips and apply it on your lips.
Gently scrub your lips to eliminate only the dead cell layer.
Wash it off with cold water and pat dry.
Now, apply a moisturizing lip balm to provide the needful hydration.
NOTE: Cinnamon powder used in this scrub might give a stingy feeling to your lips.
Also Read: Chapped Lips Could Be An After-Effect Of Lip Balm Application
Ingredient and their Benefits
All the ingredients used in making this DIY lip scrub are beneficial for lips. Here is why they are the best:
1. Brown Sugar being a healthy form of sugar is great in providing nourishment. It helps in the exfoliation to eliminate the dry and flaky skin of the lips. Not just that, it also helps in reducing lip tanning.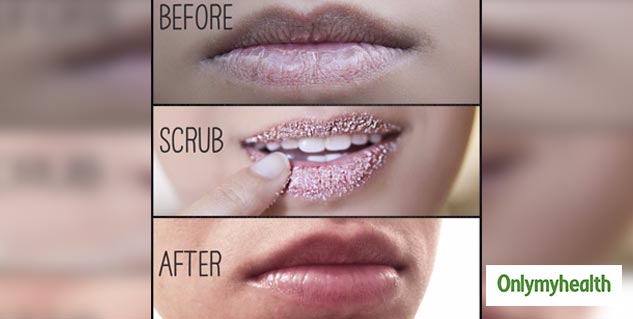 2. Cinnamon Powder is a powerful spice that is known to enhance blood circulation in the lips which bring the pink and plump look.
3. Lemon essential oil helps treat darkening due to sun exposure as it is a natural bleaching agent. It also boosts collagen in the skin.
4. Olive oil, as we all know is highly beneficial for skin and lip. It has a high vitamin E profile which triggers cell rejuvenation.
5. Honey is the moisturizing agent in this lip scrub which helps in providing and locking the hydration.
Read More in Fashion and Beauty