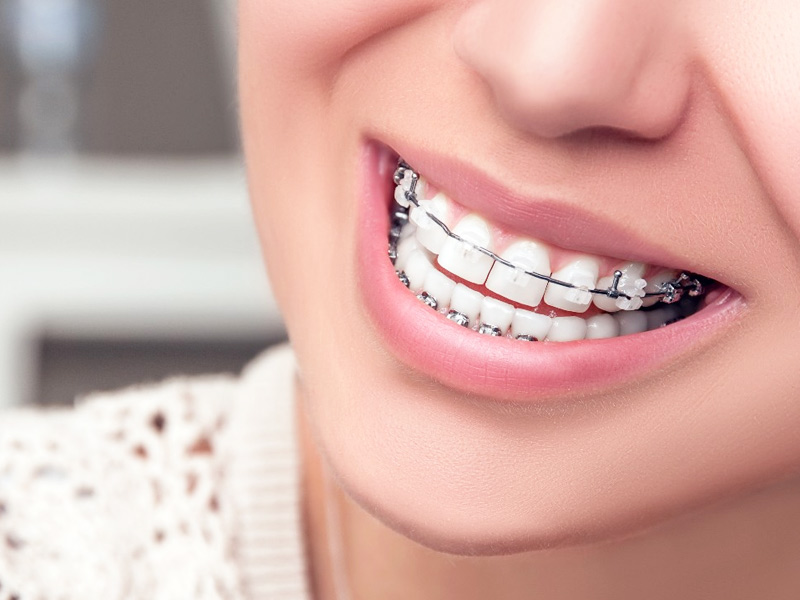 In today's world people surely thrive for good looks. Where good looks are not just limited to clear skin and shiny hair but other aspects as well. As we all have heard, a smile is the most beautiful accessory that one can wear and keeping it nice and healthy becomes a top priority. It is not just the sparkling white teeth that provide you with a perfect smile but aligned teeth as well. Where a lot of people tend towards braces in order to get aligned teeth, it becomes very important to take care of these braces as well. As braces come in many types such as metal, ceramic, lingual, self-aligning and clear aligners. These braces help us in aligning our teeth and take care of their appearance, they need to be taken care of as well. With metal braces being one of the most common types of braces that people use. It is important to take proper care of these metal braces for good oral health.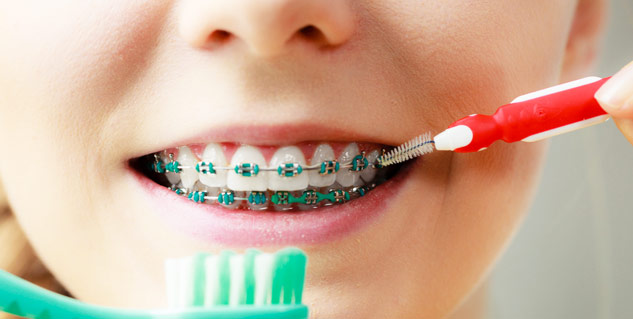 Image Credits- Damon Orthodontics
Poor oral hygiene can lead to many issues and especially for people with metal braces as damage in these aligners can result in damaging your metal braces while disrupting the orthodontic treatment plan. Here are a few tips and tricks that you can follow to keep your oral hygiene in check and protect your metal braces to get that perfectly aligned smile.
#1. Brushing is not enough
Where doctors always recommend that a person should brush their teeth twice a day, once in the morning and once at night, it is important to know that, with metal braces, oral hygiene is not just limited to brushing teeth. Flossing is a step that plays an important role when it comes to keeping your oral hygiene in check and an activity that must be followed at least once a day. Flossing with braces on can help you to prevent issues such as tooth decay, bad breath and cavities.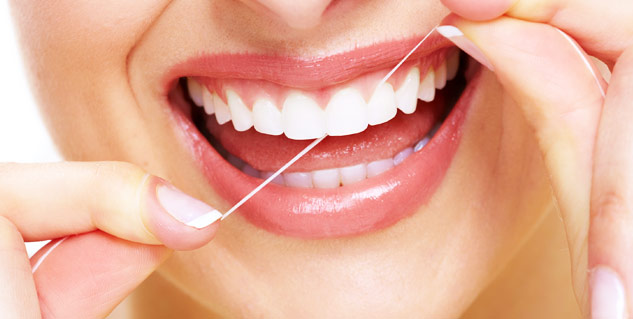 Image Credits- The Telegraph
Also Read: Brushing And Flossing Your Teeth Could Help You Cure Alzheimer: Study
Along with brushing your teeth regularly, one must floss them as well. In order to take proper care of your oral hygiene and keep your teeth healthy, follow these simple flossing tips.
Use a long section of floss thread to reach the back teeth.
Use your fingers to slip the floss between your teeth and under the metal wires.
Change the floss thread as it gets covered with debris
Be gentle and do not pull the floss when it's underneath the braces wire.
Rinse your mouth thoroughly after flossing to get rid of any remaining debris.
#2. Choose your products wisely
It's not just your skin care products that you need to ponder upon while shopping but the ones for your oral hygiene as well. It is important to give a thought to your oral hygiene products and see what works the best for you. The easiest and most appropriate way to do so is by consulting your orthodontist. As your doctor can provide the best information about the best kind of toothpaste, mouthwash and floss to be used in order to prevent issues such as cavities, tooth decay or gum diseases.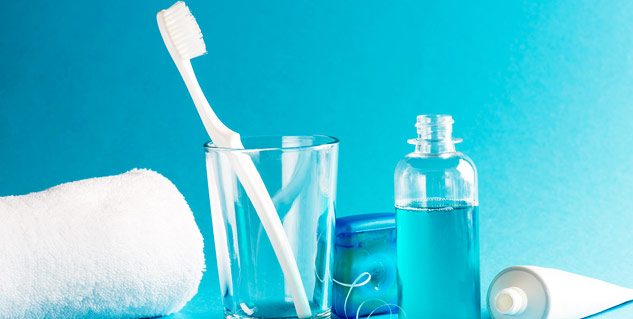 Image Credits- Today
Also Read: 5 Fantastic Oral Health Remedies As Per Ayurveda
As some of the commercial oral hygiene products out there consist of harsh ingredients and can result in damaging your metallic braces. Opt for a floss that fits well inside the gaps of your teeth and wires if the braces as well. Using a mouthwash to get fresh breath is a great idea but a thing that should be kept in mind is that your mouthwash should not consist of green or red dyes in it as it can result in damaging the removable elastics on the braces and discoloring the metal material. Ensure that you follow your doctor's recommendation while choosing the right kind of oral hygiene products after getting your braces on.
#3. Oral Irrigator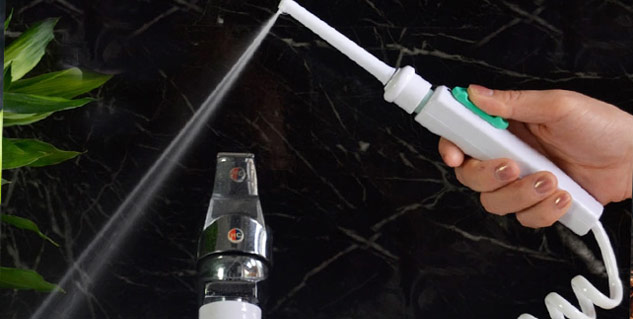 Image Credits- Alitools
A small appliance that would sit on your bathroom shelf and comes in very handy when it comes to removing food particles and plaque stuck between your teeth and those metal braces. Investing in an oral irrigator is one of the best things that you can do to keep your oral hygiene in check when you have braces on. The wand of ths tool would emit water from its tank with a moderate pressure so that the plaque, bacteria and good particles stuck between our teeth and your braces can come off easily without damaging your braces or gums. This device is a very gentle and smart way to clean your teeth and prevent any kind of oral health issues caused due to residual particles.
#4. Be Careful About What You Eat
When it comes to braces, food habits are something that needs to be taken into serious consideration. With metal braces one, one must be very mindful about what they eat. Your alveolar bones, gums and teeth are in need of high levels of nutrition when you have those metal braces on. Where nutrition is important there are some food items that must be consumed to provide your teeth, gums and bones with proper nutrition. Food items that one must consume to get good oral hygiene and teeth safe from issues such as tooth decay, bad breath, cavities and gum diseases are-
Dairy
Grains
Bread
Fruits
Vegetables
Meat
#5. Things to Avoid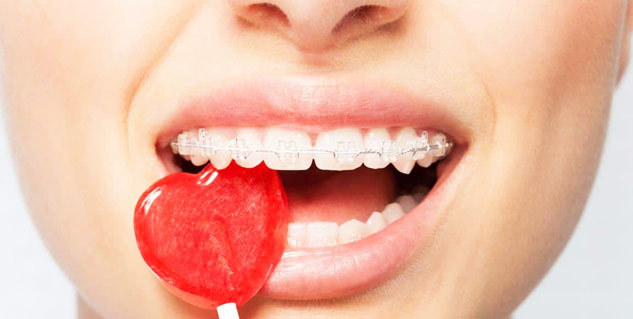 Image Credits- Jessica Cohen Orthodontics
Sometimes it is not just about things that need to be done but more about ones we need to avoid. A lot of things need to be taken care of when it comes to taking care of metal braces. One must ensure that they are not consuming food items such as nuts, chewing gums, popcorn, sticky candies, corn chips, tough meat, whole raw vegetables, etc. Other than this one needs to be very gentle while brushing and flossing their teeth while having the braces on. One of the most important things is that you are not supposed to perform activities such as opening seals and bottle caps with your teeth and playing other mouth sports.