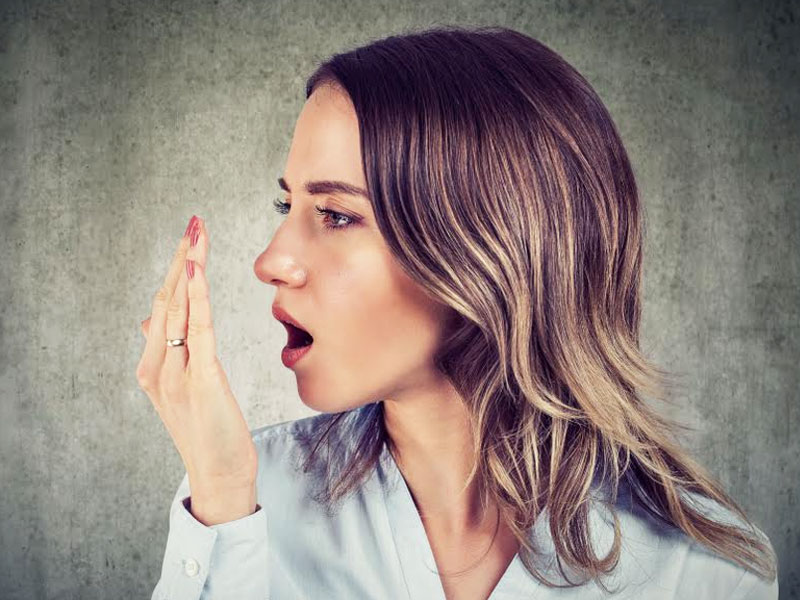 It can be very discomforting and irritable to have a person next to you who has a bad breath. Bad breath can occur because of having certain food items or unhealthy oral hygiene. Sometimes it can also be caused due to underlying health condition but those cases are quite few. In general many people are not much tolerant about smell of onions or garlic when eaten raw. This is because these two items have strong smell that is irritating for a few people. Also eating them raw along with other food items causes a mixture of sulphur like cent that creates bad breath for hours.
Why Does Onions and Garlic Cause Bad Breath?
To find out the cause behind it, we have clinical nutritionist Ms. Shilpa Singh from Fatima Hospital, Lucknow to help us out. She told that both onion and garlic belong to allium family and hence are similar in their composition. They are made of sulphur compounds that release significant and varied gases when it mixes with other bacteria and juices in digestive system. This gas that is released is pungent in nature and hence results in bad breath.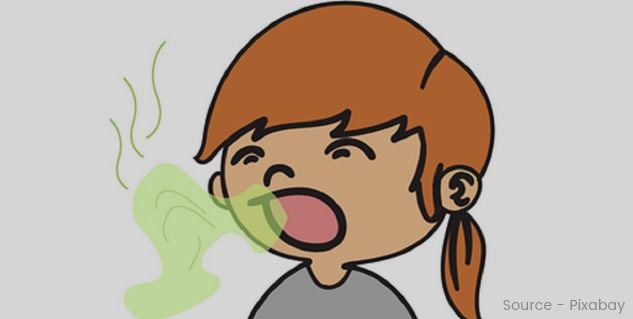 However that does not mean you should stop eating garlic or onion. You can choose to eat both of them in moderation and follow some simple tips that might help you overcome your bad breath issue.
Tips To Get Rid Of Onion and Garlic Breath
1. Go for Apple or Mint after the meal
You can choose to go opt for having a apple or chew fresh mint leaves after you have had a heavy garlic-based meal. Eating apple or mint can reduce the heat produced by garlic or onion and deodorise the garlic breath. If you do not have that option then you can also go for little lemon juice or have mouth fresheners that have peppermint.
2. Use chlorine dioxide mouthwash
Mouth wash that have chlorine dioxide in them are very effective against the bad breath. It also helps to remove your plaque, bacteria or stuck food particles that causes bad breath to occur and be there for long. Chlorine dioxide mouthwash will be more beneficial if you do it after brushing and using floss. Just beware of the instructions given on the mouth wash to avoid overuse and irritation.
Also Read- What Is Adult Swaddling? Know Procedure And Why Should It Be Done
3. Brush and floss regularly
This is much more of a oral hygiene tip. Since bad breath is caused by onions or garlic reacting with bacteria in the mouth, it is best to counter it with using a floss and brush regularly. If the bacteria or plaque does not build up on the gums or between teeth gaps, then there are less chances of having a bad breath. Brushing and flossing together can control a big part of your problem and help you avoid permanent damage to teeth and your oral hygiene.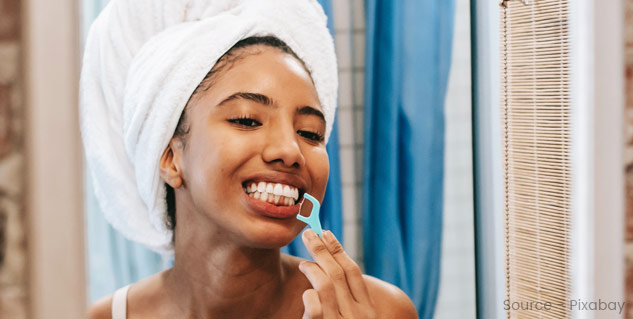 4. Use Essential oils
You can add essential oils to your alcohol based mouthwash. This will freshen up your breath as it has anti-bacterial properties which can remove bacteria causing bad-breath. Another way to get rid of bad breath is to make your own mouth wash through essential oil along with carrier oil such as coconut or almond oil. You can add peppermint, rosemary, or eucalyptol leaves for additional benefits. This will not only improve your oral hygiene but also aid in improving overall health.
5. Stay Hydrated
This is a very important point if you want to avoid bad breath from garlic, onion or any other food item. Drinking water regularly circulates the particles or bacteria which do not allow them to mix with sulphur based items. This reduces the chances of bad odour coming from the mouth. Drinking plenty of water does not allow mouth to get dry. Dry mouth can lead to increase in production of sulphur and resulting in bad breath. By keeping yourself hydrated, you can minimize the problem of bad breath for sure.
Also Read- 7 Ways To Boost Natural Defences For A Strong Immune System
6. Drink Green Tea
Drinking a cup of hot green tea after you had garlic or onion based heavy meal can also help to reduce bad odour from the mouth for some time. According to US National Library for Medicine having green tea mouth wash after a meal is almost equal to using a anti-septic mouth wash for removing plaque. Green tea is efficient to remove bad breath for good amount of time and prevent bacteria from growing on it.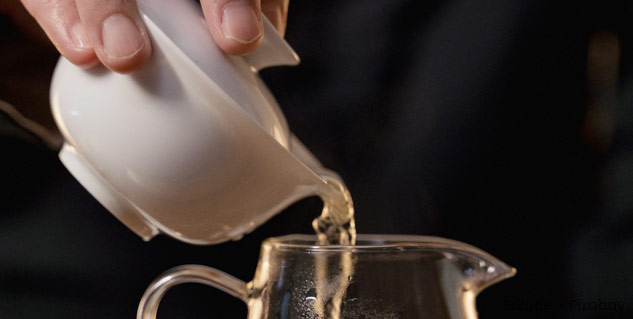 7. Spearmint gums
This is most common and used way for getting rid of any kind of bad breath or smell from mouth. Spearmint neutralizes the garlic breath for some time and also controls acid reflux that diminishes the lingering effect of garlic after digestion. It has the ability to diminish lingering effects of garlic and onion after digestion.
Read More Article on Mind and Body