Cancer cases in India: Coronavirus is spreading rapidly in India. The infected cases in the country have already crossed 33 lakhs, and the number of people who died has crossed the mark of 60 thousand. Nowadays, the only corona is being discussed in all directions in the country, but a report has revealed that cancer is also growing at a high-speed rate in the country (which is worrying).
Also Read: Signs That You Are Suffering From Secondhand Stress
Cancer cases will be close to 4 lakhs by the end of the year: ICMR
ICMR has told in a report that this year the total cancer cases in the country can be up to 3.77 lakh. All these cancer patients will be tobacco users, and all the patients have been suspected of tobacco cancer which is 27.1 per cent of the total cancer cases of 2020. Talking about stomach cancer, it will remain 2.73 lakh in 2020, which is 19.8 per cent of total cancer. It is worth considering that in 2020, the incidence of breast cancer in women is estimated to reach 2 lakh, i.e. 14.8 per cent and cervical cancer cases 75 thousand, i.e. 5.4 per cent.
Also Read: True Story of a 60-Year-Old Woman Who Recovered From Lung Cancer
Cancer will increase in the coming years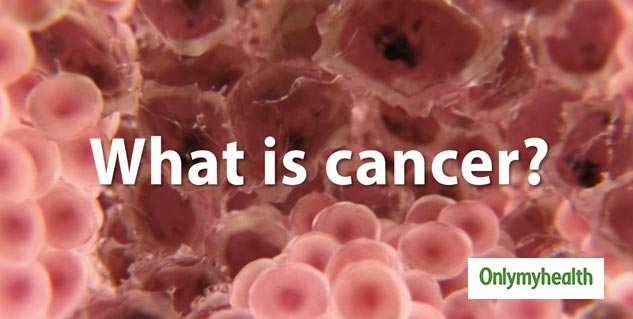 ICMR, i.e. (Indian Council of Medical Research) and the National Center for Disease Informatics and Research Bangalore have released a report of the National Cancer Registry Program that in the next five years, cancer will be more assertive on India. According to the report, by 2025, cancer cases in the country will increase by 12 per cent. December 2020 by (end of this year), there will be about 14 lakh cases of cancer in the country, so in 2025, this figure can increase to around 16 lakh.
Also Read: Avoid These Bad Work-From-Home Habits That Can Wreck Your Mental Health
Following are the preventive measures
All these measures should be taken to avoid cancer. ICMR has said that awareness of disease, healthy lifestyle and screening have been talked about. Apart from this, to prevent cancer, quit smoking beedi-cigarettes including gutkha, stop eating tobacco, stop consuming alcohol. Have a good diet, exercise and get the necessary treatment.
Read More in Latest Health News