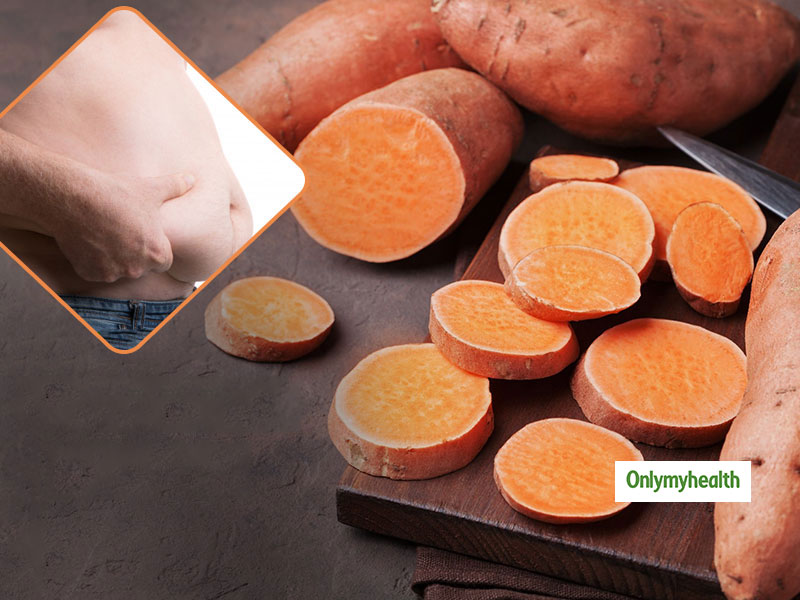 Tips for quick weight loss: Are sweet potatoes good to eat when trying to lose weight? Sweet potato is considered a healthy alternative to normal potatoes and scientifically it is helpful in your weight loss. Sweet potato is not only delicious, but it is also very beneficial for your health. It contains minerals, vitamin A, and plant compounds (also known as phytonutrients). Let us tell you here how sweet potato can help you lose weight.
Fibre-rich sweet potato
Sweet potato is rich in dietary fibre, which works to reduce the stubborn fat in your stomach and reduce your weight. Sweet potato consumption makes you feel full for a long time (ao that you do not want to eat again and again). Besides, the fibre present in it supports the production of good bacteria in the body. Eating fibre-rich sweet potato also improves digestion, metabolism and thus helps in weight loss.
Also Read: Carrot and Tomato Soup Promote Weight Loss
Carbs keep you energetic
When you are trying to lose weight, most people tend to ignore carbohydrates completely (whereas it is wrong to ignore carbs completely). Carbs keep you and your body energetic and provide energy for various tasks. If your body does not get enough carbs, then you do not have the energy to keep yourself active and healthy. There are a total of 58 grams of carbs in 300 grams of sweet potato, of which 8.25 are complex carb (dietary fibre).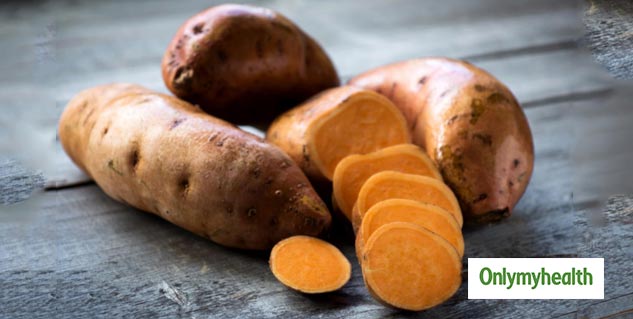 Low glycemic index
The low glycemic index is the ranking of carbohydrates in the food, depending on the glucose spike. Foods with high low glycemic index can cause high blood sugar and excessive intake also affects insulin sensitivity (which can lead to insulin resistance). It can also increase the risk of type 2 diabetes. Sweet potato has a low glycemic index which helps in reducing your weight and keeping blood sugar under control.
Also Read: 4 Antioxidant-Rich Foods For Weight Loss
Keeps you hydrated
By consuming sweet potato, your body stays hydrated. Dehydration can slow down your metabolism, which may be the reason for your weight gain. The consumption of sweet potato helps to re-energize your body cells and boost your metabolism (thereby reducing your weight rapidly). Besides, it prevents the accumulation of fat in the body and balances the pH level (that helps to flush out toxins from the body).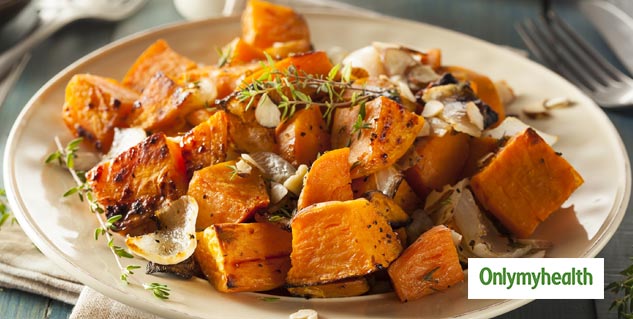 How to eat sweet potato for weight loss?
Sweet-Potato Chaat
For weight loss, you can eat sweet potato as a chaat. You can add yoghurt, black pepper, cumin and cinnamon powder and light salt to it.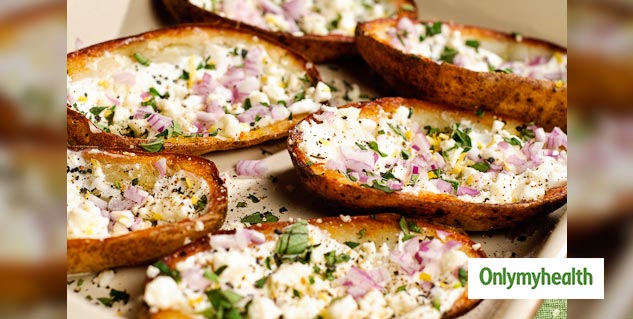 Breakfast
You can eat sweet potato as a boiled vegetable with light spices. This will prove to be a healthy breakfast for you, which will help in controlling your weight.
Read more articles on Weight Management