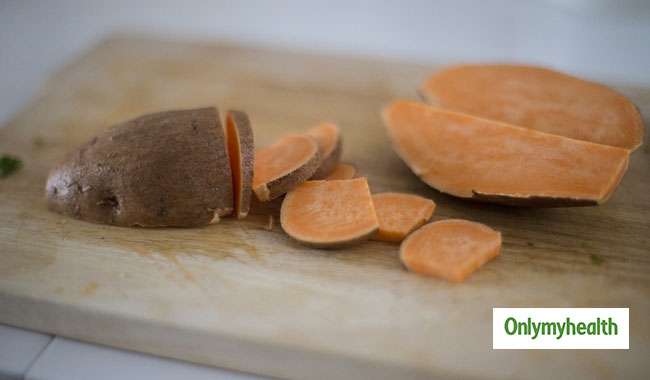 Sweet potato is one of the most loved food items during the winter season. Almost everyone loves the hot sliced sweet potato with some salt and a lemon squeezed on it. It gives a really tangy taste to it. Sweet potatoes can be eaten in many ways. It can be cooked or you can simply enjoy it as a salad or a snack. Most of you might be unaware about the health benefits of eating sweet potato. Sweet potato is loaded with nutrients. You can use it as an ingredient in many dishes. Here are some health benefits of sweet potato which will definitely give you more reasons to enjoy it this winter.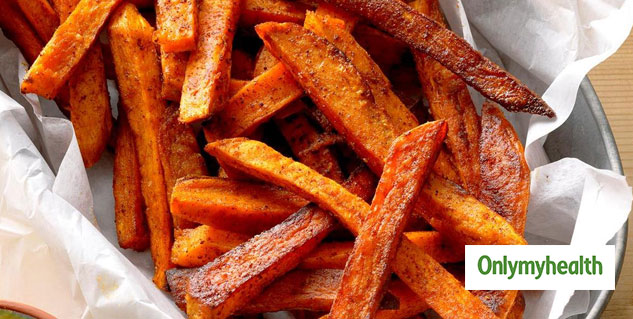 Rich in antioxidants
Sweet potato is a powerhouse of antioxidants which may help you prevent various diseases. Antioxidants protect you from damage from free radicals. Sweet potatoes which are purple in colour and are sweeter in taste, contain more antioxidants. Sweet potato also has some amount of anti-inflammatory properties. It has shown reduced inflammation in brain tissue. Sweet potato can reduce the risk of chronic diseases like diabetes, cancer, heart diseases and hypertension.
Also read: Sweet potato leaves: Rich source of essential vitamins
Source of vitamin C and A
Sweet potato contains both vitamin A and C. Both the nutrients are very necessary for proper functioning of the immune system. Vitamin A will help you prevent cold and flu. It will also maintain a healthy eyesight, skin and bones. It will also ensure proper organ functioning. Whereas vitamin C will promote white blood cells which are responsible for protecting the body from various diseases.
Does not increase blood sugar levels
Sweet potato may be sweet but it does not affect your blood sugar levels. Sweet potato is rich in fiber which does not allow it to interfere with blood sugar and insulin levels. Fiber will also promote digestion and keep your gut healthy. It can also help you maintain cholesterol levels and blood sugar levels. When you consume more fiber it will keep you full for longer which will help you prevent consumption of extra calories. Hence, sweet potato will also help you maintain a healthy weight.
Also read: Health Benefits of Garlic you Must Know
Regulates blood pressure
Sweet potato also contains potassium. Potassium helps in getting rid of excess sodium and fluid, which helps in lowering the blood pressure. Potassium also helps in maintaining heart rhythm and muscle contraction. Hence, it promotes heart health. You can consume one cup of sweet potato to obtain an ample amount of potassium.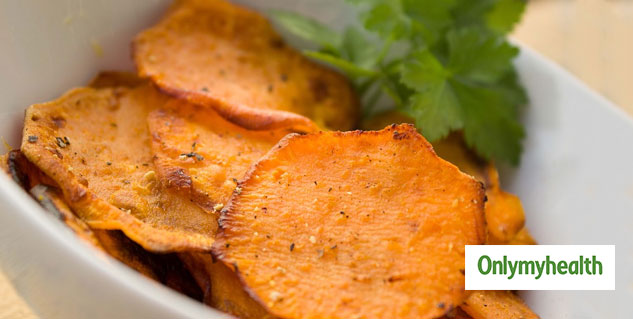 Ways to cook sweet potato
You can cut sweet potato into fries and bake them. Later sprinkle different spices of your choice. It will also reduce your cravings for french fries
You can also cut it into slices and bake it. After baking squeeze a lemon on it and sprinkle some salt to enhance the taste
You can also add sweet potato in soups along with carrots and ginger
You can also grill sweet potato wedges
You can also experiment dishes like sweet potato pudding or roast some sweet potato chips
Read more articles on Healthy Diet.
For more related articles, download OnlymyHealth app.