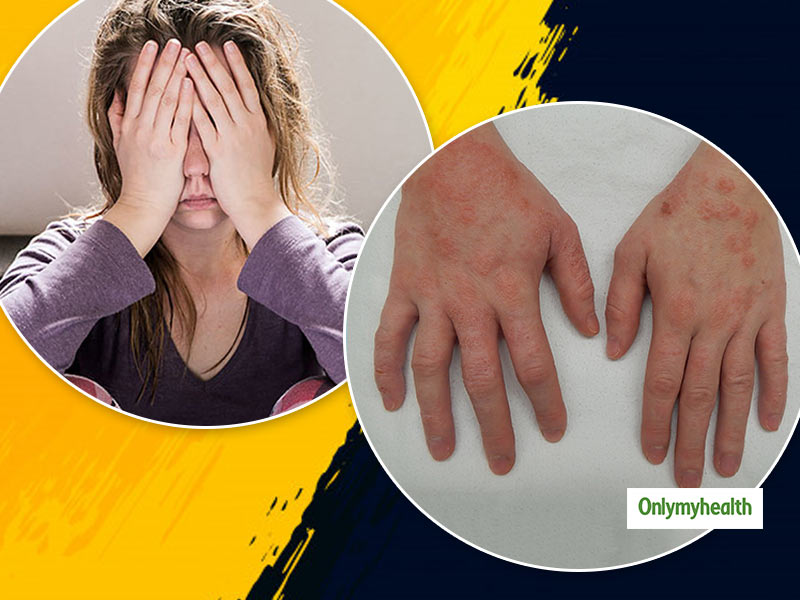 Stress is not only hazardous for your health, but it can also prove to be harmful to your skin. Here are some skin problems caused by stress.
Stress is your biggest enemy! It causes several mental and physical health damages. But do you know that stress affects your skin too? Yes, it may seem a bit difficult to understand, but stress is directly related to many problems of your skin. When you take stress or pressure, it can affect your skin, especially your face. Stress can cause many skin problems. It can increase inflammation in your body, leading to acne, hives, hair loss, and eczema, among other signs. Can stress boost the level of the hormone cortisol? Yes, as it is said that if you are already suffering from a skin problem, then stress can worsen it. But today's fact is that 8 out of every ten people are upset due to stress. Are you also one of them? If yes, then in such a situation, we are telling you how stress affects your skin and what problems can be caused by it.
Can stress cause eczema or psoriasis?
Eczema is a very irritating skin disease. Red or white rashes occur on the skin due to eczema, which causes severe itching. Eczema spreads through touching, so it is considered an infectious disease. Research suggests that stress is also one of the factors that increase it. Eczema (skin disease) cannot be cured in a day or two. Sometimes it has to be treated for months; then only it is cured.
Do you know that stress is a common trigger for a psoriasis flare-up which can also make this itch worse? Yes, it's true as stress (especially mental stress) causes the body to boost the inflammatory response by releasing chemicals. According to scientists, this is the mechanism for stress-induced psoriasis with weight gain.
Can tension increase the risk of acne?
If you have oily skin, then stress can give you pimples. Stress causes an imbalance of many hormones in your body. Stress hormones have several properties; that cause inflammation in the body. It has been seen that stress increases the problem of acne (in people who have had acne before). Pimples also leave their marks on your skin which take quite a time to heal.
Also Read: Here's How To Use Neem to Treat Chickenpox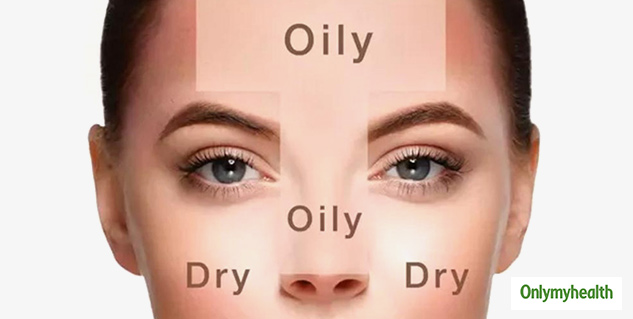 How is stress related to dry or oily skin?
Stress affects your skin in many ways. On the one hand, skin becomes too dry due to stress, while on the other, it may become excessively oily. Overall stress worsens the natural balance of your skin. The main reason for this could also be the imbalance of hormones in the body. Therefore, you should never take unnecessary tension and stress.
Does stress cause wrinkles on your face?
Often you have heard your elders say, 'don't take this much tension. Otherwise, you will be old soon.' This is also true scientifically because research suggests that stress can increase the wrinkle problem on your skin. Stress also causes pressure on the forehead, due to which you look older than your age. According to experts, high-level stress causes collagen present on your skin to break down, causing wrinkles.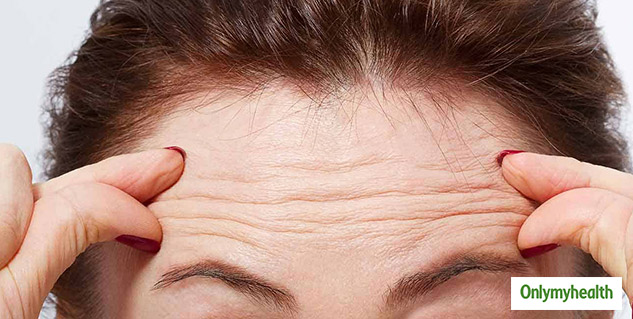 So it is better that you do not take tension or stress so that you stay away from such skin problems.
Read More Articles in Skin Care