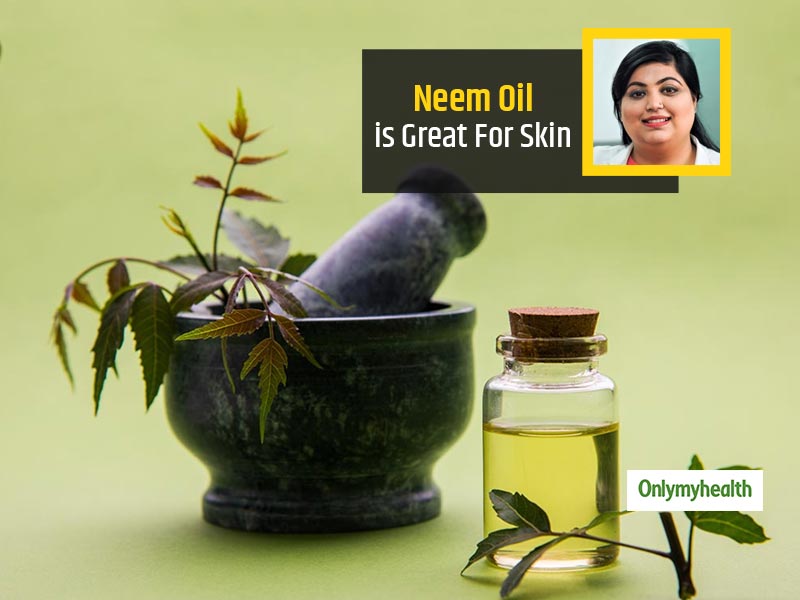 Neem oil is one of the most beneficial natural oils that we have on Earth. Neem tree is a powerhouse of medicinal ingredients where every part of the tree is good for health. Neem oil is extracted from the seeds of the neem fruit which has special mentions in the Ayurveda. This is one of those oils that Ayurveda swears by for various remedies. It possesses antibacterial, antimicrobial and antifungal properties that make it great for the skin. Dr. Nivedita Dadu, Dermatologist, Founder and Chairman of Dadu Skin Clinic explains the benefits of neem oil for skin.
Why and how neem oil is useful for skin problem?
In Dr. Dadu's words, "Neem oil Contains many healthy elements like vitamin E, essential fatty acids and has antioxidants, antiseptic properties. It also consists of anti-bacterial, anti-fungal, anti-inflammatory and antiseptic properties which are helpful to cure many skin related problems. Vitamin E present in the neem oil penetrates into the skin and heals the cracks, locks in the moisture to give a smooth texture to dry skin condition. Neem oil boosts the collagen and elastin production in the skin and keeps the skin hydrated, thus very helpful for ageing skin and improving the elasticity, firmness of the skin and also makes the skin smooth. The antibacterial properties of linoleic acids present in the neem oil kill the bacteria present on the skin layer and reduce acne scars or any type of scars present in the skin. Neem oil is also a very good natural remedy for eczema symptoms like itching and dry skin."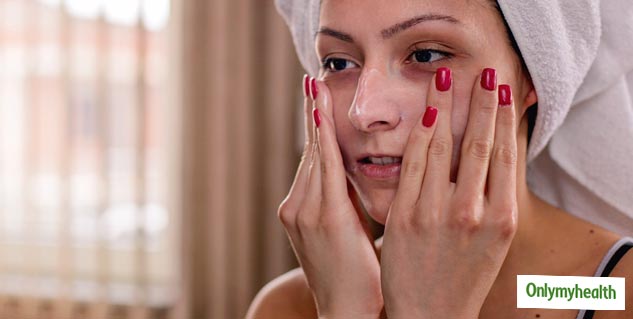 Other Notable Benefits of Neem Oil
Neem oil in hair problems
For shiny, healthy hair, use neem oil. Regular application of neem oil or bathing and washing hair with neem oil will control pH level of the scalp to remove dryness and resolve the dandruff problem. If there is a problem of baldness, apply Neem oil to the head to promote hair growth and remove lice. You would also get relief in split ends.
Also Read: Is Drinking Neem Juice Good For Health?
Neem oil in eye problems
In the case of cataract and night blindness, apply neem oil on the eyes. If the eyes are swollen, then grind some neem leaves and apply it on the right eye. If this happens in the left eye, then apply it on the right thumb, the redness and swelling of the eyes will be cured.
Neem oil is beneficial in asthma
Asthma patients can get relief by taking neem oil steam. Because the compounds contained in the oil are anti-histaminic in nature. In addition, it works much better due to its powerful antimicrobial effect.
Also Read: Here's How To Use Neem to Treat Chickenpox
Overcome stomach problems
Neem is very helpful in getting rid of many stomach problems. To combat stomach worms, mix honey and black pepper in the juice of neem leaves and drink. Crush neem flowers and put it in warm water and sieve it, it breaks constipation. Drying neem leaves and mixing with sugar provides relief in diarrhea.
There are so many benefits of neem oil apart from skin and hair. It works as a great remedy for regular problems. Therefore, you must keep organic neem oil in your home.
Read More Articles in Skin Care