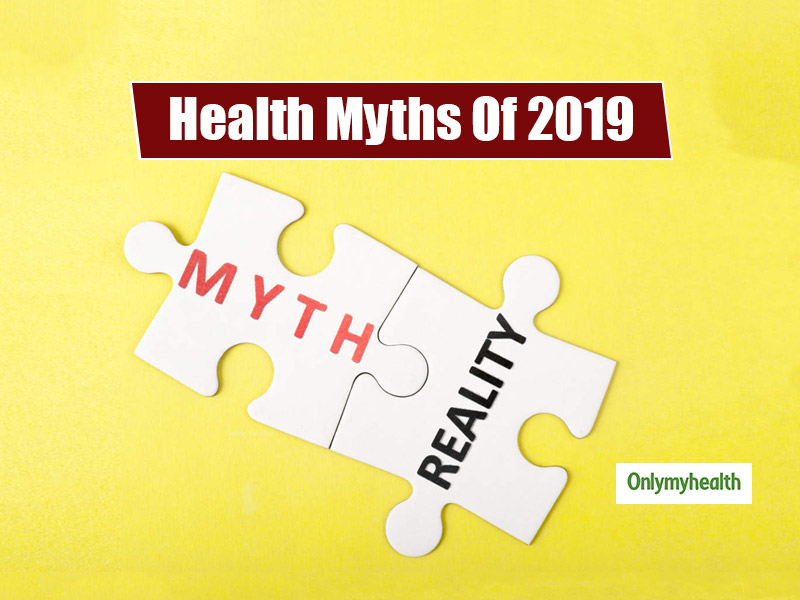 There are certain health myths that stayed in the news this year. As 2019 is coming to an end, let's debunk these myths.
December is the month of joy and celebrations. We are all preparing for Christmas and New Year celebrations to end this year on a happy note and ring in the new year with cheer and high hopes.
As we are approaching the end of 2019, let's talk about certain health myths that were all over the news and the Internet this year. While some got the scientists at work, some were totally illogical.
Stroking a cow cures cancer
After Indian Politician Sadhvi Pragya quoted that her Breast Cancer got cured after drinking cow urine and caressing a cow, the netizens went crazy! Some of her blind followers started believing this and spread the word with others to follow.
"I was a patient of cancer and I cured myself by consuming cow urine and panchgavya-mixed ayurvedic herbs which is a mixture of cow dung, milk, curd, ghee and urine," she said.
Truth: There is no scientific evidence that cow urine or other cow products have a positive effect on cancer.
Also Read: Madonna Drinks Cow Urine Every Day
Japan's microwave hoax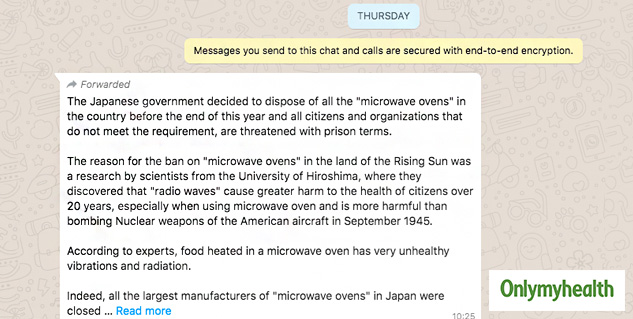 In the first quarter of 2019, a rumor was spread stating Japan's ban on Microwave oven. This spread like wildfire and soon this rumor was all over the Internet through Facebook posts and WhatsApp messages.
Let us tell you, a Russian satire website published an article with the headline 'Japan finally abandons microwave ovens by 2020' and other websites picked it up despite the disclaimer by the publication "All texts on this web site are grotesque parodies of reality and are not real news."
Global media was quick enough to sensationalize this news and so, it went viral.
Also Read: Juuling, The Addictive New Vaping Trend In Kids
Vaping is better than smoking
If you too believe this to be true, sorry to break your bubble. People think that e-cigarettes being smokeless are harmless and thus 'safe' but health reports say something else. By November 2019, around 40 deaths and over 2,000 lung illnesses are recorded due to vaping. This shows than vaping aren't healthy in fact, this is more dangerous as compared to smoking.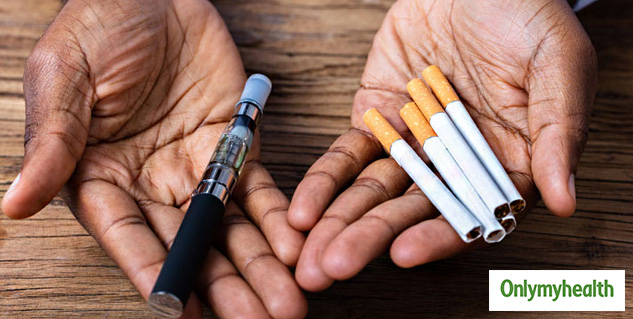 While traditional cigarettes contain tobacco and other harmful contents, e-cigarettes to have some of these that hamper a person's health. Smoking causes cancer, heart disease, respiratory problems. Vaping, on the other hand, also causes damage to the lungs.
Vaginal steaming
After American actress Gwyneth Paltrow promoted vaginal steaming, women across the world are wondering if this is necessary and helpful.
"The first time I tried v-steaming I was like, 'This is insane'. My friend Ben brought me and I was like 'You are out of your mind. What is this? But by the end I was like, 'This is so great'," quoted Gwyneth.
While the buzz is that this therapy is good to treat fertility and postpartum problems doctors are against it. They say that the vagina has good bacteria and steaming can affect the pH level which may trigger infection and burns.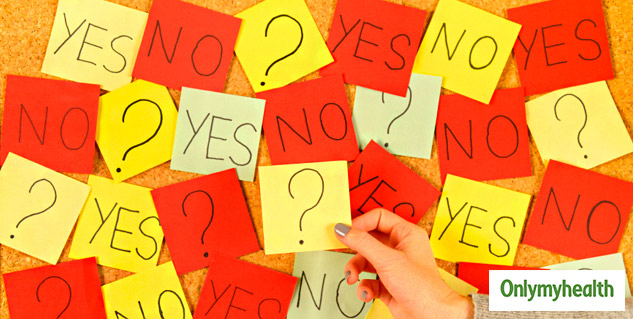 Also Read: Can Diabetes And Cholesterol Be Controlled By Speaking Sanskrit?
Cholesterol and Diabetes Can Be Cured By Speaking Sanskrit
An Indian politician recently gave a controversial statement that speaking the Sanskrit language intensifies the nervous system which helps in Diabetes and cholesterol control. Onlymyhealth talked to Dr. Dilish Malik on this issue, this is what he said: "As far as a language is concerned, it cannot prevent or cure the condition of metabolism. So far no evidence has been found stating that language can cure a disease."
Read More on Miscellaneous