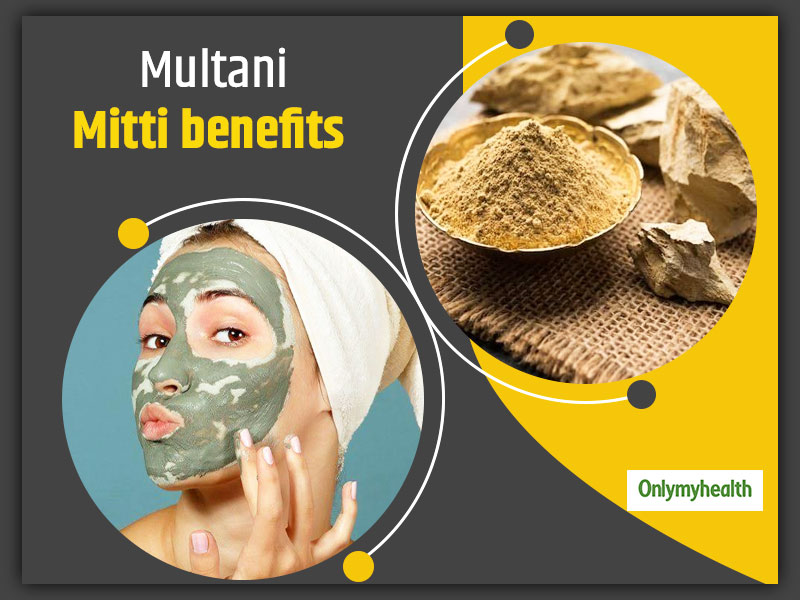 Multani Mitti is beneficial for both skin and hair. Check out its beauty benefits and side effects. Read on.
There are many natural ingredients that are used for skin and hair care at home. Remedies such as yogurt, milk , honey, etc work well for our beauty care routines, be it any season. Similarly, Multani Mitti is also considered extremely beneficial for us. It is commonly known as Fuller's Earth and is a clayey material that can be applied on both skin and hair. Multani Mitti contains strong absorbent properties that help it in soaking up all the excess oil naturally, which makes it a natural conditioner for your hair and also a brightener for your skin. The abrasive properties present in it play the role of an exfoliator, which can help in removing the dead skin. This home remedy is being used by a lot of people since a long time. You might have seen your mother or grandmother just mixing up Multani Mitti with some rose water and telling you to apply it on your face.
Multani Mitti might even work in a better way than most of the chemical added beauty products available in the markets. It helps in getting rid of skin problems like acne, blackheads and oily skin. In fact, multani mitti can also take care of your hair by fighting common issues such as dandruff, split ends and hair fall. It works like magic and can give good results within a few days. This clay is rich in minerals like magnesium, silica, and iron. So, you can have a blemish free and nourished skin by using this natural herbal therapy. Moreover, you can apply Multani Mitti on your whole body. Read the article further to know about the benefits on skin and hair, and side effects of using Multani mitti.
Multani Mitti for skin
Like mentioned above, this natural ingredient can help you in getting rid of many skin problems easily at home. You can find Multani Mitti or its powder in supermarkets or online. So, here are the benefits of applying Multani mitti on skin:
1. Reduces acne
Cinnamon has quality to heal the pimples as it has antibacterial qualities that cleanse your skin. This will with time heal the pimples and give you an internal glow. Cinnamon has antiocidants, anti-fungal and antibacterial properties that help in getting rid of acne.
2. Removes blackheads and whiteheads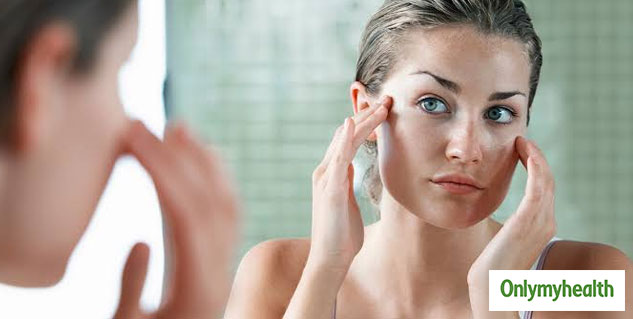 Blackheads and whiteheads are common skin problems that might develop in your hair follicles, especially on the face. This is the building up of oil and toxins in the skin pores, which can be removed by applying Multani mitti. By absorbing all the excess oil from the pores, Multani Mitti can help in removing blackheads effectively.
3. Treats oily skin
As mentioned above, one of the major benefits of using Multani Mitti is that it can soak up all the extra oil and toxins on the skin by playing the role of an absorbent. Therefore, this herbal ingredient helps in treating oily skin as well. You can rely on this natural remedy if you have really oily skin, especially if it is seasonal.
Also read: Try These 7 Amazing Natural Eye Masks To Get Rid Of Those Dark Circles
4. Eliminates tanning and pigmentation
Along with clearing up the acne from your skin, Multani Mitti also eliminates pigmentation spots and tanning. Both of them are common skin problems and many people use this home remedy as a solution. So, you can apply a Multani Mitti face mask or scrub to get rid of tanning or dark patches on your skin by making your skin tone even.
5. Glowing skin
Multani Mitti absorbs the oil, dirt and toxins with its properties and makes your skin glowing as ever. It nourishes and rejuvenates the skin, giving you a cool and fresh feeling. It has bleaching properties that can help in making your skin tone even and giving your a brightened and glowing skin.
Multani Mitti for hair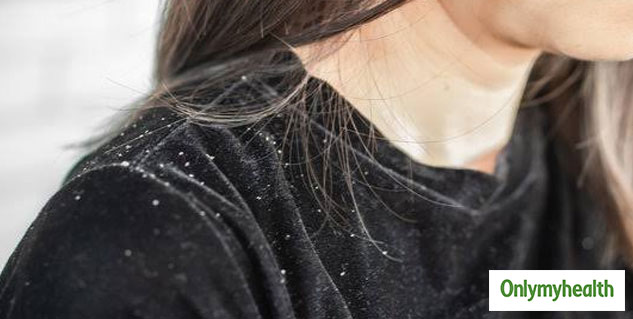 Along with nourishing your skin, Multani Mitti can provide strength to your hair too. You can get desired improvised results within a few days. Therefore, here are the benefits of applying Multani mitti on hair:
1. Reduces hair fall
Hair fall is a persisting problem that can be difficult to get rid of. Multani Mitti takes away all the excess oil from your scalp, thus, treating the main cause of hair fall, i.e dandruff. By curing dandruff, the hair fall gets reduced and you can get your hair volume back.
2. Treats dandruff
Another Multani Mitti hair benefit is treating dandruff. It can help in removing dandruff effectively and quickly from your scalp. This natural remedy has antifungal properties present in it, that help in eliminating dandruff, making your hair even more smooth, soft and shiny.
Also read: Unhealthy, Greasy Hair Giving You Sleepless Nights? These 3 DIY Scalp Scrubs For Women Can Transform Hair
3. Cures oily hair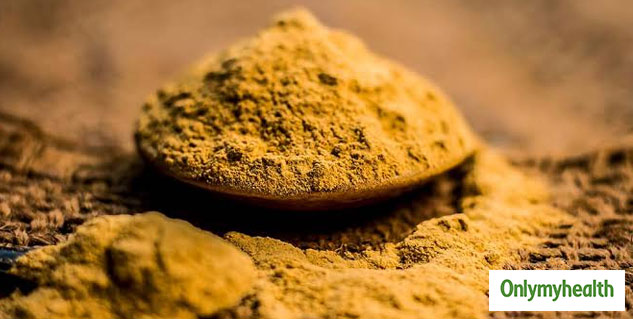 The most popular and beneficial property of Multani Mitti is that it is a highly absorbent ingredient that soaks up all the excess oil and harmful toxins from your scalp, hence being a good cure for oily hair. If your hair get oily too often then Multani Mitti is an effective natural treatment.
4. Treats split ends
Split ends are a common hair damage problem, especially in winter season. You can easily use a Multani Mitti hair mask along with a carrier oil like olive oil or coconut oil to get rid of split ends. Multani Mitti is a natural absorbent which makes it useful for frizzy hair and split ends.
5. Good for hair growth
By treating some other hair damage problems such as hair fall and split ends, Multani Mitti also be ones useful for fast hair growth. Along with being good for hair growth, it also acts as a natural hair cleanser for us. So, if you apply Multani mitti on your head as a routine, then it will promote hair growth effectively.
Also read: Use Multani Mitti for an Unflawed Skin
Multani Mitti side effects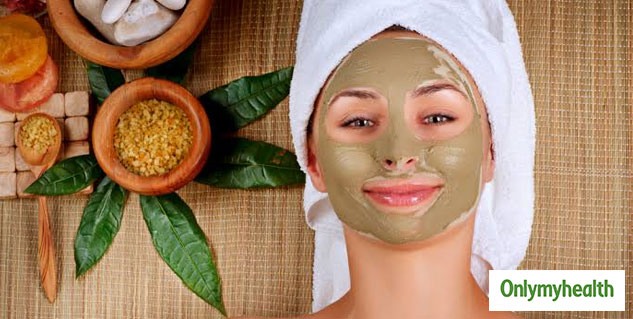 Along with all the beauty benefits, Multani mitti has many side effects as well. The drawbacks of applying this oil absorbent include harmful for sensitive skin and can only be used externally. Home remedies are effective, but one has to be careful and aware before using anything on their face or hair. So, here are the main side effects of applying Multani Mitti:
You should not eat Multani Mitti even by mistake. It can only be applied externally. If consumed, Multani Mitti can block your intestines by giving birth to kidney stones
Avoid using it under your eyes as it is a very sensitive area of the skin and can dry out quickly, resulting in premature wrinkles
Sometimes, Multani Mitti can cause respiratory difficulties due to its cooling properties, if applied on the chest over sunburns
Do not use Multani mitti directly on open wounds as it can mix with the blood and cause several problems. You can only apply it over pimples
Do not wash your face with soap after applying Multani mitti because it can lead to itching or an allergic reaction. You also have to see if it is suiting your skin or not
So, these were the benefits and side effects of using Multani mitti on your skin and hair. It is a multipurpose herbal ingredient but should be applied only after knowing all its side effects. It depends on your skin's sensitivity if it can take this powerful oil absorbent or not. It is not advised to use Multani mitti on dry skin, because then it will get too dry. You can also take suggestion from your dermatologist before trying Multani Mitti or any other home remedy yourself.
Read more articles on Home remedies