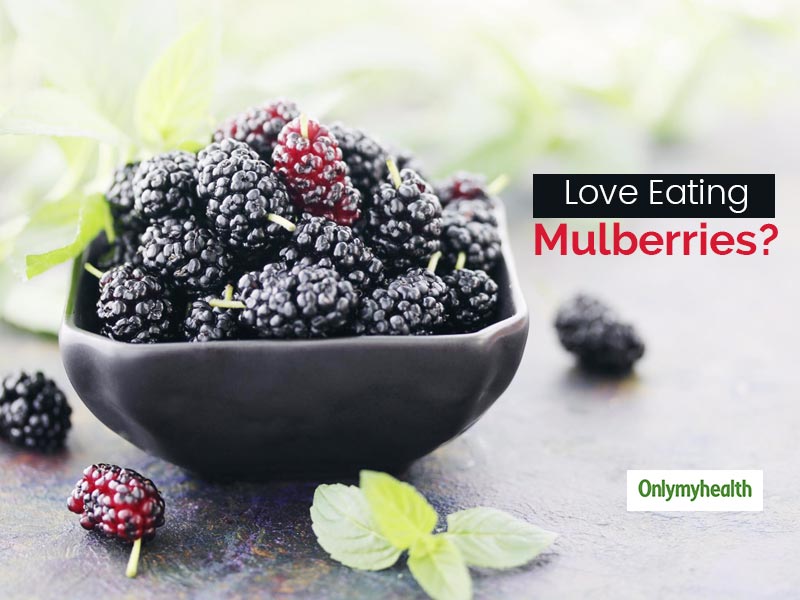 Mulberries or shahtoot are tiny sweet & juicy berries that just melt into the mouth. While people enjoy eating them, their benefits often stay under wraps. With this article, we thought of uncovering them to you so that you know what good do these mulberries bring to your health. Let us give you a sneak-peak, eating mulberries can prevent you against a disease that is on the rage these days. Guess and to know the right answer, read ahead.
Why you must eat mulberries aka shahtoot?
Do you know that despite being utterly sweet, once cup of round mulberries only gives 60 calories! Yes. When you are feeling low, just have some mulberries to get an instant energy boost without adding to your daily calories. This way, it keeps blood sugar under control while keeping you active and energetic.
The secret behind them being a power fruit is that they convert sugar into glucose to energize the cells. These are loaded with iron and vitamin B2 to prevent cellular damage by free radicals. This is not it, there are many more such health benefits of eating mulberries.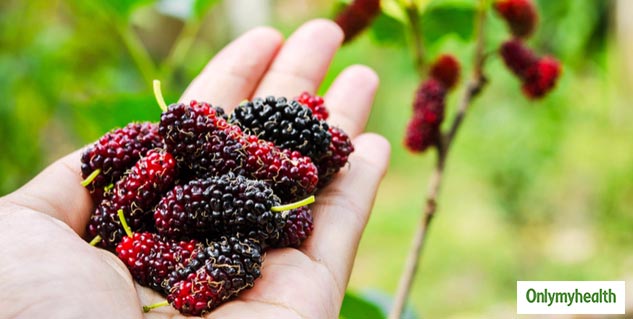 What are the benefits of mulberries?
From mulberry nutrition to shahtoot uses, we have listed them down below. Read them and then get yourself some mulberries to snack on.
Improves digestive health and aids weight loss
Mulberries are loaded with dietary fiber that helps in maintaining digestive health. Fiber regulates bowel movements to prevent cramps, bloating, constipation, diarrhea, etc. issues.
A research showed that mulberries have weight loss properties. People who consumed mulberries daily experienced weight loss in the long run. Besides, it also reduced unnecessary fat from the body.
Also Read: Health Benefits of Indian Sherbet Berry or Phalsa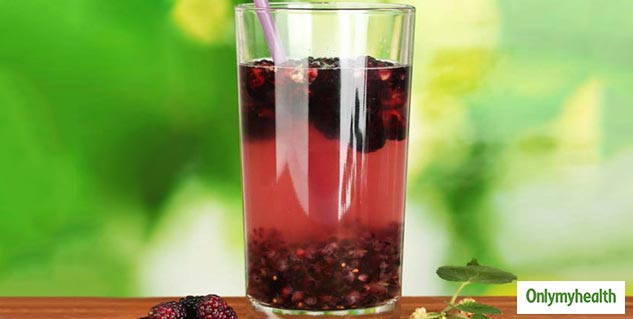 Mulberries to boost immunity
Shahtoot has alkaloids that alert the immune system when any hostile element tries to attack you. These also have vitamin C that is known for its immunity-boosting properties. Also, this makes it perfect to treat cold and flu. When someone ailing with flu consumes mulberries, its astringent properties would kill the bacteria and fasten the recovery. You can also consume other immunity-boosting drinks.
Mulberry is a fruit that helps lower blood sugar levels
If you are diabetic, you can try shahtoot to control diabetes. It has certain chemicals that can reduce blood sugar levels. If a healthy person eats mulberries, he/she can also prevent diabetes.
Also Read: 5 Things You Throw Away Can Be Used to Make Healthy Recipes
Reduces cancer risk
Mulberries have anthocyanin and resveratrol that possess anti-cancer properties. These kill the growth of cancerous cells at the initial levels to prevent cancers such as skin cancer, colon cancer, prostate cancer, etc. In addition, you should also prevent these everyday activities that can give you cancer.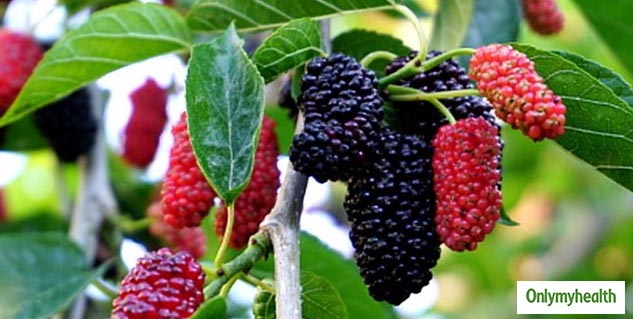 Purify the blood and improve blood circulation
Mulberries have iron and antioxidants that increase oxygenation and improve blood circulation in the body. Iron escalates the products of red blood cells or RBCs in the body. It also dilates the blood vessels to improve their functions and promote uniform blood circulation in the body. In addition to this, potassium in shahtoot regulates blood pressure and polyphenols promote blood vessels' health.
You must eat seasonal fruits and vegetables as these contain essential elements that your body requires in that particular season. Mulberries as mostly cultivated in the monsoon season to shield you from various illnesses.
Read More Articles in Healthy Diet