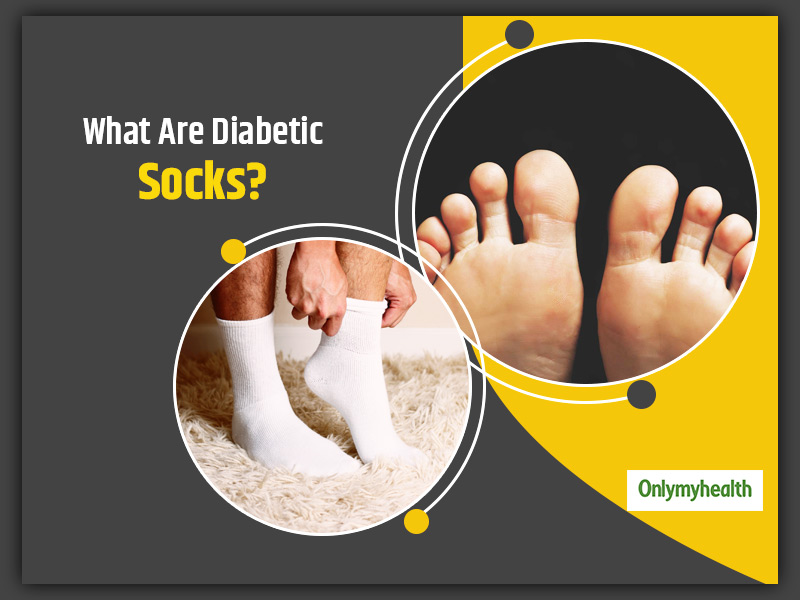 Diabetes is a chronic condition that affects the entire body. A lot of diabetic people especially older adults and obese suffer from numerous circulatory and nervous problems along with foot problems. Foot problems are often experienced by diabetics that increase the risk of a foot injury which is dangerous with diabetes. Thus, foot care is one of the important aspects of diabetes management. Diabetic socks are specially designed to ward off foot problems in diabetics. It improves blood circulation in the foot to prevent any injury or hindrance in blood circulation. Let us tell you more about diabetic socks in this article.
How do diabetic socks help?
People with chronic diabetes conditions tend to have sweaty feet. These diabetic socks are designed to comfort the sweaty feet by keeping them dry and prevent injuries. Diabetic neuropathy or nerve damage is a common problem with diabetics. It causes nerve sensation in the feet which may cause internal injury. Many people remain unaware of the injury which further risks their life. Diabetic socks are cushiony and comfortable to eliminate the risk of injuries. Pairing these socks with diabetic shoes for diabetic foot treatment is a great idea!
Should every diabetic person wear these socks?
These socks are for comfort but wearing socks is not really comfy. Also, people who suffer from foot problems in their diabetic condition should only wear these socks. Others do not need these unless going for a long tiring journey. These socks would keep the feet dry, reduce swelling and prevent clotting of blood.
Diabetic socks are best for people who:
Have moist or sweaty feet issues
Have suffered nerve damage in the past
Have fungal infection or blisters
Have low pedal pulse which increases the risk of atherosclerosis or peripheral artery disease
Pregnant women with gestational diabetes to prevent blood clotting which is risky for the unborn baby
What makes diabetic socks beneficial?
Do not confuse these with regular socks. These are made differently and have many specifications to aid a diabetic foot. These socks can prevent bone fracture that is highly common in diabetic people. Here are some of the properties of diabetic socks.
Made with moisture-wicking material
This means that these are made up of a material that makes the sweat evaporate and not soak. This feature is of utmost importance as sweating increases the risk of fungal infections and nerve damage. If you have sweaty feet problem, you can get relief with these socks.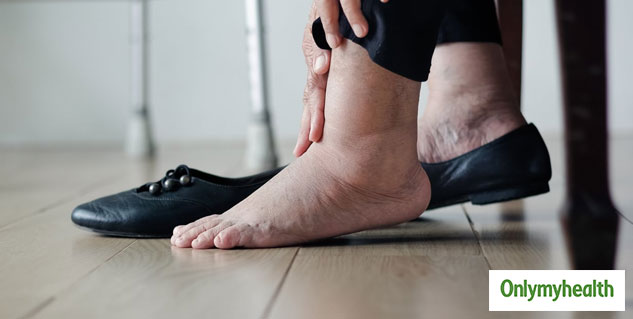 Also Read: Can Curry Leaves Aid Diabetes? Know From The Doctor
Non-elastic and seamless
Generally, upon removing the socks, we can see the blood clot lines caused due to elastic. This is dangerous for diabetics as elastics restrict blood flow which may hamper the blood sugar levels. These socks are elastic-free and seamless to boost blood flow.
Medicated fabric
These socks are made with wool or bamboo that are soft and possess antimicrobial properties. These keep the feet soft, reduce friction, prevent blisters and aid wounds. Some socks are made with silver or copper-infused wools that have antifungal properties. These also keep foot odor at bay.
Also Read: Foot Detox Therapy At Home and Get Full Body Detoxification Benefits
Padded Soles
For older adults, padded diabetic socks are the best these have silicone pads or gel or thick fabric on the soles to provide extra comfort. Even if they walk or stand for long, their feet won't hurt.
If someone in your family is diabetic and has foot problems, gift them a pair of diabetic socks. These would relieve them from sweat, soreness and injuries.
Read More Articles in Diabetes