Chikoo is a delicious fruit that has benefits as well as side effects. Read on to know details from an expert.
Every fruit has its own set of nutrients that are useful for your body. Fruits and vegetables are considered as wholesome foods that can provide several vitamins and minerals. These nutrients help in fighting various diseases and keeping our body healthy. One of the important fruits that is seen during winter season is Chikoo. It is a highly nutritious fruit that has many benefits along with some side effects. Chikoo can be consumed as a pre and post workout food. It is also known as sapodilla or naseberry. They are brown, rounded and sugary treats. Chikoo offers a wide range of advantages including skin as well as health care. Onlymyhealth editorial team spoke to Dietician Arushi Gupta, Associate Dietician, Dayanand Medical College and hospital, Ludhiana, about the advantages and disadvantages of having Chikoo.
Benefits of chikoo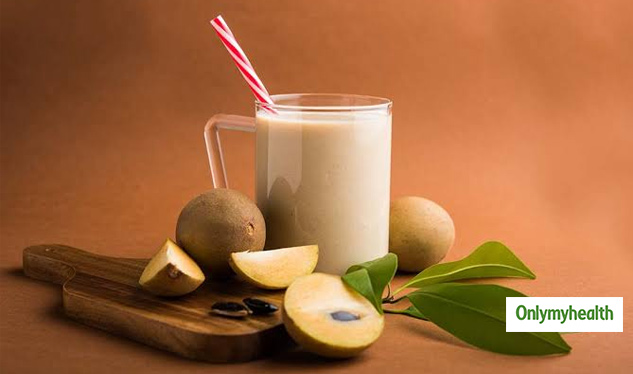 Chikoo is a rich source of vitamin A, vitamin C, potassium, calcium and other minerals. It is full of antioxidants and can benefit your skin and overall health too. Chikoo has good amounts of fibre present in it that enables it for many important functions. Here are the main benefits of having sapodilla:
1. Enhances digestive system
Your digestive system has to maintain a cycle in order to maintain proper functioning of the body. Fiber is a necessary element that helps in enhancing your digestive system. Chikoo contains a good amount of fiber, which helps in improving your digestive system and keeping it healthy.
Also read: Chikoo may Help Fight Cancer
2. Reduces acne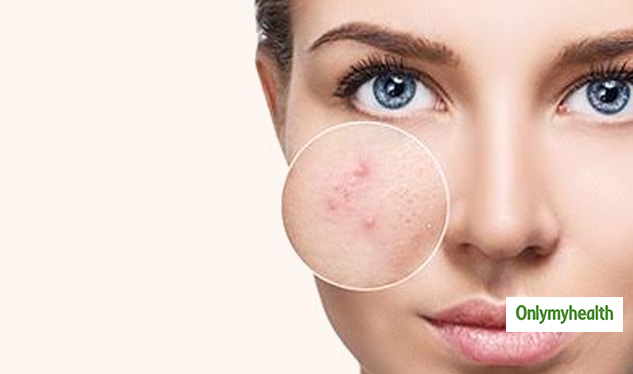 As mentioned above, this fruit is loaded with antioxidants that contribute towards skin care. Some people face the problem of acne on their face and it sometimes get difficult to treat. In such cases, a good diet can help in getting rid of it. Therefore, chikoo helps in reducing acne
3. Prevents cancer
Chikoos are surely worth including in your meal as they are rich in antioxidants too. The antioxidants help in preventing cancers like lung, prostate, breast cancer, etc. In fact, mushrooms also contain a good amount of vitamin D. In some people, it can prevent certain kinds of cancer. Hence, if you don't consume Chikoo, then start doing so now. Make sure that you aren't allergic to the fruit.
4. Facilitates bowel movement
Chickoo is a fruit that facilitates bowel moment. This fruit is high in fiber that makes it a wonderful laxative . Thus helps in curing abdominal discomfort as well as constipation
Chikoo side effects
Overconsumption of any food item is not good for the body. So, excess of naseberry may also lead to many other health problems. Everything should be consumed in moderation and it will never harm your body. One should understand the value of a balanceed and nutritious diet. Chikoo in particular is not bad, but can have effects after overconsumption. The side effects are:
1. Digestion problems
If it is good for your digestive system then that comes with a set of side effects too. Excess Chikoo can put pressure in your digestive system and cause further related problems. The extra fiber that goes into your body can be too much to digest resulting in lose motions.
2. Allergic reaction
Some people might even have allergic reactions from having this fruit. There are chances of throat swelling and skin rash that one can have right after eating it. Allergic reactions is a common side effect of consuming Chikoo. It contains chemical compounds such as tannins and latex that can trigger an allergic reaction.
Also read: 5 Fruits That You Should Include In Your Diet In 2020 For Its 5 Health Benefits
3. Stomach pain
In very rare cases, excess intake of chikoo can result in stomach pain. Having too much fiber can start abdominal pain sometimes. Therefore, you should consume sapodilla in moderation.
4. Diabetics should avoid
For any diabetic patients, chikoo needs to be avoided as it has not only high sugar but also high calories. This can cause adverse effect on the body of a diabetic patient.
These were the pros and cons of having Chikoo or naseberry. So, it is a healthy fruit that should be included in your diet in the form of a shake, cake, jam or ice cream. One shouldn't skip to relish this fruit in winters. You can also incorporate raw Chikoo in a fruit salad just after taking out the seeds. Therefore, consume it in moderation and enjoy the benefits! Dt. Arushi added, "Like chickoo, any other fruit is not bad when consumed in moderation and moderation is the key to cure any disease. So, if you consume it in a good manner with proper control, it will not become harmful for even a diabetic patient."
Read more articles on Healthy diet