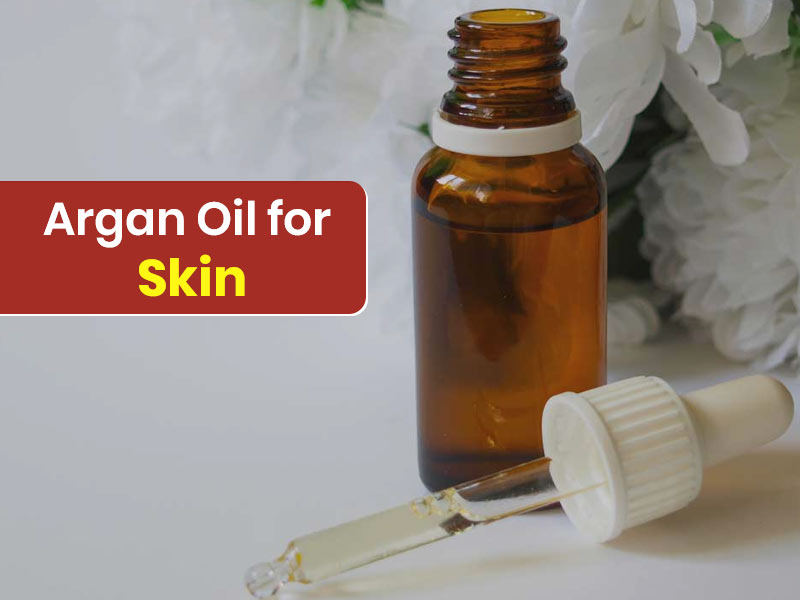 Even toned, soft, supple and nourished skin is something that we all wish for. To attain this skin care goal we try out so many products available in the market that burn a whole in the pocket. If you are looking for a one stop ingredient to solve all your skin care woes then argan oil is the answer. A beauty elixir that is a part of many commercial beauty oil recipes, argan oil is enriched with the goodness of vitamin E, fatty acids, antioxidants and anti-inflammatory properties. A soothing and healing facial oil that can help you to moisturize your skin, protect it from sun damage and protect it from environmental damage. Extracted from the seeds of argan tree, argan oil is a compressed oil that is lighter than several other carrier oils and hence suits almost every skin type. Let us get a step ahead and learn more about the beauty benefits of argan oil and ways in which it can help you to get a spotless glow.
Benefits of Argan oil for skin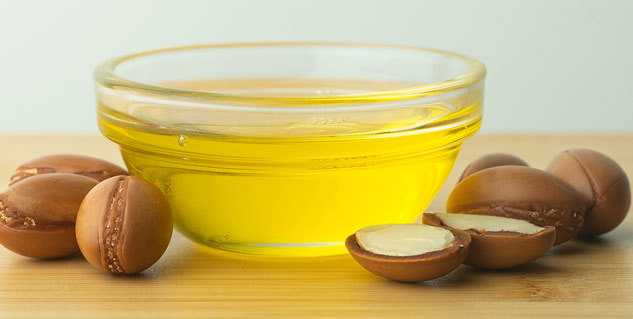 Image Credits- Emedihealth
A beauty elixir that is enriched with the goodness of fatty acids and vitamin E, argan oil also consists of antioxidant and anti-inflammatory properties. Here are the benefits of argan oil as a part of your skincare routine.
#1. Moisturizes skin
The chilli winter air makes the skin dry and dull. Argan oil is an ingredient that falls in the middle spectrum that means it is neither too thick nor too light and hence makes a perfect cut for any skin type. Packed with the goodness of omega-3 fatty acids, argan oil works by lightly moisturizing the skin, softens dry patches and provides nourishment to the skin. The presence of Vitamin E helps to protect the skin barrier which helps to retain moisture and lock the moisture into the skin.
A regular application of argan oil can help you to make your skin soft, supple and moisturized that will help to provide it a nourishing glow.
#2. Fades Dark Spots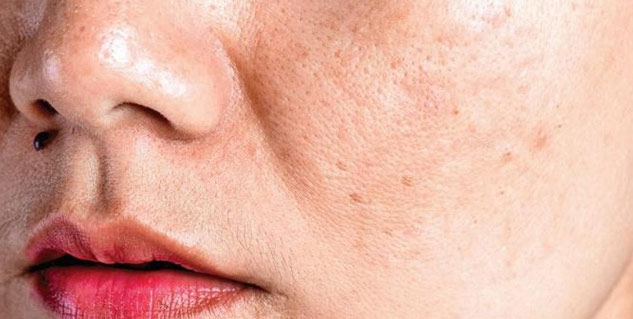 Image Credits- The New Indian Express
Also Read: From Dark Spots To Dry Skin Here Are Antioxidants To Cure Every Skin Concern
Dark spots or post inflammatory pigmentation is something that holds the power to ruin your entire look. These spots are a result of sun exposure, hormonal changes, increasing age or acne scars. Using argan oil and making it a part of your daily skincare regimen will not just help you to fade the dark spots but also to lighten up the complexion. The vitamin E content present in argan oil enables it to inhibit the excess production of pigment melasma. Not just dark spots but argan oil can also help you to heal wounds and lighten scars and burns.
#3. Suits most skin types
Sensitive, oily, dry or combination, no matter what your skin type is, argan oil is one such beauty product that is suitable for all. As argan oil is a skin care ingredient that falls in the middle spectrum which means that it is neither too heavy nor too light. Being lighter than other beauty oils, it wouldn't clog your pores but will moisturize the skin and lock in the hydration. It does not consist of any kind of irritants and hence is a good choice for sensitive skin. Due to its revitalizing effect, application of argan oil prevents the skin from drying out and locks in the moisture. It also has firming and anti-aging properties that is also a good choice for oily and combination skin as it is helpful in treating acne and in diminishing the scars.
#4. Reduces appearance of early signs of aging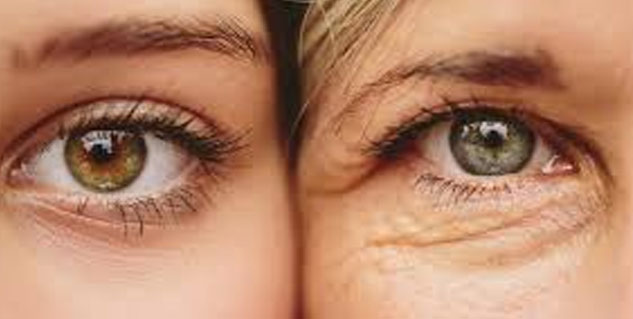 Image Credits- The Canadian Asociation Of Optometrists
Also Read: 5 Anti-Aging Foods You Need To Try Now
A younger looking skin with youthful glow is something that we all aspire for. As signs of aging such as wrinkles and fine lines start to affect people at an early age as well. These wrinkles and saggy skin is caused due to the loss of collagen content due to which the skin tends to lose its elasticity. The antioxidants and moisturizing properties of fatty acids rich argan oil makes it a pervert anti-aging skin treatment. Presence of leonic acid in this oil helps to tighten up the pores and improve the elasticity of the skin which helps in diminishing the wrinkles and other signs of aging and provides you with a radiant and younger looking skin.
#5. Protects the skin from Sun Damage
Sun damage is something that tends to harm your skin in more than one way. The harmful ultraviolet rays coming from the sun can reduce the cell turnover of the skin, clog pores, make your skin, damage skin tone and can even cause blemishes. Applying argan oil on your skin regularly can help to protect the skin's barrier due to the presence of Vitamin E. The presence of antioxidants protects the skin from free radical damage where the anti-inflammatory properties of this oil helps in reducing skin inflammation. Although argan oil is not a replacement for sunscreen but can help to reduce the effects of sun damage onto your skin.