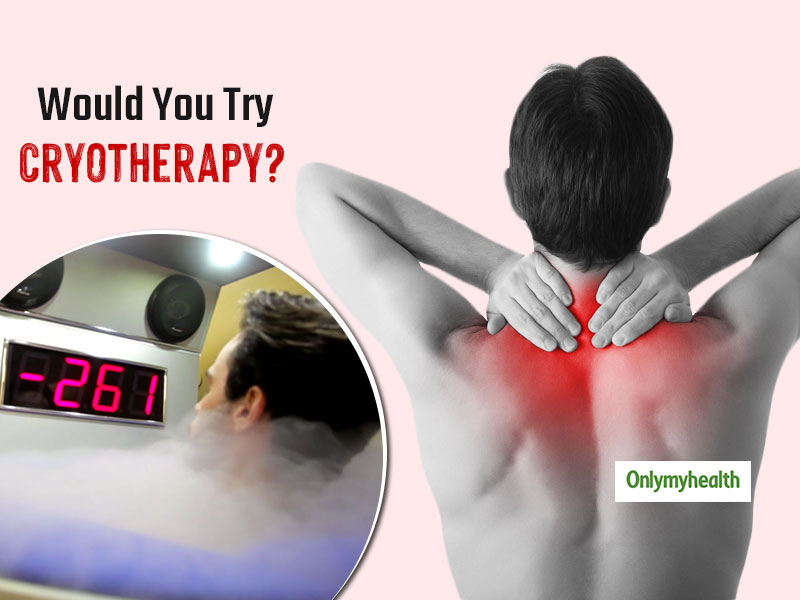 Cryotherapy isn't as popular as other pain reduction techniques but it is definitely most effective amongst all. This is what a lot of celebrities believe. Recently Farhan Akhtar and his beau Shibani Dandekar shared their experience of the freezing cryotherapy on their Insta stories. This popularized this alternative therapy and created a buzz where people are keen to know all about this weird pain-relieving method. Even Hollywood biggies like Lindsay Lohan, Mandy Moore and Christiano Ronaldo swear by this therapy.
Look at these posts of Farhan Akhtar and Ranbir Kapoor. They look so relieved after taking the treatment.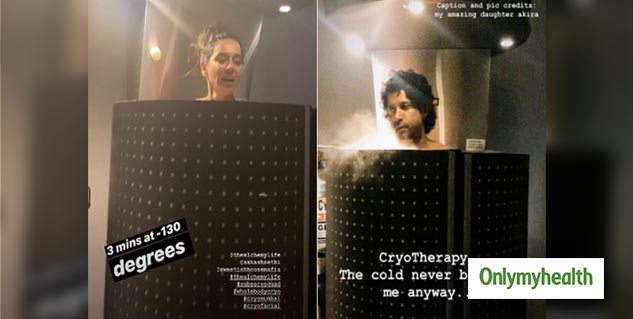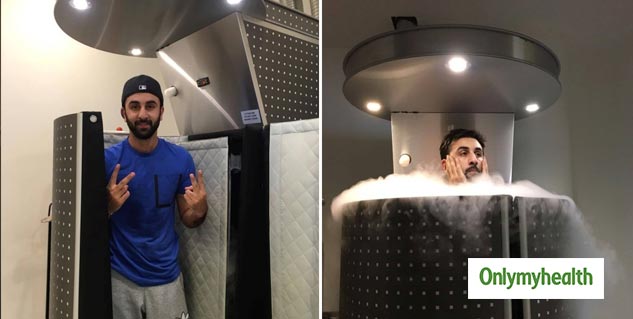 What Is Cryotherapy?
Cryotherapy or cold therapy or freezing therapy is a treatment where the body of the person is kept in extreme freezing temperatures say -150 degrees! This pain-reduction treatment is done to deaden an irritated nerve which is causing pain or inflammation thereby providing relief to the person.
This therapy is extensively used to treat skin conditions where this treatment destroys all the dead cells and help bring a natural glow to the skin.
Also Read: Salt Therapy For Asthma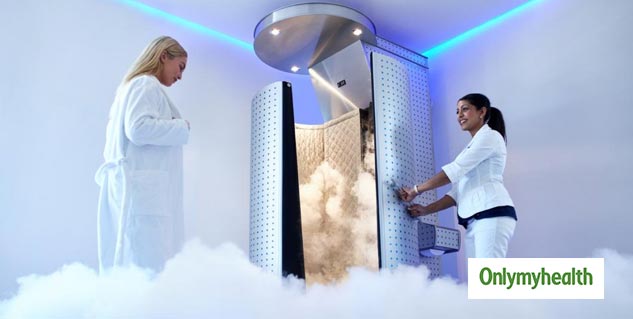 This treatment is prevalent in Western countries and is quite new in India where not many people have tried this here. Since people from the West are accustomed to freezing cold temperatures, they can bear this therapy and this is the reason cryotherapy is a success there.
Benefits Of Cryotherapy
1. Pain Relief
One of the main advantages of this therapy is pain relief. Whether you are troubled with muscle soreness or some joint pain, this therapy is said to treat them all. A lot of athletes swear by this treatment for faster healing.
Just as how ice packs soothe aching and injured muscles, this freezing therapy too increases blood circulation and accelerates the healing process. Cryotherapy may also be beneficial in the Arthritis condition.
Also Read: What Is Sound Bath Therapy and How It Works?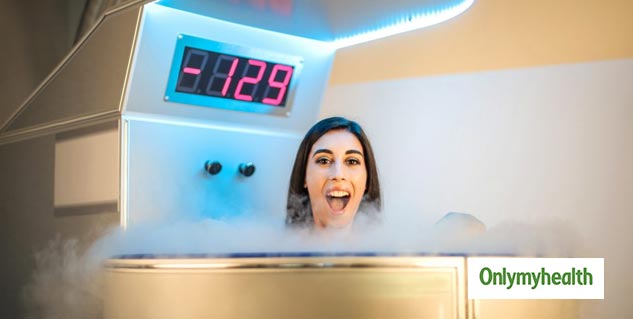 2. Reduced Inflammation
When our immune system tries to fight an infection, it becomes overactive sometimes. This leads to chronic inflammation which needs to be treated to avoid any further complication. Cryotherapy is found to reduce inflammation. This boosts the overall health of the user.
Cancer, which is caused due to inflammation is also said to be prevented with this freezing cryotherapy. However, this is a medical treatment that should be performed by a doctor only. They freeze off cancer cells to eliminate cancer.
Also Read: Reiki and Weight Loss: This Healing Practice Can Make You Slim
3. Better Mental Health
Inflammation also happens in the brain which causes memory loss, poor focus, anxiety, stress, dementia, etc. Health problems. Cryotherapy claims to boost mental health by reducing the symptoms of brain decline by almost 50%.
Read More on Mind and Body