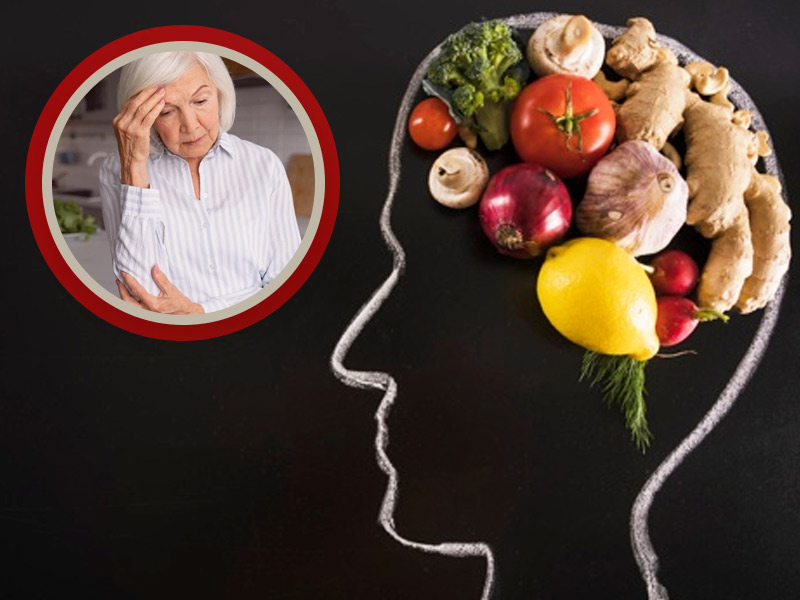 Alzheimer's is a progressive disease that affects your brain functioning. Diet plays a very important role in managing almost all chronic conditions including Alzheimer's. Eating right foods that provide nutrition to the brain can not only manage Alzheimer's but also ward off risks of other health diseases. Studies have shown that there is a link between nutrients found in foods and a decreased risk of Alzheimer's disease. As told to Onlymyhealth by Ms. Manisha Chopra, a Nutritionist, Dietician and Fitness Expert, diet plays an important role in managing Alzheimer's and other ageing-related health concerns. It is said that healthy lifestyle habits go a long way in protecting the human body from various illness. One must load up on green leafy vegetables, fibre, load up on nuts and also indulge in various memory-booster foods. This World Alzheimer's Day 2021, we have listed down 7 superfoods that are helpful in preventing Alzheimer's.
7 Superfoods to Reduce The Risk of Alzheimer's
The best way to keep the brain working is by supplementing it with the right diet. It is not clinically proven that eating certain foods can sure shot reduce the chance of getting Alzheimer's but a brain-boosting diet is a must to keep the brain functions strong in any age group. To get a clear picture on how to start, listed below are 7 superfoods that one must include in their daily diet to reduce the risk of Alzheimer's
Here is a list of superfoods that will help you alleviate the risk of developing Alzheimer's disease and improve cognitive function.
Green Vegetables
Green veggies such as kale, spinach, broccoli, etc. are high in vitamin a and C and B9 which reduces the risk of dementia. All of these nutrients present in green leafy vegetables also boost your brain functioning. Green vegetables must be added on daily diet for its various health benefits. Green-leafy vegetables are high on fibre, keep the gut healthy and contribute to a healthy lifestyle, and a fresh mind.
Berries
Berries are rich in antioxidants that allow the brain cells to work better and stops inflammation. Eating strawberries and blueberries have been associated with improved cognitive function. A study has even shown that people who ate berries were at a lower risk of developing Alzheimer's or dementia.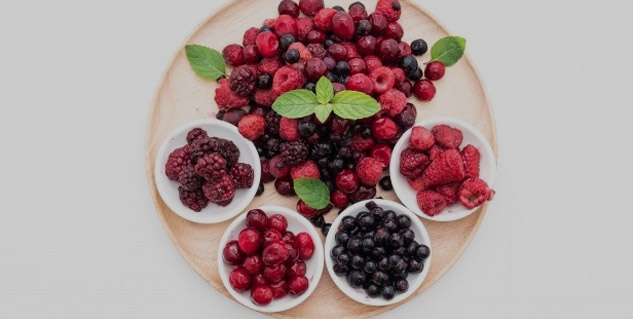 Caffeine
A study published in the International Journal of Molecular Science stated that consuming caffeine daily reduced the risk of Alzheimer's disease or dementia. So, now you do not have to feel guilty while pouring another cup of coffee or binging on that bar of chocolate. Just keep one thing in mind that everything should be consumed in moderation.
Also Read: Diet Plays A Pivotal Role In Preventing Alzheimer's, Know From Nutritionist What To Add and Avoid
Fish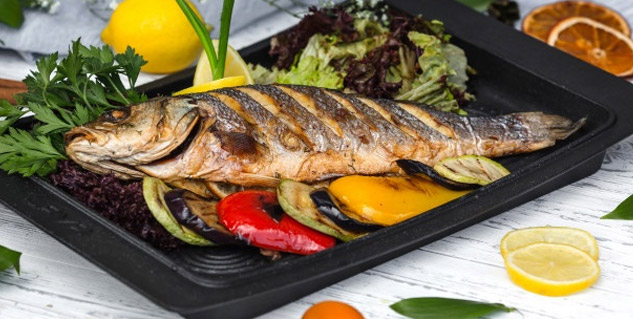 Salmon, sardines, tuna, and trout – all of these have a high content of omega-2 fatty acids in them. Omega-3 acids decrease blood levels of beta-amyloid, a protein involved in Alzheimer's which is highly toxic, thereby reducing the risk of developing dementia.
Nuts
Nuts might look small but they are power-packed superfoods filled with a lot of nutrients. Walnuts, almonds, and hazelnuts contain fatty acids which can be beneficial for your brain cells. Nuts are also rich in vitamin E and flavonoids, both of which will protect the brain. Eating nuts will also result in better cognitive functioning.
Cinnamon
Cinnamon clears the build-up of beta-amyloid in the brain, which helps lower the risk of Alzheimer's and improves memory and cognitive functioning. It contains antioxidants and anti-inflammatory properties that will lower the risk of not only cognitive impairment but also blood pressure and heart health.
Also Read: Depression Is Highly Common In Alzheimer's Patients, Know Symptoms
Turmeric
Curcumin, an element present in turmeric, can help prevent the development of Alzheimer's. It contains vitamin D3 helps the immune system to get rid of amino acids which can damage the brain cells associated with Alzheimer's disease.
Also Read: Turmeric and Black Pepper Is Best Immunity Booster Combo, Says Dietician
Coconut Oil
Coconut oil contains triglycerides that increase the level of ketone bodies in the blood and works as a body fuel for the brain and improve brain functioning. Include a tablespoon daily in your diet can work wonders for your brain and help you fight against the disease.
Read more articles on Healthy Diet