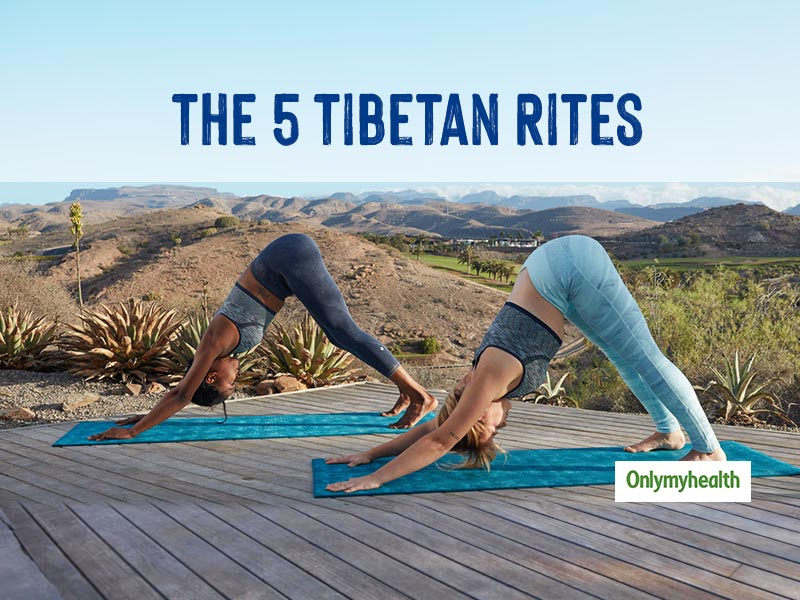 In a stressful life, we all need to rejuvenate our mind and body after some time to not let it affect our health. The first thing that comes to our mind when we hear the word 'rejuvenation' is yoga and meditation. These two bring balance to your brain and body.
5 Tibetan Rites is an ancient Yoga practice with 5 sets of exercises created by Tibetan lamas. One has to practice each exercise 21 times in a day to reap its physical and mental benefits. This Yoga works on the 7 energy points of the body to restore your vitality and strength. This is why this sequence is called 'Fountain of Youth'.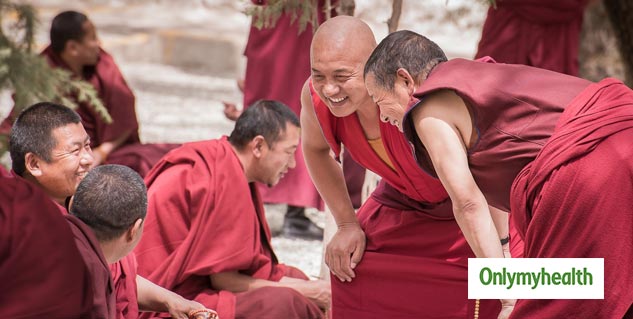 Let's begin with the five rites.
Rite 1 – The Spin (For muscle building and emotion control)
Stand with your back erect.
Extend your arms parallel to the ground with your palms facing the ground.
Being in the same position, spin your body slowly in the clockwise direction without bending your head.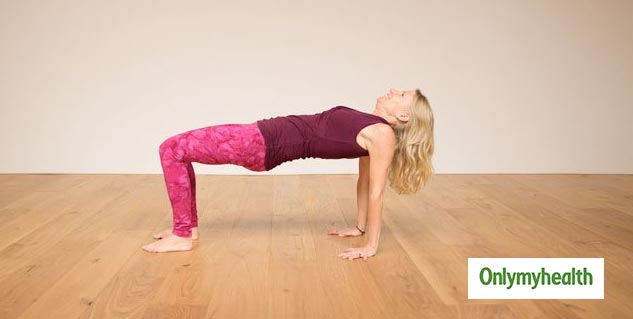 Rite 2 – Leg Raise (Increase abs strength and boost the function of pancreas gland)
Lay flat on the floor with your back straight. Keep your arms close to the sides with palms on the ground.
Breath deep and start lifting your head. Along with that, try to touch your chin to the chest.
Now raise your legs without bending your knees.
Stay in the position for the maximum time.
Breath out and bring your head down first and then legs.
NOTE: This might be difficult in the beginning. You may bend your knees in the initial days.
Also Read: 5-minute Morning Yoga Asanas For Kidney healthy and Hormonal Balance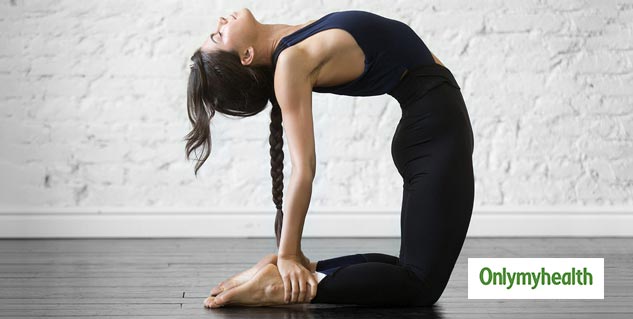 Rite 3 – Kneeling Backbend (Better heart health and hormonal balance)
Close your eyes first.
Kneel your upper body with shoulders apart.
Place your palms on your thighs.
Take a deep breath and bend your head and spine backward.
Breath out and come back in the old position.
Rite 4 – Table Top (Improves Breathing and Increases the strength of thigh muscles)
Sit down on the ground. Extend your legs straight.
Place palms on the ground.
Breath in and move your head backward. Make a tabletop position by bending your knees and slowly lifting your hips.
Stay in this position.
Breath out and get back to the old position.
Rite 5 – Pendulum (Boosts blood circulation and relaxed mind)
Stand straight with your arms up.
Now, bend downwards and try to touch your feet.
Now pull your feet backward with your arms straight and palm touching the ground.
Bend your middle body forming an arch with your face upwards.
NOTE: This might be difficult in the beginning. You may bend your knees in the initial days.
Read More Articles On Yoga