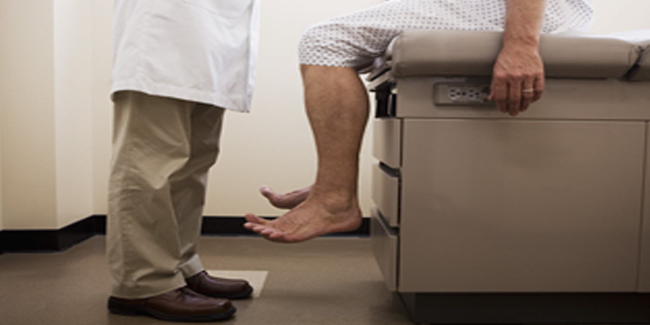 Medical expenses aside, we have hoards of excuses armed up against visiting the doctor. And, if the number of deaths caused by lack of visits to the doctor does not make you budge, well they should. The American Academy of Family Physicians reveals that about 55 percent of the U.S. men have not seen their doctor in the past one year and that they tend to ignore until the problem starts to make the most normal activity agonizing. The problem is not restricted to just the old guys, but youngsters too. You must therefore, try to scrape off your excuses as much as you can and maximize your visits.


"Why get a check-up when I am healthy?"
Even if you feel pretty healthy and infallible, there is no sure way that you can know if you are healthy or not. At least one-third of all heart attacks that victims suffer from do not come with warnings. Most men and women wait until crisis occurs before they decide to see a doctor.
"It is all too awkward"
To expose your male or lady parts to a stranger is terrifying, sure, but it is not something that the doctor is looking forward to either. If you want to avoid a preventable death, you will have to strip down once in a while for about a few seconds. Moreover, a lot of people who have an STD almost always know they have it (men specifically) and they avoid getting treatment for it. But, it must be understood that nothing gets better without treatment.
"It goes away on its own"
Something as innocuous as spotting a mole on the skin needs to be checked by a doctor because it could indicate melanoma, a type of cancer of the skin's pigment-producing cells. According to statistics, one of every 58 people gets diagnosed with melanoma in his or her lifetime. A lot of people also becomes overtly anxious about the changing patterns in their body and put away the doctor's appointment because they are afraid to hear what they might be told.
"Nobody wants to have medical instruments inserted during check-ups"
Men are not as used to check-ups as women are. So, they rarely consider getting a colonoscopy done. But paying a small price to prevent a devastating disease is all that is. More than 50, 000 people die of rectal and colon cancers every year in whose case an early screening would have controlled the problem. It is natural for people to be alarmed only when they deal with symptoms of these types of cancers (blood in the stool, narrower stool and severe abdominal pain), but it is the most incorrect thing to do.
"Lack of affordability"
In India, not everyone has insurance and those who do still get hurt by the deductibles. If you are having trouble paying up your medical bills, speak to your doctor about it. Don't put off a medical emergency because of lack of funds. Let your boss know that you cannot pay so much as you are being billed. Most doctors will agree to offer samples of prescription drugs or at least reduce the actual cost of the bill.

A good way to maximize your visits to the doctor is to build a rapport with your local physician who you can speak to about your problems whenever you want.
Image source : Getty
Read more articles on Healthy Living
For more such stories, Download Onlymyhealth app