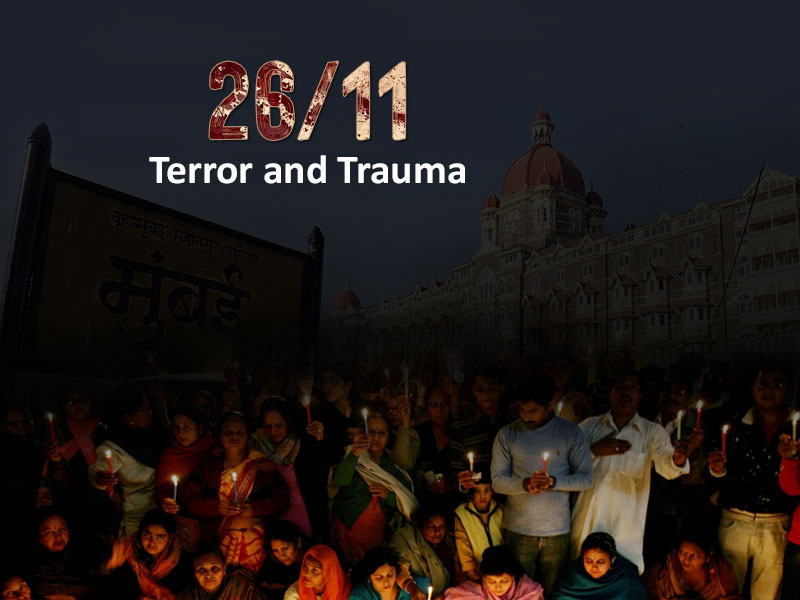 26/11 anniversary: This is one of the most unfortunate days in history which impacted the mental health of people.
26th November 2008. This date is engraved in the memory of people all around the world for the world's cruelest terrorist attack in Mumbai. Ten armed terrorists with assault rifles, ammunition and grenades attacked some crowded areas of the city killing hundreds of people. This lasted for four days! Four days of terror and trauma that shook the entire world and marked this date as the black day in the history of mankind. Problems that people suffered after this fatal attack aren't limited to the ones who encountered this attack but also who tracked this incident on different audio and visual media. The tweets with hashtags like the 26/11 attack and Mumbai terror attack are pouring in remembering this unfortunate day.
Eleven years have gone by since #2611attack. We respectfully remember the martyrs and pay tributes to them. The spirit, courage and sense of duty valiant citizens displayed on that day shall inspire us forever. #MumbaiTerrorAttack

— Nirmala Sitharaman (@nsitharaman) November 26, 2019
On the 11th anniversary of the Mumbai terror attacks, we remember everyone who lost their lives and mourn with their families. A grateful nation salutes the security personnel who made the supreme sacrifice. We remain firm in our resolve to defeat all forms of terrorism.

— President of India (@rashtrapatibhvn) November 26, 2019
The Trauma after 26/11
Not only those who witnessed and survived the attack dealt with trauma but a major part of the population in the business capital of India, Mumbai went through physical and mental health decline. 11 years have passed but the horrific visuals still haunt every person around the globe.
The survivors went into trauma after this incident. The major health problems that they dealt and are still coping with are:
PTSD or Post Traumatic Stress Disorder: After the 4-day long episode of shock and terror, most of the Mumbaiites got PTSD. Psychiatrists say that many people don't even know that they have PTSD. They are unable to figure out the psychological changes in themselves that arose after the 26/11 attack.
Depression: Many people slipped into depression after escaping this gruesome attack. Click here to read how to heal from depression.
Anxiety or Panic Attacks: The cases of people getting anxiety and panic attacks also increased after this date. Some people are still getting treated for the condition.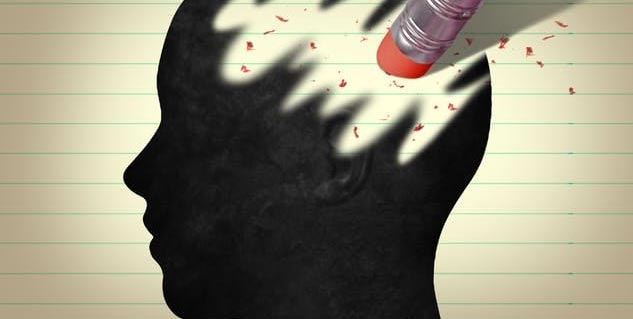 Also Read: Silent Signs That A Child Is Undergoing Anxiety Issues
Repeated flashbacks and nightmares of the incident: The survivors of this terrorist attack get flashes of the incident and some of them get repeated nightmares which makes them difficult to sleep. This happens when you witness something shocking and scary.
Noise Hypersensitivity: After hearing the sound of petrifying gunshots, screams of people, sirens of police vans, people got hypersensitive to noise. Ever since they are recovering from these health issues.
Also Read: Ace Designer Sabyasachi's True Story On Depression and Suicide
Tips To Restore Mental Health After Experiencing A Traumatic Event
Here are some easy and effective ways to get past a traumatic incident: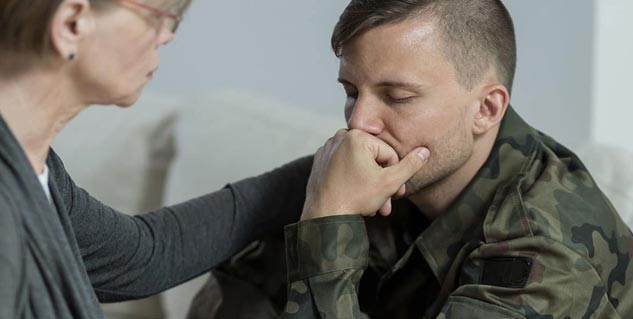 1. Talk to your near and dear ones: It is dangerous if you keep your feelings buried inside. Always open up to people who you are close to and share your miseries with them. The more vocal the person becomes, the easier it is to come out of the trauma.
2. Consult a psychiatrist: In order to prevent any serious psychological condition, it is necessary to talk to a psychiatrist explaining your condition. There is no other person better than a doctor to help you come out of the situation.
3. Invest time in doing relaxing therapies: Trauma majorly affects your brain and cognitive functions. To minimize the damage, indulge in some creative and calming therapies such as painting, music, crafting, etc. These would surely bring stability in your mind and body.
Read Similar Articles on Mind and Body