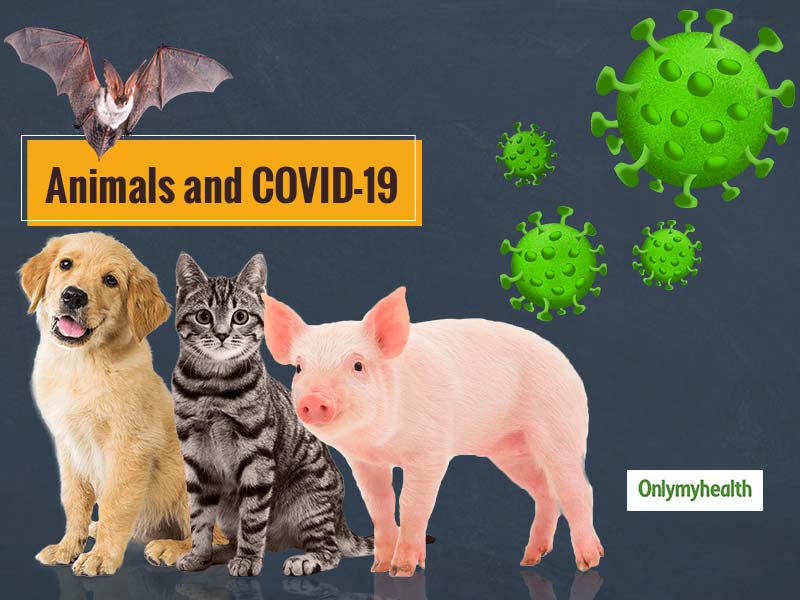 So far we have read and heard a lot of Coronavirus. Basically, this year should be declared 'COVID-Year' is what we believe. And not just humans but our beloved pets are also affected by this virus. Not only our playful pets are locked inside the homes but at some point, they were also linked with COVID-19 transmission which literally shook us from head to toe. The news that this virus has spread from a meat market in Wuhan, China spread like wildfire and we began to believe that animals are the real culprits. There were incidents where people started to discard pets and behave inhumanly with street animals. This World Zoonoses Day, onlymyhealth urges you to stop believing in this fake news. Animals aren't carriers or coronavirus. In fact, they get the virus from us humans, after coming in close contact with an infected person. Animals need your love and care at this crucial time.
The World Health Organization(WHO) has clarified many times that animals do not spread Coronavirus. Doctors and veterinarians have also extended their support in this regard. Animals are innocent. They cannot get this virus unless they come in close contact with an infected human.
Human-to-Animal Transmission
Here are some animals who have been in headlines for being potential carriers of Coronavirus.
Dogs
If you are a dog owner, you must have got distressed after learning that dogs can get COVID-19 too. Your pooch can get the infection only if he contacts a human with a virus. If you and our family members are safe and sound, your doggo is safe. However, you need to maintain hygiene to prevent infection. Just like how you clean and sanitize yourself, do the same with him after coming back from a stroll.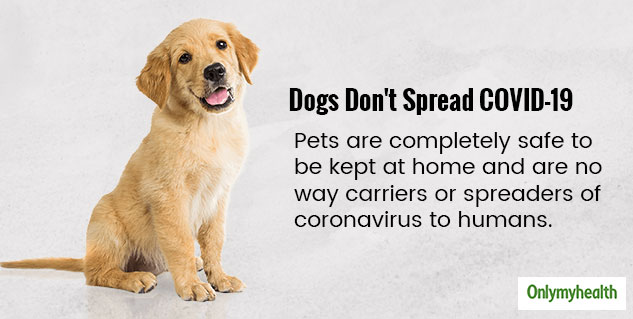 Till now, only a few cases of canine COVID-19 infection have been reported and that they have gotten the virus from their positive owners. Dr. Vivek Nangia, Director-Pulmonology, Critical Care and Sleep Medicine, Fortis Hospital, Vasant Kunj. "Pets are completely safe to be kept at home and are no way carriers or spreaders of coronavirus to humans. Basic hygiene care tips should be taken when having pets at home, but one should not believe in anything without any scientific backing."
Also Read: Can A COVID-19 Recovered Person Get Positive Again? This Study Answers
Cats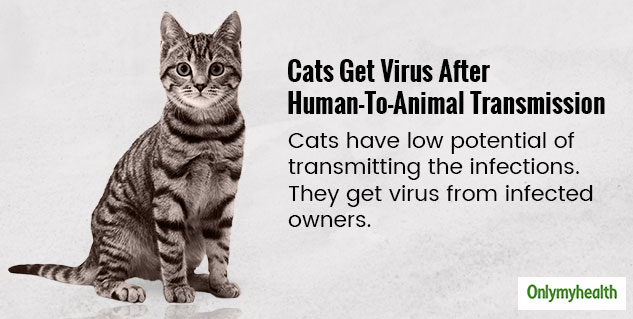 Just like canines, felines can also get this infection but only in experimental conditions. However, in such cases, those who own multiple cats should take severe preventive measures as other cats can get infected if housed together. The good news is that cats are usually asymptomatic which indicated low potential of feline virus transmission. They only show mild respiratory symptoms after getting the infection.
Also Read: Make Your Own COVID-19 Care Medical Kit Which Is Required In The Current Situation
Bats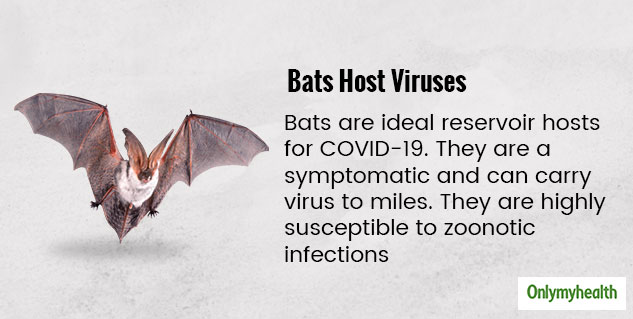 If you are to blame any animal for transmitting lethal viruses and bacteria, blame bats. The statement from CDC reads, "We do not know the exact source of the current outbreak of coronavirus disease 2019 (COVID-19), but we know that it originally came from an animal, likely a bat." Bats are hosts of virus and they carry the virus to a thousand miles and infect everything and everyone that comes in their way.
In China, bats are a part of their diet. Since Chinese people consume an array of animals that are not eaten in other parts of the world, the Chinese population is more susceptible to these deadly viruses.
Read More Articles in Miscellaneous