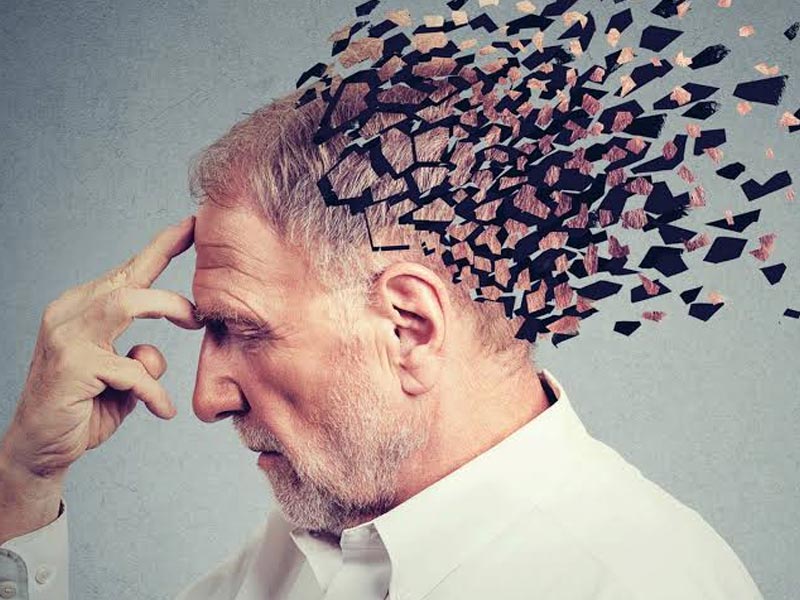 Dementia refers to the mental health problems that involve memory loss, difficulty in making decisions and facing social situations. It can be a very concerning issue for our loved ones. You should try taking adequate amount of rest and sleep and watch your symptoms for a while. One needs to get checked by a doctor if he is facing constant problems with memory. You need to get yourself checked for all the other causes that could lead to confusion and memory loss.
A series of neurological tests, brain screening and blood test might need to be performed to confirm the exact cause of these symptoms. World Mental Healthy Day is celebrated globally on October 10, every year to raise awareness about mental health issues. This year's theme is 'Mental Health in an Unequal World'. With World Mental Healthy Day 2021 around the corner, Onlymyhealth editorial team spoke to Dr. Khushbu Goel, Consultant - Neurology, HCMCT Manipal Hospital, Dwarka New Delhi, about the early warning signs of dementia.
Early warning signs of dementia
Dementia might be an indication for other mental illnesses in a person but it does not occur all of a sudden. According to Dr. Khushbu, one must pay attention to early signs, so some of them are listed below:
1. Changes in mood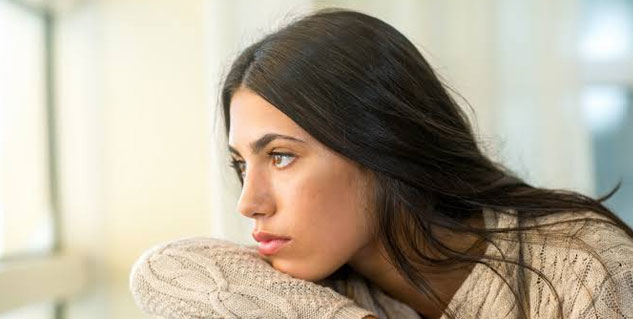 Sudden changes in mood can also indicate towards mental illness. A person might experience that he starts to feel irritated more often, and keeps losing his temper. These mood changes are connected to the fact that the person starts to feel that he is forgetful.
2. Struggling to express thoughts
People showing early signs of dementia might feel difficulty in expressing their thoughts. They struggle finding the right words to convey their feelings and emotions. It becomes difficult for them to frame and understand emotions.
3. Short term memory change
A person might feel that there are slight changes in their memory. When they try to recall an event they are able to remember it in fragments. A person might feel that the details he recalls are not accurate. Patient can start to feel that he is mixing up two or more different events and forgets some parts of those memories.
Also read: 7 Myths and Facts About Dementia That You May Not Be Knowing
4. Emotionally blank
Being emotionally flat can reflect a lot of mental health issues. Early signs of dementia may include loss of connection with people, emotions and things. You might also feel that the person has started to refrain from activities that used to make him happy.
5. Repetitive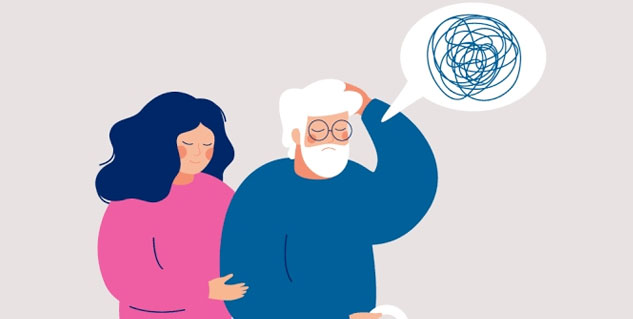 Being repetitive can also be an early sign of dementia. You might experience that the person may ask the same questions again and again even after being answered. One might also be repetitive in his daily life like brushing or bathing again.
6. Struggling to complete chores
You might experience that such patients face difficulty even in completing their daily routine. We all are forgetful but excessive forgetfulness can hinder your daily routine tasks. As dementia progresses, a person starts to face difficulty in basic tasks like walking.
Also read: Here's All You Need To Know About Dementia And Its Various Types
8. Being disoriented
Being disoriented from day to day life can be an indication of other issues like dementia. A person might feel that it is very difficult for him to follow a storyline or chronology of events in their day to day lives.
These memory problems don't always point to dementia, but it can be due to other factors as well. However, you must not keep ignoring if you find yourself struggling from these symptoms. If you notice that your loved ones are suffering from these situations, you must help them out so that they reach out a professional.
Image credits: Economictimes