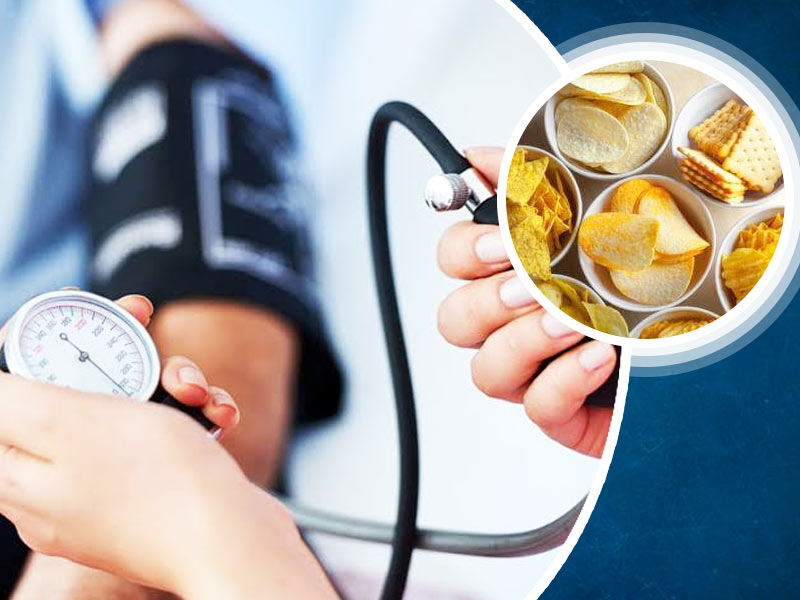 Are you suffering from hypertension? Or do you also have to fight high blood pressure levels now and then? High blood pressure or also known as hypertension is a condition in which there is a sudden increase in the blood pressure levels of a person. This condition is common and affects many people, especially in people who are obese. The optimum blood pressure level should be around 120/80 mm Hg. Several experts say that the blood pressure is considered high and not normal, when it is higher than 140 mm Hg systolic or 100 mm Hg diastolic. Blood pressure levels going higher than the normal range can be a very dangerous sign for your health.
Hypertension or high blood pressure happens when your heart has to do extra work to pump blood, resulting in damage to the arteries in the whole process. Since hypertension is usually asymptomatic, timely diagnosis plays a vital role in its prevention. It could otherwise cause major damage to your heart, kidneys, brain, and eyes and lead to fatalities as well. Your diet plays a major role in balancing the blood pressure levels. With World Hypertension Day 2021 around the corner, Onlymyhealth editorial team spoke to Dietician Arushi Gupta, Associate Dietician, Dayanand Medical College and hospital, Ludhiana, about the foods that should be avoided if you have high blood pressure or hypertension.
9 Foods That Should Be Avoided If You Have High Blood Pressure
An individual who has the condition of high blood pressure, has to take special care of daily diet routine and focus on exercising as well. It is as important to keep a check and monitor the blood pressure levels regularly. Hypertension often goes undetected and one might realise when it reaches a severe stage. To help you out, here are 9 trigger foods for high blood pressure by Dt. Arushi:
1. Sugary drinks
Sugary drinks are not advised to be consumed by people who are suffering from high blood pressure condition. It can directly increase blood pressure to a certain level. Such drinks are also high in sodium and calories which can lead to obesity as we are just consuming hollow calories. Obesity and high cholesterol are two major causes of hypertension.
2. Salty foods
People suffering from high blood pressure should control their daily salt consumption in the body. Table salt contains around 40% sodium which can increase fluid retention in body, which then results in high blood pressure levels. You can try replacing your regular salt with low sodium salt which is easily available in market. You should practice cutting salt from your food, like no salt over fruits, curds etc.
Also read: World Hypertension Day 2021: Can COVID-19 Increase Risk Of Pulmonary Hypertension? Know Causes And Risk Factor
3. Fried food
The amount of fat we eat should also be controlled if you are hypertensive. You can always switch to unsaturated fats like coconut oil. Saturated fats such as butter should be avoided as these fat molecules promote the blockage of blood vessels in the heart, which can lead to high blood pressure as well as fatal heart diseases. These blocked arteries can also cause cardiac arrest.
4. Packaged foods
Hypertension patients should also limit their consumption of packaged food, especially pickles and and savoury food. They contain very high amounts of sodium. Sodium is responsible to control water retention in the body. High amounts of sodium can cause more fluid to retain in the body, hence increasing blood pressure.
5. Meat
Meat should also be avoided by those suffering from high blood pressure. Meat products generally contain high amount of fats and red meat should be strictly avoided. You can still switch to eating only egg whites and white lean meat, preferably fish. Processed meat should also be avoided because not only they have a lot of fats in them, they also contain high amount of salt which is not good for hypertension patients.
6. Alcohol and caffeine
Alcohol can also raise your blood pressure significantly, but if you drink too much, your blood pressure may shoot up instantly. For people who drink alcohol on a daily or alternative day basis, are advised to avoid it, especially if they are suffering from hypertension. The AHA recommends that men should not drink more than one or two drinks a day and women should not drink more than one drink a day. All caffeinated drinks including coffee, energy drinks, sodas and teas should be restricted as they can spike blood pressure levels immediately.
Also read: 90% Of The High Blood Pressure Cases Are Idiopathic: Report
7. Pickles and sauces
Pickle are although a very good way to make our food even more delicious and healthy, but there are many risks that add up to it. This basically includes high sodium that is bad for hypertensive patients as sodium increases blood pressure hence causing hypertension. All types of pickles contain too much salt that is one of the main trigger foods of high blood pressure. Along with pickles, even sauces like soy sauce, ketchup, chilli, mustard and barbeque sauce should also be avoided.
8. Bread
Bread is considered as a staple food item by many households. It is consumed as an alternative for chapati as well. It is a healthy food, but contains a high amount of sodium or salt. The main ingredient in bread is maida, which is not good for your health and can spike blood sugar levels too. These two side effects make bread your enemy for hypertension patients. However, you can eat multigrain or wheat bread once in a while.
9. Frozen foods
Frozen foods are loaded with preservatives to keep them fresh. And, having too much preservatives can be extremely harmful for your health and well being, especially if you are hypertensive. These preservatives are a huge risk to your blood pressure levels. They contain good amounts of sugar and salt, which can lead to an increase in blood pressure levels. If you are already suffering from hypertension, you should try and avoid having any frozen foods.
Read more articles on Healthy diet